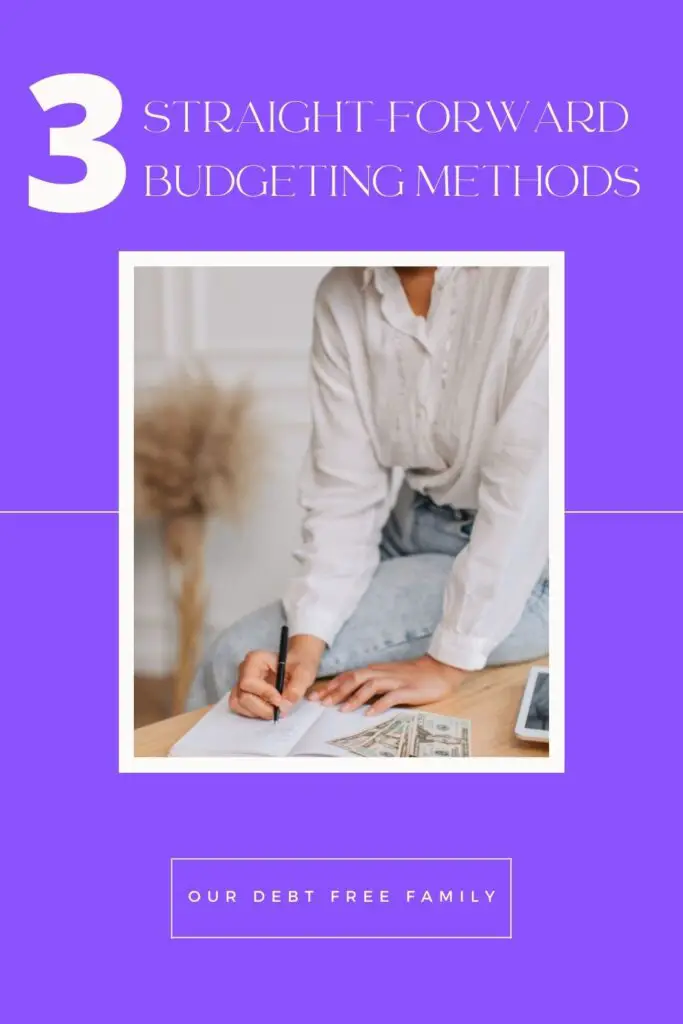 When it comes to budgeting, there is no "one size fits all" method that works for everyone. However, over the last several years, it seems like budgeting has gotten more and more difficult. Financial influencers seem to make the act of budgeting a 10-step system. While that may work for them, I am someone who needs a simple approach. Here are three straight-forward budgeting methods that have worked for me.
Zero-Based Budgeting
This is the budgeting method we are currently using. It makes you feel a bit like you are living paycheck-to-paycheck because you do bottom out your checking account. The biggest difference is that a portion of that money is put into savings – either a sinking fund, investment account, or emergency savings fund. Our budget also includes money allotted for entertainment and fun so that we don't feel like we are sacrificing everything sticking to a our budget (something that has hindered us in the past).
To make this work, you need to figure out your take-home income each month. Subtract your necessary expenses like rent/mortgage, utilities, groceries, car, insurance, etc. Take away any debt payments, medical expenses, savings, clothing purchases, and going out money. Determine how much money is leftover after taking those things away. This should go into a savings or investment account. You can also use this cash to pay off debts.
The 50/30/20 Method
The 50/30/20 method is another popular way to budget. It is straight-forward and requires less work than most budgeting methods. Like zero-based budgeting, you are using your take-home income to determine how much you will spend in different budgeting categories. Fifty percent of your income should go towards necessary purchases as described above. The next 30% are discretionary expenses. This includes things like paying for Netflix, going out, your gym membership, and general life expenses. The final 20% of your take-home should go towards savings and debt.
'No Budget' Budget
Rather than creating a budget, consider doing a few things to monitor your finances instead. Honestly, for a long time, I avoided budgeting. It gave me a bit of anxiety to sit down and look at my finances for an entire month (or even week). The "no budget" budget involves tracking your spending, knowing when bills are due (having them on automatic draft, preferably), setting aside money for savings, and whatever is leftover can be spent.
Before you think about adopting this kind of budget, it is easy to go off the rails. You shouldn't try to go with no budget until you have established good spending habits and know that you are in control of your finances. For me, the "no budget" budget worked to help me start tracking my spending better, but it didn't help me save or pay off debt faster. I'd say that if you go with this method you should be debt-free (or close to it) and have an established savings.
Readers, do you go by any of the budgeting methods above? If not, how do you budget your money?
Read More
P.s. If you're looking for a bonus way to make money – consider religiously using cash back sites.  There are a number of good ones which reliably help you save, Dollar Dig, Rakuten and Swagbucks are some good ones.  Cash back sites are under utilized, but nonetheless work well and reliably reduce the cost of buying everyday goods.