Trading penny stocks has become a popular option among investors because it does not entail a lot of risk. It also gives traders the opportunity to make a substantial amount of money in a short time. However, many things can go wrong with penny stock trading. If you are a penny stock trader, try to avoid these five common mistakes.
Not Knowing What You Are Doing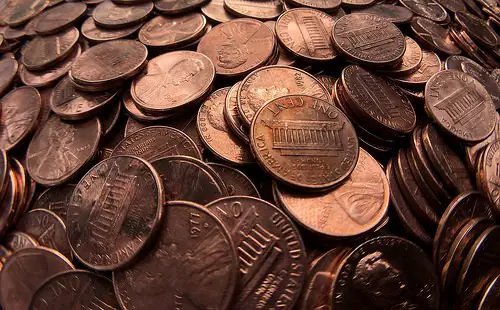 Image via Flickr by jalexartis
Not having enough knowledge is one of the most common and potentially deadly penny stock mistakes. Many traders read success stories online and just jump right in and trade. Although it is not as difficult as some other forms of trading, penny stock trading requires specialized techniques and training. If you do not invest enough time and effort to master the basics, you will not be able to build a strong enough foundation to make a profit.
Not Having Any Strategy
To be a profitable penny stock trader, you need to implement effective strategies. These strategies should be devised using a combination of two things: trading experience and knowledge. It is important that you develop a unique set of strategies that suit your personality and goals. You can do this by experimenting with a variety of techniques to see which ones work best for you. Make sure you invest enough time to learn the ropes of penny stock trading and develop your own trading style.
Not Doing Your Own Research
There are a number of reasons why you should conduct your own research on trades and investments when you are trading penny stocks. First, penny stocks are less regulated compared to the stocks traded on national stock exchanges. Therefore, you need to do some research to find out if they are good investments. Second, things can get confusing because some penny stock promoters may tell you that you are making a smart investment. Unfortunately, their investment goals may not align with yours.
Ignoring Your Own Intuition
Your intuition can be a powerful tool in penny stock trading. After spending a substantial amount of time practicing and studying, you will begin to develop an inner voice that tells you whether a certain trade feels right or wrong. Over time, you will become more in tune with your gut feeling. If you feel that something is not right about a trade, listen to your instinct and get out.
Being Too Cautious
While you should listen to your gut feeling, you also need to have the courage to take a risk sometimes. The truth is that higher risks bring bigger rewards. You do not have to be totally excited about taking risks; instead, you should be able to feel comfortable doing so. You can become more confident about taking chances by learning how to mitigate risk in penny stock trading.
Whether you are a beginner or veteran penny stock trader, you are bound to make some mistakes every now and then. It is essential that you learn from your mistakes and make a conscious effort to not repeat them.