Buying a car is a very subjective experience. Some love nothing more than to wander the aisles of a car lot, evaluating potential options. Others, on the other hand, are brought to the lot kicking and screaming. Some who desperately need a new car will put it off for as long as possible simply because they are uncomfortable with the whole process, from picking out the best car, to negotiating an ideal price, to solving a financing solution. Wherever you land on this spectrum, there are red flags to look for when buying a car. As long as you're aware of these warning signs, you'll be fine. Don't know what to be out on the lookout for? Read on for these top six read flags.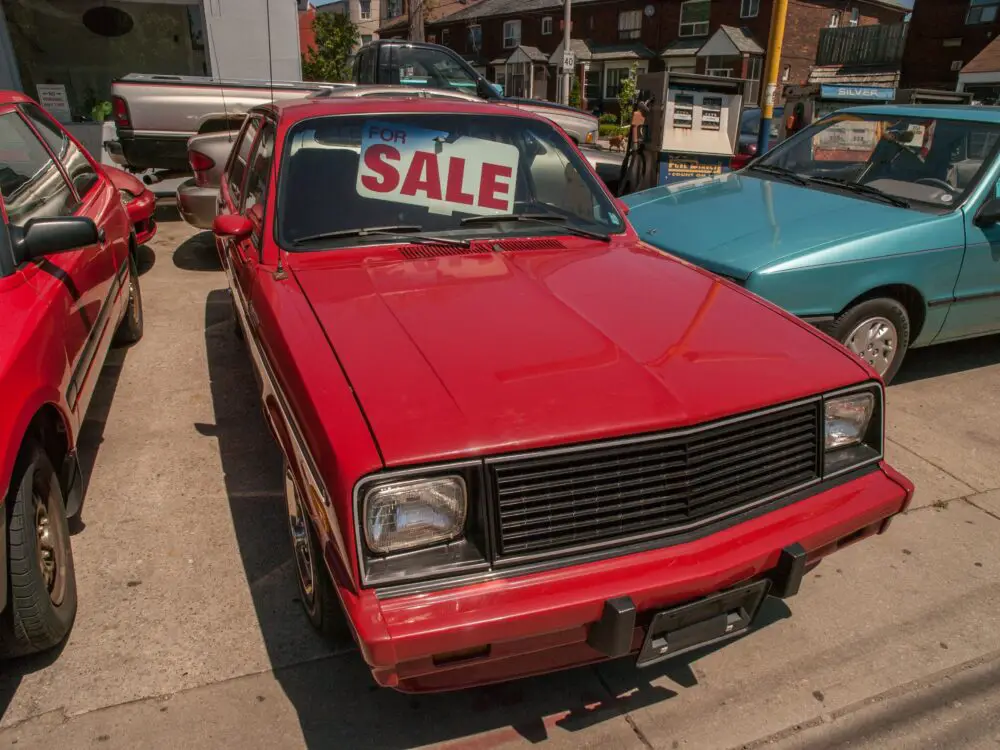 What's That Funky Smell?
Chances are, you've at one point spilled something in your car that left behind a bad smell. Hopefully it was only temporary. If you're buying a used car, you've probably accepted the fact that finding a car with that highly coveted new car smell is out of the question. However, a car with "funk in the trunk" is something experts will always tell you to avoid. As this article from HowStuffWorks.com notes, "Avoid used cars with musty, moldy or mildew-y interiors as this is a sign of possible flood damage. When a car suffers flood damage, most insurance companies consider it a total loss because the water damages almost every system, from mechanical to electrical to even—you smelled it—the carpet." Of course, the smell itself could be a deterrent enough, but the reasoning behind is much more ominous.
Mismatched Paint
All used cars have a history and, unfortunately, accidents are often a part of this record. But it's how the former owner handled the accident that matters. If he or she tried to save money by going to an unauthorized or disreputable company to fix it, the signs could very well be paint that isn't matching on various parts of the car. Not only is this unsightly but it's an indication that the former owner likely didn't take very good care of this vehicle. In FSBO transactions, always ask for supporting maintenance documentation from reputable service centers like Midas.
Sketchy Sellers
If you're looking at a car that's for sale by owner (FSBO) but this particular person is ultra-controlling about how far you can take the car for a test drive or what you can touch, be very wary. And if he or she rides along with you but doesn't want you to test things like air conditioning or other features, run—don't walk—in the other direction. You're often better off using a reputable company like Autonation that certifies their pre-owned vehicles to be in like-new condition. Looking for a new car instead? Check out this Audi dealership. Autonation has Audi dealerships from Arizona to Wyoming, so you can count on a safe seller no matter where you live.
An Unrealistically Low Price
The Kelley Blue Book is there for a reason, as it gives you an idea of how much a used car you're looking at should be worth. Of course, a car that's priced sky high for its mileage and current condition is not a good sign, but a car that's priced incredibly low should also be considered a red flag. The person is obviously trying to unload it quickly, so there is probably something under the hood that isn't quite right. Be skeptical and consider just skipping this one altogether—especially if the title is missing.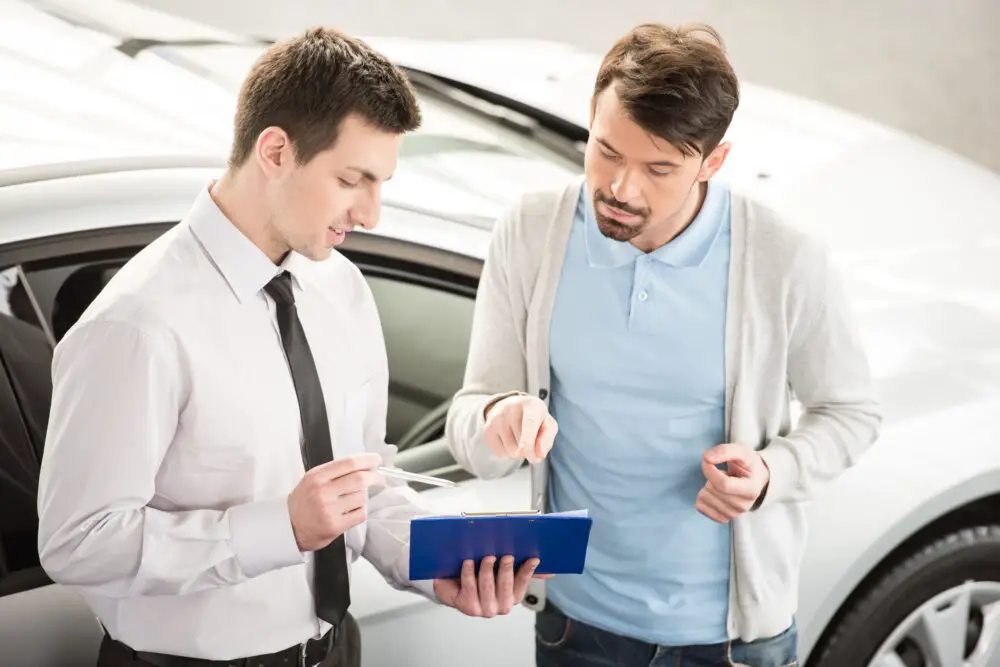 A Change in Online Price
If a seller or car dealership decides to start from scratch with pricing when you come in showing them your online quote, this is a huge red flag. Trust us, this will happen a lot. Our advice is walk away immediately. You might be able to eventually get them to stick to the online quote but it will be an exhausting experience. As USA Today's Adam Shell noted of his experience, "The new price was higher than the initial online quote. But instead of making a beeline for the door (which might have immediately given me fresh leverage in the negotiations), I opted to fight it out, steeling myself for what turned out to be a time-consuming, mind-numbing and emotionally draining encounter." What they might use against the online quote is fine print, which is even sketchier when all is said and done.
You're Bounced Around
We get that you might have to deal with the sales person and the finance person when buying a car, but if you're bounced around to four or five different people throughout the process, chances are you're going to end up with a bad deal. The reason being is that part of each of their jobs is to get a bit more money out of you, so if there are a lot of people working with you, well… you do the math.
…
Buying a car doesn't have to be an exhausting and frustrating experience. Watch out for these red flags. If you manage to avoid them, you'll do great.