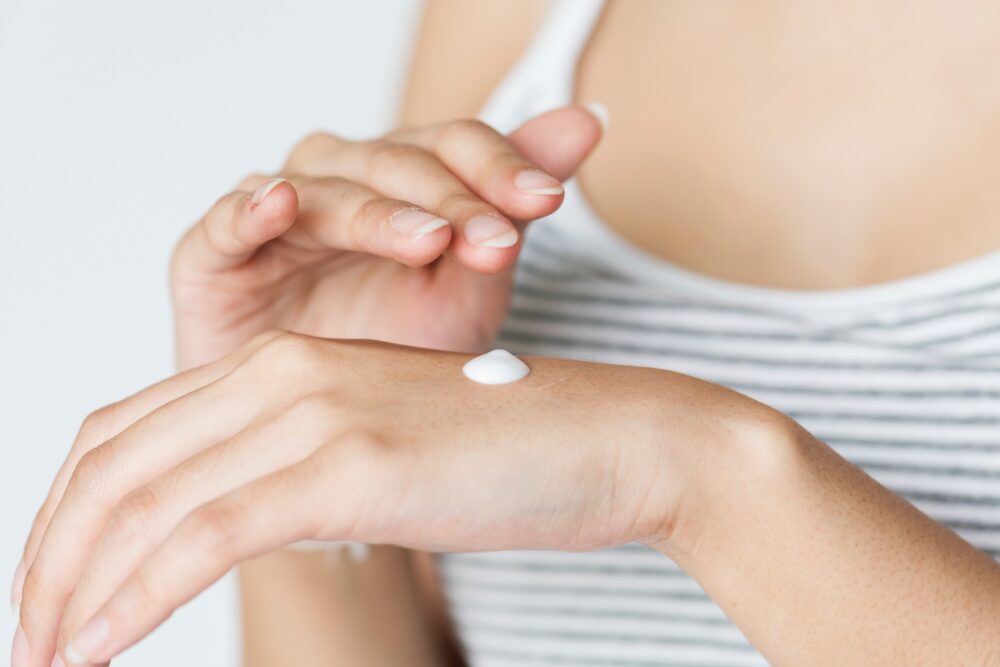 I don't really use many skincare products daily as I find that the less products I use, the better my skin is. I thought I'd write and share mini reviews on each of the products which I tend to use on a daily basis in the hope that it will help someone in some way. Hopefully you will find this useful and maybe are inclined to try some of these things if you haven't already done so! All of the products mentioned are great for the whole family, even those with sensitive skin. You can use the extra money you save to play online uk casino sites.
Ponds Hydro Nourishing Cream
I find that this moisturiser makes my skin feel lovely, soft and smooth (I have normal/dry skin). It is extremely lightweight so feels comfortable on the skin- perfect for putting on in the morning underneath your makeup as well as using it as a nourishing face cream at night. The smell of this product is very light and fresh with a hint of primrose. I have had this moisturiser for around 3 months now and as you can see it is lasting me a long time, I will definitely repurchase this when I eventually run out!
Simple Baby Wipes
I'm not sure if these are really made for taking makeup off, but these baby wipes are actually amazing! I find that many makeup wipes are often dry and sometimes scratchy on the skin, however, these wipes are so moisturisng, soft and take every scrap of my makeup off! These wipes are also good if you have sensitive skin as they have no irritable perfumes or colourings. They also contain moisturiser and provitamin B5 which makes your skin feel so soft and fresh. I will continue to purchase this product as it is great value for money as they take all of my makeup off and I feel that they benefit my skin in some way.
Lush Mask of Magnaminty
I had never tried Lush face masks until fairly recently and WOW… amazing! I'm not usually too keen on mud masks as I often find them to be really messy and prefer masks which you can peel off, but this has definitely changed my mind. I have actually noticed a massive difference in my skin since using this, my skin seems to be so clear. I don't know if it's this product, or magic! I'd definitely recommend this to anyone that has problems with there skin or who wants a really refreshing face mask with multiple skin benefits. First of all, this mask smells amazing, so fresh and minty. Once applied, it feels cooling and a bit tingly and I usually leave it on for around 5 minutes before taking it off with a warm flannel. After doing this, my skin feels so smooth, clean and looks really healthy. I am definitely going to keep on repurchasing this and try out the many other face masks which they have. It's also the perfect part of a pamper routine; have a bath, light some candles, put on your Magnaminty facemask and listen to your favourite tunes or play your favourite slots at Dream Jackpot.
Palmers Cocoa Butter Formula Skin Therapy Oil
I bought this in the hope that it would get rid of or reduce stretchmarks on my thighs and scars on my face. Skin therapy oil by Parmers is supposed to reduce the appearance of scars and stretchmarks as well as repair dry, damaged and ageing skin. After using it on and off for several months, I have noticed that my stretchmarks appear lighter so I will continue to use it (maybe if I use it more often there will be more of a difference!) When applying this product it does feel greasy at first, however it soaks nicely into the skin leaving it feeling soft and smelling of delicious chocolate! That's the best thing about this product- I love any lotions, potions and makeup that smell of chocolate! I probably won't repurchase this product as I want to try and test different products which reduce both stretchmarks and scars.