Penny stocks are small-cap stocks under $5 that are rarely traded on major exchanges. There are stories of investors who have scoured the markets and discovered a diamond in the rough that jumped from a penny stock to a power stock in just a few weeks. Such success stories are possible, making penny stocks tempting to new investors who see an opportunity to buy low in hopes of selling high when the business turns itself around.
Investing in the stock market is a great way to save for the future, but trading is a risky business by nature, and "playing the pennies" can increase the risks even further. In theory, buying and selling penny stocks sounds like a lucrative idea, but the risks often outweigh the rewards, and that small chance of success may not be worth the investment of time and money in the first place.
Illegal Manipulations
Every trader hopes his or her stock will jump in value. allowing for an easy sell at the right time, but penny stocks typically come with a stigma attached to them that requires some massaging to convince a buyer that the stock is worth the investment.
This is where the scammers come in, attempting to raise prices by gaining more buyers and implying that the price will rise further. How does the seller know the price of the stock will rise? If insider trading is involved, you don't want to be a part of this illegal activity. If the scammer is simply inflating the value of a stock by pumping up false excitement, then you're better off stepping away from the deal.
The Value of the Company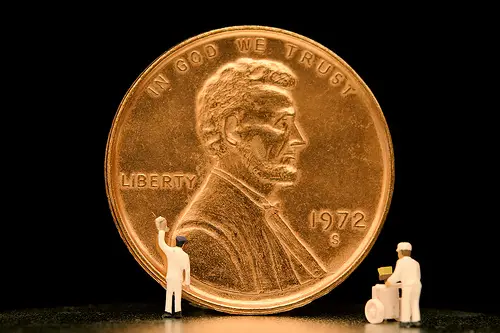 Penny stocks are cheap for a reason. A company could fail to recover from a bankruptcy, or a small business could fail to find its footing. You might be able to research the company's intrinsic value, but ultimately, it comes down to luck. Will that cheap stock you found lead to a profit through the company's successful turnaround or rise? Or will you end up with a bunch of stocks you can't unload because they're worth even less than you paid?
Lack of Transparency
Because penny stocks are rarely traded on the major markets, they don't follow the markets' stringent rules, and they lack the meticulous documentation provided by financial media outlets. This makes it more difficult to obtain reliable research and reporting on the particular stock in order to predict a potential rise.
Volatility and Low Liquidity
A penny stock that leaps to double or triple its price is not money in your pocket until you're lucky enough to find a buyer. For all the reasons mentioned above, you might find it hard to convince someone to buy, or worse, by the time a buyer is found, the volatility of this type of stock could have already dropped the price dramatically.
If traditional trading isn't enough for you, consider alternatives, such as binary trading, instead of risking it all on penny stocks. Be wise with your investments, and avoid a highly volatile game that could leave you with little more than pennies in your pocket.
Image via Flickr by JD Hancock

Team Our Debt Free Family is the administrative WordPress user account for Ourdebtfreefamily.com. Our Debt Free Family is a premium classic personal finance blog. Our mission is to inform, educate and help you get out of debt.