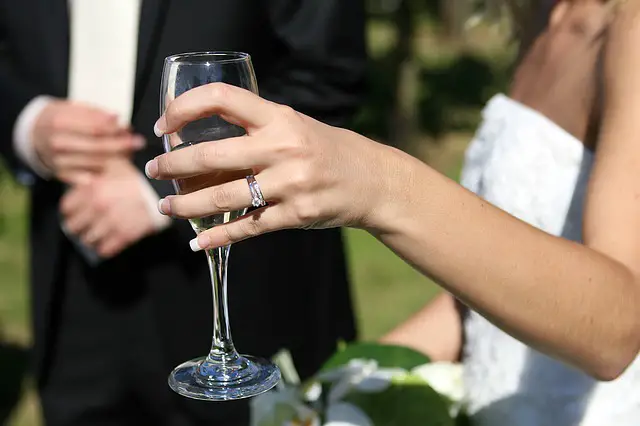 When it's time to buy a diamond for yourself, your significant other, or as a gift for someone you really care about, you obviously want to buy it from one of the most trusted sources you can find. Otherwise you may end up buying a fake diamond and no one obviously wants to do that, right?
James Allen originally started his website in 1998. In fact, you can look at him as one of the original e-commerce pioneers in the diamond space. He's one of the first to put a website online to begin selling diamonds to the public all across the world. And his reputation in this industry is amazing, so you should feel confident every time you purchase a diamond from the site.
Why Is James Allen.com Better Than Other Diamond Selling Websites?
This website really stands apart from the competition because they've gone above and beyond to use video technology to make it easier than ever to buy diamonds online. With high definition video, magnified photographs, and their 3-D engagement ring setting visualizer, it's absolutely simple to purchase a diamond online and know that you're getting a high quality, top level diamond that you can afford from a trusted source.
In fact, there are so many amazing features to this website that we'll have a hard time covering them all. But we're going to look at the best features in more detail below right now.
Real Photos and Videos of Actual Diamonds in Their Listings
The main reason we like JamesAllen.com is their authenticity and transparency in all that they do. In fact, so many people are enamored by this website because they have a wide range of diamonds and a number of different settings to offer, which would seem to make it difficult to create so many videos and images, yet they share them for each and every one of the diamonds they have for sale.
They do not use stock images. They are known for photographing every single diamond that they have for sale. They are known for also capturing them in high definition video. So you can examine the diamond that you are actually going to purchase online, through high definition video, without fear of eventually getting shipped a different diamond.
This makes the online diamond buying process easy, exciting, and it lets each customer know exactly what they're getting. You can't go wrong with a setup like this.
Customizing Jewelry on JamesAllen.com
Many people appreciate the value of customized jewelry, and rightfully so. You're in luck because the James Allen jewelry customizer on their website is absolutely amazing.
By using this customizer, you can pick the specific details of the jewelry if you do not like the technical recommendations. Instead of choosing a recommendation by the jeweler – which isn't all that bad – you can customize your piece specifically for you or the person you care about the most. This is an excellent option that most people truly appreciate.
Conclusion
Clearly, JamesAllen.com understands diamonds, understands their customers, and has put together a website completely beneficial to everyone visiting to purchase a diamond or jewelry.

Team Our Debt Free Family is the administrative WordPress user account for Ourdebtfreefamily.com. Our Debt Free Family is a premium classic personal finance blog. Our mission is to inform, educate and help you get out of debt.