If you've followed my financial journey, you know I've come a long way. I had a credit score of around 400, I was homeless, and managed to come back from that. However, my other half and I have found ourselves to be buried in debt with only one income (yikes).
So, although we have not completely lost our progress, we do feel like we are starting back at square one in many ways. One way I'm hoping to tackle our current financial strife is by blogging about it and sharing it with you all.
Our Current Debt
Our current debt is alarming considering we only have one income. I make $55,500 per year (give or take a bit, depending on whether or not I contract any additional work or not). In June, my partner lost his job and has been without work since (a loss of $2,000 per month). Although he wasn't necessarily the breadwinner, his income made a huge impact on our ability to handle our debt. Here's where we currently stand…
My Car Amount Owed: $23,051
Drew's Car Amount Owed: $1,092
Credit Card Total For Both: $1,748
Student Loans (Mine): $23,852
Matco/Snap On: $9,534
Amount in Collections: $8,722
That comes to a grand total of $67,999 in debt. Some of the items in collections will fall off our credit reports soon, so we are going to tackle that item last. However, the current monthly payment on these is as follows:
My Car: $488.41
Drew's Car: $156
The minimum payment on our credit cards currently until he's able to get work
I've gotten forbearance on my student loan until December. When that payment starts again I pay $275.
Matco and Snap-On are payments on tools that my other half needed/needs for work (he's a luxury car mechanic). We are currently paying $440 a month to these two companies.
On top of our regular expenses, this debt has been hanging over our heads in a big way with one of us being out of work. We'd just finished Baby Step Number One when he'd lost his job (saving $1,000 for an emergency fund, which has already been used).
We Have Officially "Met" Dave Ramsey
Neither of us has ever been great at money but we are trying to do better than our parents did. This is why we deciding to have a come-to-Jesus meeting with Dave Ramsey.
Well, not in real life but we've "met" him virtually. We've started getting acquainted with what he has to say. One of the things that has made us like him a lot is he preaches personal accountability. Both my partner and I understand we've gotten here because we have made some not-so-great choices, including the purchase of my car, the amount of debt we were willing to take on to further ourselves just slightly, as well as our increased cost-of-living after we got out of motel living.
Embarking on a New Journey
Right now, we are still too far behind to see the silver lining, but we are optimistic. The first thing we are looking to do is establish a second source of income by getting my other half a new job. We are also going to begin decluttering and selling things we don't use around the house and snowball our debt until it is more manageable.
I have confidence that we will be able to pull ourselves back out of this and will be stronger than ever, financially and emotionally. I can't wait to keep you all updated and share this journey with you.
Readers, I'd love to hear back from you! Whether you've got words of encouragement or advice, shoot me a message or drop a comment below. Also, join our FREE Facebook group to connect with others on the debt free journey. 
Read More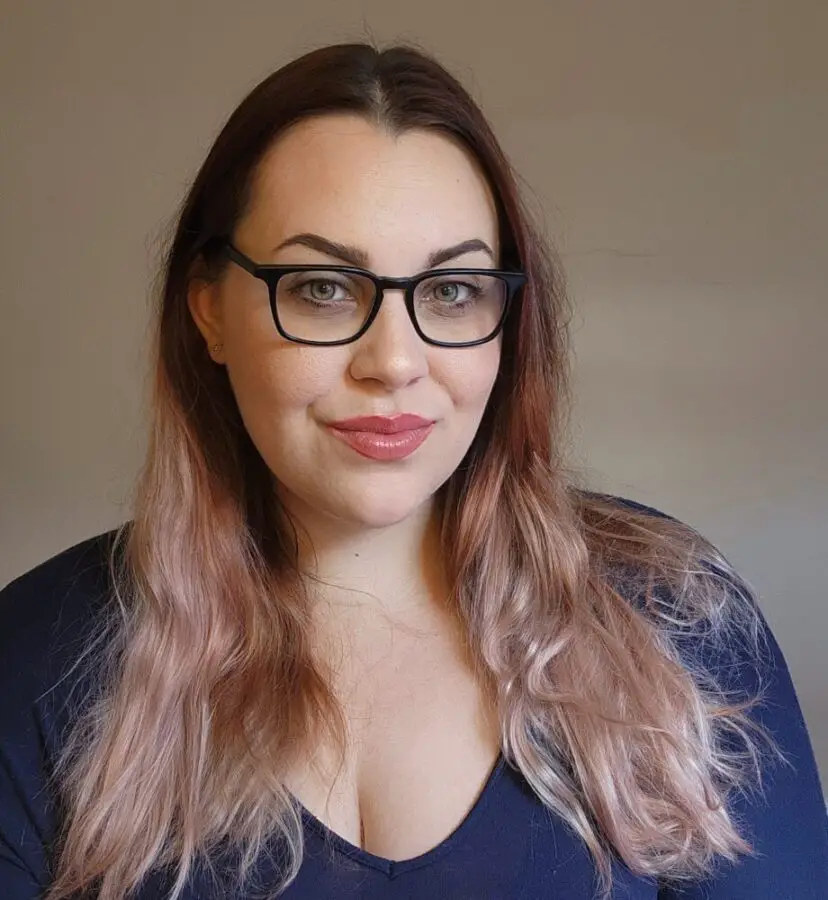 Amanda Blankenship is the Director of Social Media for District Media. In addition to her duties handling everything social media, she frequently writes for a handful of blogs and loves to share her own personal finance story with others. When she isn't typing away at her desk, she enjoys spending time with her daughter, husband, and dog. During her free time, you're likely to find her with her nose in a book, hiking, or playing RPG video games.