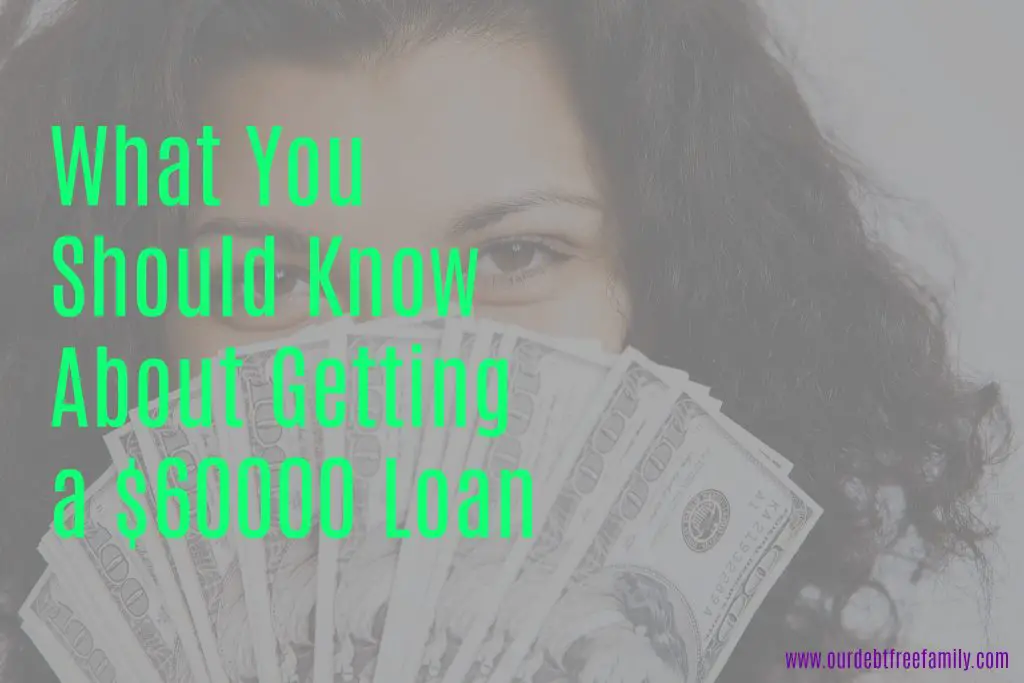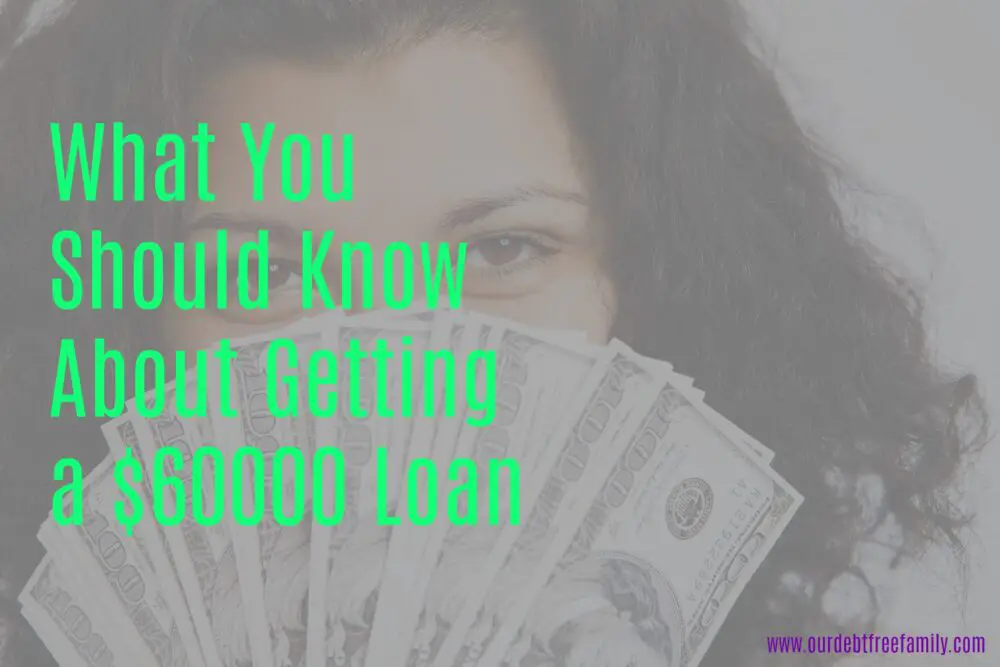 Although the overall goal is to be debt free, sometimes you need to take out a loan or buy something on credit, especially when it comes to large purchases like a car or home. When looking at items that cost tens and hundreds of thousands of dollars pulling out a loan is often necessary.
A common loan amount for such purchases is $60000. With a substantial down payment you can pull out a $60000 loan to cover the rest of your mortgage or your could buy a fantastically beautiful sports car (though they seriously depreciate in value so I wouldn't). But what are the details and the information you need to know about getting a $60000 loan?
What Kind of Credit Do You Need for a $60000 Loan?
Applying and getting approved for a $60000 loan is no small feat. Many people apply and get denied the first time they go to get a mortgage loan or loan this size. So, what kind of credit do you need for a $60000 loan and what other factors come into play?
Well, your credit does have to be decent to get a $60000 loan and not being paying tremendous interest rates. Your credit score will need to be marked in at least the "good" range to get approved for a loan this size. (Check out the credit score ranges.) In addition to having decent credit there are a number of other factors to take into consideration as well:
How much money do you make?
What type of bank are you applying with?
What is your payment history?
Have you ever taken out a large loan in the past?
What are you using the loan for?
Interest Rates on a $60000 Loan
After you get approved for a $60000 loan you will want to review what kind of interest rate you'll be paying before you accept the loan. Remember, just because you got approved doesn't mean you have to accept the money. In fact, if you are given a better interest rate at one bank you can use it for leverage with another. Before making any decision though you should know what the average interest rate on a $60000 loan looks like.
Of course, people with a better credit score will get better interest rates. Your interest rate will also depend on what you are using your loan for. According to Bank Rate, the average interest rate on a 30-year fixed mortgage is 4.13 percent (3.33 percent on a 15-year fixed mortgage). If you're looking for a business loan (a $60000 installment loan) you'll likely be paying 5 to 9 percent interest. And if you're pulling out a $60000 loan for a car you'll pay 4.36 to 4.92 percent interest (based on your payment arrangement).
Monthly Payments on a $60000 Loan
So, given the average interest rates on a $60000 loan, what would your monthly payments be? Here's what I found:
Using this mortgage calculator and the interest rates above your monthly payments on a $60000 mortgage loan would be between $290.96 (30-year fixed) and $423.94 (15-year fixed).
Bank Rate's auto loan calculator helped me figure out the average monthly payments on a $60000 auto loan would be between $1078 (60 month)  and $1745 (36 month).
If you're looking to get a business loan you'll pay $1132.27 a month at 5 percent annual interest (for five years). At 9 percent interest, you'll pay $1245.50 a month on a $60000 business loan.
---
You may also find the following articles helpful: 
---
No matter what your reason for getting a $60000 loan is you should always be sure that you have done research regarding interest rates. You should also have a plan to pay off the loan as quickly as possible.
Incidentially, if you're wondering whether you can even pay of a loan like this, the answer is: yes.  Check out how runthemoney.com dumped his student loan debt.

Photo: Tax Credits
Amanda is an editor and writer. She has a passion for sharing information that helps people and communities to better themselves in some way. In addition to writing online, she also freelances for local newspapers in her hometown of Charlotte, NC.