Welcome to Our Debt Free Family!
Our Debt Free Family aims to help you take control of your money, so you can pay off debt and work toward true financial freedom.
We would love to learn from you! If you have your own solutions for paying off debt and would like to share your story, please visit the Share Your Story page. If you have money-saving tips or creative ways that you have increased your income that you would like to share with the Debt Free Family community, please visit the Submit Your Tips page.
About The Writer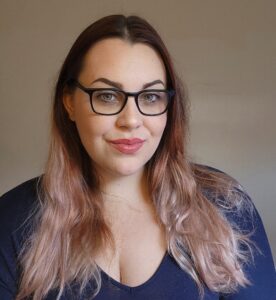 Amanda Blankenship is the Director of Social Media for District Media. In addition to her duties handling everything social media, she frequently writes for a handful of blogs and loves to share her own personal finance story with others. When she isn't typing away at her desk, she enjoys spending time with her daughter, husband, and dog. During her free time, you're likely to find her with her nose in a book, hiking, or playing RPG video games.
If you would like to keep up with Our Debt Free Family and learn how to take control of your finances, sign up to receive email updates.
Guest Writers
Our Debt Free Family occasionally features writers from other websites.  Here are some of the fabulous debt free mavens who have written with us.
Vicky

Vicky Monroe is a freelance personal finance and lifestyle writer. When she's not busy writing about her favorite money-saving hacks or tinkering with her budget spreadsheets, she likes to travel, garden, and cook healthy vegetarian meals.
Ashley L.
Ashley L, here! I am an educator in my early 30's.  I live in a southern city and when I am not working with children, I devote my time to my "doghter", a Chihuahua fur-baby. In my leisure time, I enjoy traveling, writing, and reading.
One of my primary goals is to create financial security for myself, which has led me on a journey to pay off debt. A recent step that I am proud of taking is earning my third degree while decreasing my student loans to under $7,000. Come along with me on my journey!
Hope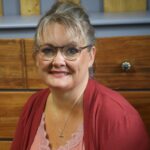 Hope is a digital marketing manager and foster/adoptive single mom to five kids. She has run her own consulting company for over 15 years and took a leap of faith returning to the corporate world in 2021 to a job and team she loves! Hope began sharing her journey with the BAD community in the Spring of 2015 and feels like she has finally mastered the balance between family first and wise financial decisions
Contact Us
If you would like to contact us directly, you can fill out the form on the Contact page or follow us on Facebook and Twitter.
Disclosure of Material Connection: Some of the links in the articles are "affiliate links." This means if you click on the link and purchase the item, I will receive an affiliate commission. Regardless, I only recommend products or services I use personally and believe will add value to my readers. I am disclosing this in accordance with the Federal Trade Commission's 16 CFR, Part 255: "Guides Concerning the Use of Endorsements and Testimonials in Advertising."