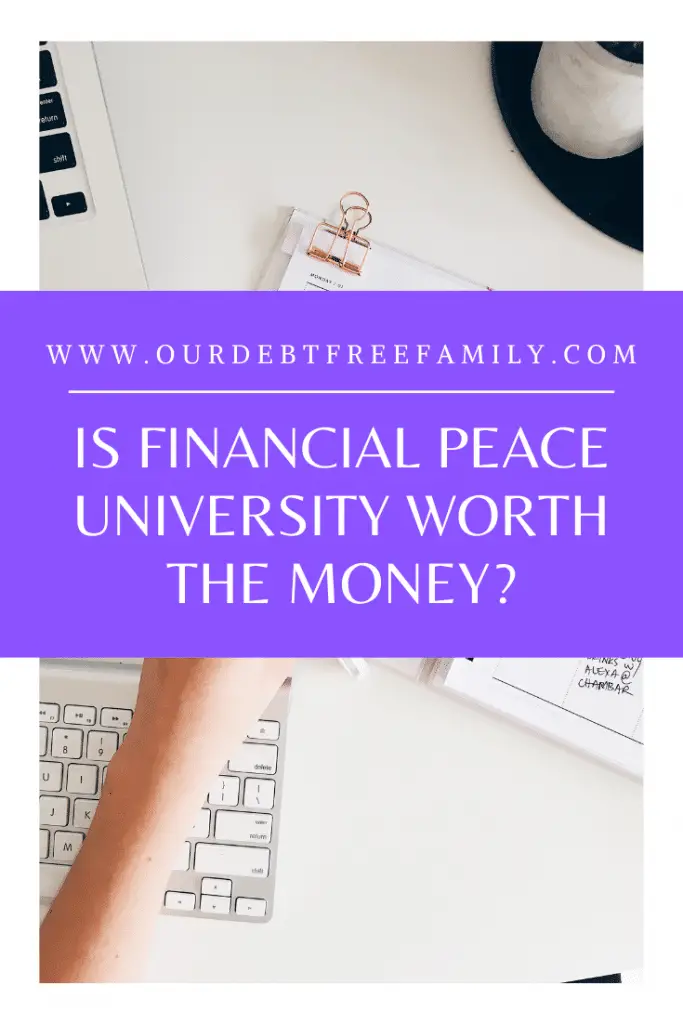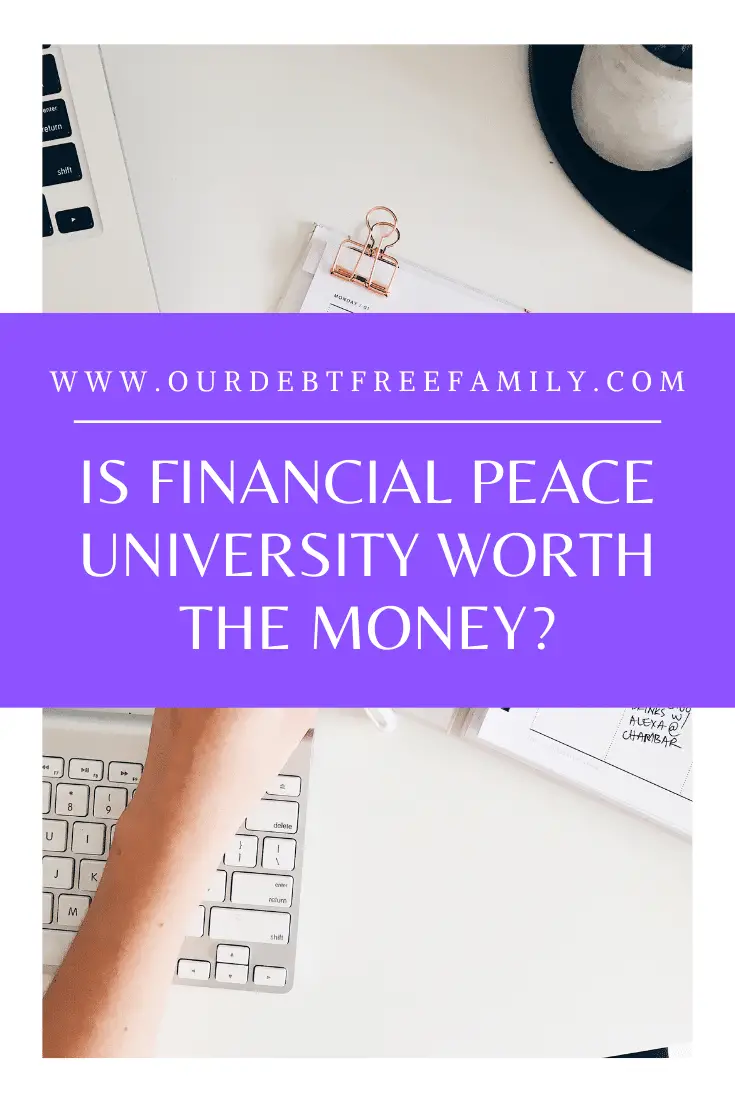 My husband and I have been toying with the idea of starting Dave Ramsey's Financial Peace University in the new year. Both of us are just tired of being in debt and have listened to Ramsey's show quite a bit. While we are aware of the seven baby steps he suggests to help you get out of debt and on the road to financial freedom, we can't help but think fully devoting ourselves to the FPU lessons and lifestyle change might help us even more.
This has driven us to start researching more into what FPU is, how much it costs, and whether or not it'll be worth the investment for our family (and yours).
What is Financial Peace University?
If you haven't already heard of it, Financial Peace University is a series of lessons put together by Dave Ramsey, Rachel Cruze, and Chris Hogan to help people budget, become debt-free, and financially independent. It includes a plethora of budgeting tools, livestream videos, and pre-recorded money lessons from experts.
FPU uses these tools and videos to help people navigate Dave Ramsey's baby steps and has helped millions already. You may be thinking, "I've seen the baby steps online for free." However, FPU provides additional resources and support to help you stay on track. So, how much does it cost and would it be worth the investment for your family?
How Much Does It Cost?
Financial Peace University costs $129 the first year. After that, it renews at $99 per year. If you're on a tight budget, that may seem like a lot of money (I was a bit turned off by it at first). The results of the courses provided by FPU can't be argued though. It has really helped a lot of people.
Included in the price are nine video lessons that you can watch at home or join a local group. You'll also get access to EveryDollar Plus (a $99 value), Ramsey's Debt Snowball Calculator, access to coaches for questions, livestreams from experts, as well as additional benefits and courses.
On top of that, there are different bundles for different situations. For instance, there is an FPU Marriage bundle we are considering that is $139 for the year. This includes some literature about how to manage the baby steps as a married couple. Other bundles include an EveryDollar Budgeting bundle, FPU + Total Money Makeover bundle, and an FPU + Everyday Millionaires bundle.
The Baby Steps
If that pricing seems a bit steep, Ramsey gives out his seven-step program essentially for free. You can find the baby steps on Dave Ramsey's site without paying a penny. Here they are…
Save $1,000 for your emergency fund.
Pay off all of your debt (outside of your mortgage) with the debt snowball method.
Save three to six months' worth of expenses to fully fund your emergency fund.
Invest 15 percent of your income into retirement.
Put away money for your child's college fund (if you have children).
Pay off your home early.
Build wealth through investments and give to charity.
These steps have helped more than 5 million people get out of debt and better manage their money. The $129 price tag on FPU can make some people a bit uneasy. If you'd prefer to start out with something smaller, Ramsey also offers a Baby Steps bundle on the site. The bundle includes the following:
A hardcover of Ramsey's book The Total Money Makeover
Chris Hogan's Retire Inspired Audiobook
Rachel Cruze's Love Your Life, Not Theirs Audiobook
The EveryDollar Guide to Budgeting – a PDF ebook
A starter envelope system
1 free month of the EveryDollar Plus budgeting app ($10 value)
However, it isn't the entire program. With Financial Peace University, you get additional resources and help to reach your money goals. But it is worth the money?
Is It Worth the Money?
Whether FPU is worth it or not for your family really depends on what keeps you motivated. Financial Peace University helps guide you through the seven baby steps through video lessons and pep talks. As mentioned above, you also get access to other tools to help better manage your money. But you have to take it seriously for it to really work.
For us, the tools, access to coaching, and regular live streams (as well as Facebook support groups) may be worth the money. We are motivated by engaging with others around our goals and could use new tools to help center our focus on managing our money. That being said, $129 is a fairly small investment if it works for us and helps us get out of debt and start living our lives.
Do you think it would be worth it for you?
Read More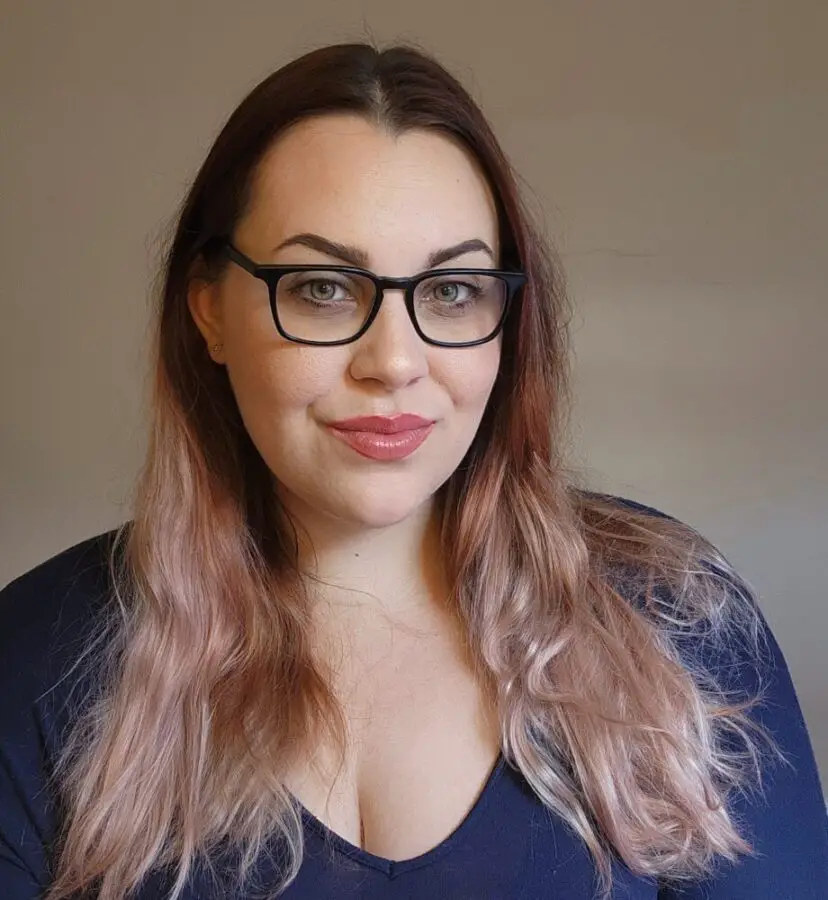 Amanda Blankenship is the Director of Social Media for District Media. In addition to her duties handling everything social media, she frequently writes for a handful of blogs and loves to share her own personal finance story with others. When she isn't typing away at her desk, she enjoys spending time with her daughter, husband, and dog. During her free time, you're likely to find her with her nose in a book, hiking, or playing RPG video games.