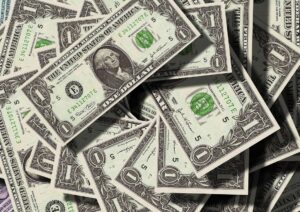 Let's dive right into the world of personal credit. Think of your credit score as a financial fingerprint – it's unique to you and super important for your financial health. Whether you dream of a new home, car, or just want to keep your finances in tip-top shape, understanding your credit score is key.
What's a Credit Score?
A credit score is a grade that lenders use to determine how likely you are to repay a loan. This number ranges from 300 to 850; you want to aim high. A higher score opens doors to better interest rates and terms when you borrow money.
The Building Blocks of Your Credit Score
So, what goes into strengthening your credit score? Here are five aspects you want to consider:
Payment History (35%): This is one of the vital components. Lenders love seeing that you pay your bills on time, every time. It shows you're reliable and trustworthy.
Amounts Owed (30%): This one's all about your credit utilization – how much credit you're using compared to what's available. Keeping this ratio low is a smart move.
Length of Credit History (15%): The longer your history of managing credit responsibly, the better. It gives lenders a longer track record to consider.
New Credit (10%): Opening several credit accounts in a short period can be a red flag. It might make lenders think you're in a financial pickle.
Types of Credit Used (10%): A mix of credit types, like credit cards, car loans, and mortgages, can be beneficial. It shows you can manage different kinds of credit.
Why Your Credit Score is a Big Deal
Your credit score is like your financial passport. It impacts more than just loan approvals and interest rates. It can affect your insurance rates, your ability to rent an apartment, and sometimes even job opportunities.
How to Check Your Credit Score and Report
You've got to know where you stand. You can check your credit score for free through various online services. Also, every year, you're entitled to a free credit report from each of the three major credit bureaus – Equifax, Experian, and TransUnion. This report doesn't include your score, but it shows the information your score is based on.
Tips to Boost Your Credit Score
Here are some proven strategies:
Pay Your Bills on Time: This can't be stressed enough. Late payments are a big no-no.
Keep Credit Card Balances Low: Aim to use less than 30% of your available credit.
Don't Close Old Credit Cards: Even if you don't use them, they help lengthen your credit history.
Limit New Credit Applications: Only apply for new credit when necessary.
Correct Errors on Your Credit Report: Mistakes can happen. Dispute any errors you find.
Common Credit Score Myths
There's a lot of misinformation out there. Let's set the record straight:
Myth 1: Checking your credit report hurts your score. Nope, it's a soft inquiry and doesn't affect your score.
Myth 2: You need to carry a credit card balance to build credit. Wrong again. Paying off your balance in full is actually the smart move.
Myth 3: Your income affects your credit score. Not true. Your income isn't directly factored into your score.
Handling Credit Cards Like a Pro
Credit cards can be a double-edged sword. Here's how to use them wisely:
Pay Your Balance in Full: Avoid interest charges and build a good payment history.
Understand the Terms and Fees: Know what you're signing up for – interest rates, annual fees, etc.
Use Rewards Wisely: If your card offers rewards, use them, but don't overspend just to get points.
When Things Go South: Dealing with Bad Credit
If your credit score has taken a hit, don't despair. Here's how to start turning things around:
Create a Budget and Stick to It: It's essential for getting your finances back on track.
Consider a Secured Credit Card: Resources like ninjacard.com can help you get a secure credit card, offering a wide range of tools. This can be a great stepping stone to rebuilding your credit.
Seek Professional Help if Needed: Sometimes, calling in the experts is okay.
Navigating Credit During Life Changes
Life throws curveballs, and your credit can be affected by these changes. Say you're getting married, divorced, or even changing careers – these events can shake up your financial situation.
If you're merging finances with a spouse, your credit habits will impact each other. In a divorce, separating joint accounts and understanding how shared debts are handled is crucial.
Career changes, whether it's a new job or a bout of unemployment, also demand a fresh look at your budget and credit management. Staying proactive and adapting your credit strategy during these times is key to maintaining a healthy score through life's ups and downs.
Building Credit from Scratch
Starting from square one with your credit can seem daunting, but it's totally doable. If you're a young adult or new to managing credit, begin with a simple credit card designed for beginners or a small personal loan.
Another great strategy is to become an authorized user on a family member's credit card. Just make sure they have solid credit habits! Also, consider credit-builder loans offered by some financial institutions; they're specifically tailored for those looking to establish credit. Remember, the journey to building credit is about demonstrating consistent, responsible financial behavior over time. Patience and diligence are your best friends here!
Wrapping It Up: The Credit Score Journey
Remember, managing your credit score is a marathon, not a sprint. It takes time, patience, and consistent effort. Stay on top of your payments, use your credit wisely, and regularly check your credit report for accuracy. With the right strategy in your back pocket, you're well on your way to maintaining or achieving a stellar credit score.
And there you have it, your personal credit demystified! Keep these tips in mind, and you'll be navigating the credit world like a pro in no time.
READ MORE: