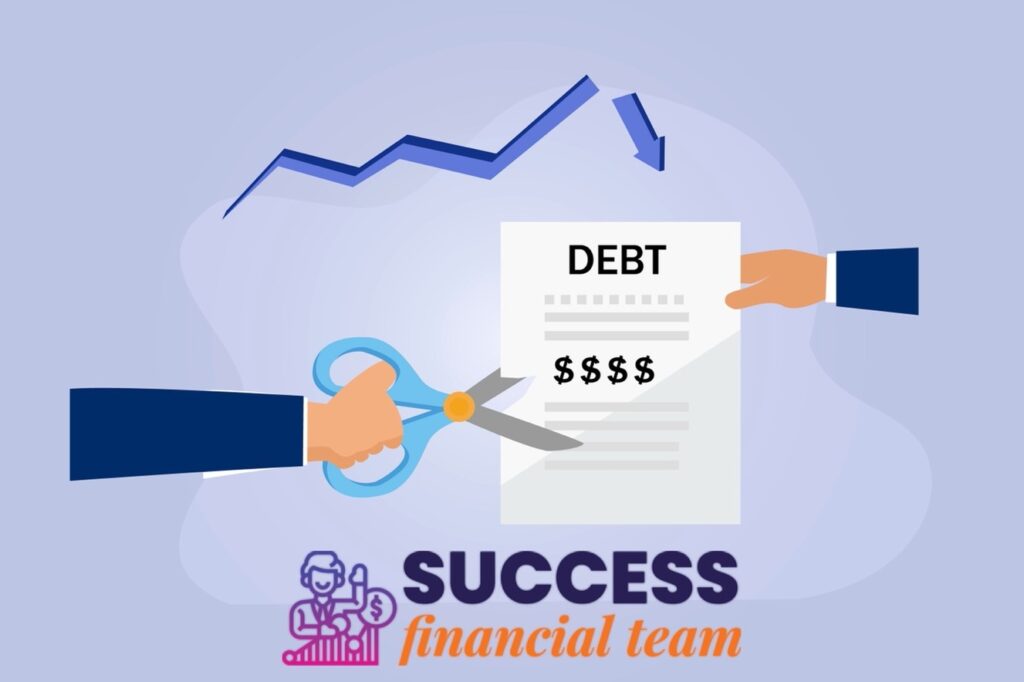 Success Financial Team, a leading online business service provider, has been successfully helping businesses through many challenges. They have built their company based on core values such as excellent customer service, trust, and communication. Now, they weigh in on managing both personal and business debt to help people navigate through the stress of financial difficulties.
Although it is a commonplace idea now, people have forgotten that the concept of debt and credit was once revolutionary and for most of history it was extremely limited. Fundamentally, a loan involves a degree of optimism in that increased future earnings are expected to be large enough to pay off the amount borrowed plus the interest. 
In the past when credit was limited and this kind of optimism was much lower, people had trouble financing new business ideas. This reduced the number of newer businesses and the economy could not grow. Because the economy did not grow, people assumed it never would and were skeptical to trust others with loans and the cycle of negative expectations continued. Nowadays, in stark contrast, a colossal industry now exists around debt with its ready availability – banks, credit card companies, and other lending agencies are more than happy to offer loans to willing borrowers. 
Part of the reason is that the lending business model has evolved to a point where these companies eliminated a considerable amount of their risk through their our risk analysis and the sheer amount of loans they give out. If the occasional borrower cannot pay back their loans, the lenders have accounted for this and will for the most part still be profitable. However, the risk for borrowers is still quite present and debt has and always will be a double-edged sword for them in that it dramatically increases risk. It can be a punishing element when future earnings do not increase as much as expected, which is something that can happen for many reasons outside of the borrower's control. 
One way of thinking about debt could then be to think of it is as a temporary instrument that can be used when necessary but then removed as soon as possible. The problem is this is much more difficult in practice and the truth is that the acquisition and management of business credit is incredibly complex. 
About Success Financial Team
To help with these kinds of complexities, Success Financial Team is a business consulting company that offers many services. Success Financial Team is aware of the many ways business owners can get disorganized and overwhelmed when it comes to business. On top running a business day to day, the financial rules, regulations, and bureaucratic processes have only gotten increasingly frustrating year over year.  Instead of spending the hours on managing these kinds of problems, turning to the experts of Success Financial Team can save business owners time and spare them the frustrations that come from dealing with running a business.
As many business owners learned in the recent economic downturn, external events completely outside of their control can drastically impact business outcomes and those without debt were much more likely to have weathered the storm. To get there, Success Financial Team recommends some strategic points that must be embraced to get to a debt-free status and stay there. 
Debt Free Strategy
First, it is important to remember that becoming debt-free can be a long process, but it is a process that is achievable with some persistence and focus. It can be easy to get intimidated by the total sum of the debt but it's better to think of it on a week by week or month by month basis so that it is more mentally digestible. This why you can see the end in sight and have a clear goal and plan. 
This leads to the second point which is to develop and use a budget as a decision-making tool. Be aware of your financial situation, know the numbers you are working with, and operate the business with this knowledge in mind. This will help determine the amount of each payment and help to build the schedule for making the payments. The team at Success Financial LLC advises that being realistic and honest about the budget situation is also helpful (and being overly optimistic about future sales can hurt the planning process), whereas being a little more conservative would at worst result in having a little more cash on hand at the end of the month. 
The final point is to also build up some personal savings and save systematically. While this may sound a little counterintuitive in relations to a debt management plan, it helps in a few ways. It builds up a small buffer in case of unexpected problems and it also helps to assure your personal financial security for the long-term. While Success Financial Team doesn't offer financial advice, they do offer business consulting – and can offer practical advice for your business in any step of its lifecycle. Although it can be a difficult process, your business is stronger, more stable, and secure in these uncertain times if it can be run as a debt-free operation and Success Financial Team is a valuable resource that can help get you there.  
To know more about Success Financial Team and its services, please visit https://successfinancialteam.com/. For questions, suggestions, or any concerns, feel free to send an email to info@successfinancialteam.com at any time.