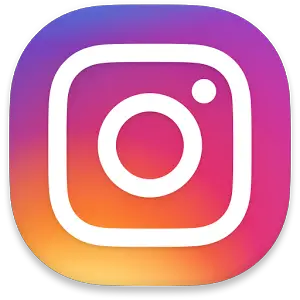 A great way to become (and stay) debt free is securing additional sources of income. In recent months, this has been a huge focus of mine. Not because I need a ton of extra money but I'd prefer to make making money easier.
Within the past few years social media has become one of the many ways for individuals to generate extra money. You've probably heard of people making tons of cash through Twitter, Facebook and, more recently, Instagram. If you're like me, with a growing following on social media, you may be interested in how much you can earn through Instagram.
How Many Followers Do You Need?
The number of followers needed to begin making a side income on Instagram isn't as many as you'd think. When you think of social media success people like Kim Kardashian may come to mind. The required following to become really successful on Instagram will depend on your specific niche, how engaged your current followers are and which channels you are exploring for revenue. However, you don't need millions of followers to start earning cash. Individuals with only 1,000 engaged followers have the potential to make cash as well.
How to Make Side Income on Instagram
Essentially, there are four ways to make side income on Instagram:
Sponsored Posts

Affiliate Income

Creating Your Own Product

Selling Your Photography
So, how do you go about each of these?
Brands/Sponsored Posts
If you'd like to sponsor a brand you may want to consider a sponsored post method of earning money on Instagram. This is generally for individuals who have already established an engaged following online. Companies and brands aren't able to connect with individuals in the same way so they offer cash for posting about their products. Most of the time this will involve them sending you a product to take a photo with and tagging the company (with a recommendation) in the post.
Affiliates
There are also opportunities to make commission through affiliate links on Instagram. Many Instagrammers mention a product in a post and leave a link in their bio. Any purchases made through that link will get the Instagrammer cash (or free product, depending on the affiliate program). In a lot of cases, the weirdest promotional products do the best.  People like novelty.

Open Your Own Online Store
This is a bit behind making side income on Instagram. However, if you are interested in launching your own online store, consider making Instagram one of your main social media accounts. Using Instagram to showcase your items can definitely increase sales. On the same note, if you are a skilled photographer, you can sell your photos through Instagram as well. Both of these would involve a mention of the product/photo in the post and a link in the bio (like affiliate income).
How Much Can You Earn Through Instagram?
Now that you know how you go about making a side income on Instagram you may be wondering how much people actually make. Of course, the larger and more engaged your following is the more you'll be able to charge. However, in a survey of 5,000 Instagram influencers, about 42 percent said they charge between $200 and $400 for a single post.
Not all posts or campaigns are paid out through cash though. So, if you're not wanting any free products, be sure you are approaching the correct brands and companies. For the most part, these deals are negotiable though so feel free to chat with brand ambassadors. Remember, you are the one with the followers they need.
When it comes to generating extra cash, social media is a great tool. While it will take some initial time investment, it could eventually be a mostly hands-off money maker. What's better than that?
Do you make money on Instagram or other social media? Tell us how!
Photo: Google Play
Amanda is an editor and writer. She has a passion for sharing information that helps people and communities to better themselves in some way. In addition to writing online, she also freelances for local newspapers in her hometown of Charlotte, NC.