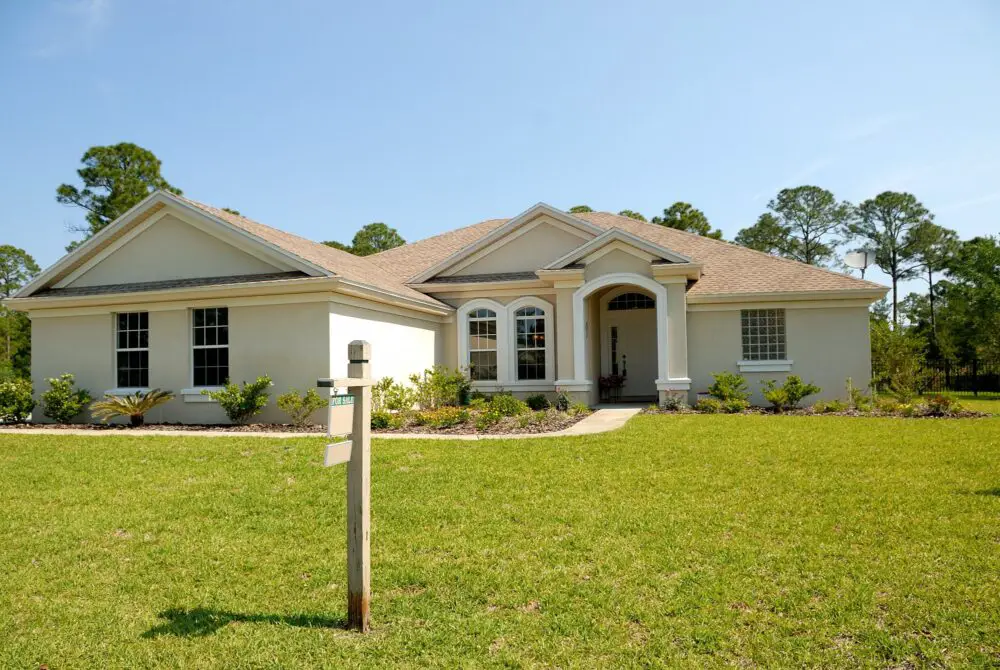 Are you rearing to become one of the 34% of Americans who have 100% equity in their homes? You read that right, according to a recent study, 34% of homeowners in the United States either never had a mortgage payment, or have entirely paid it off.
That's a group most would love to be in. The question is, how is it done?
Not to worry, selling your home and eliminating the drain of paying two mortgages is doable! Here's your guide to 9 tips for selling your home, FAST.
1. Become a Minimalist
Oh clutter, how you reduce a home's selling potential… It's so true. According to many psychologists, there are numerous benefits to decluttering your home.
But perhaps most appealing to those looking to eliminate that extra mortgage, the best benefit is that having a more simply decorated home makes it more likely to sell.
Closets are an especially important hot-spot to remove unnecessary junk from before showing your home to a potential buyer. A closet jam-packed with stuff sends the message, "this space isn't big enough for all your things."
Other places to be wary of accumulated clutter include kitchen counters, mantels, laundry rooms, desktops, and anywhere you or your family tend to set things down.
The best part of this expert tip to selling your home faster–it won't cost you a cent.
2. Put on Your Buyer's Cap
You've heard the old adage, "if you want to beat 'em, join 'em." Well, try applying that to the mindset of potential buyers. If you want them to buy, you need to think like they do.
The best way to do this is to clean. We don't mean your hurried "a potential buyer is coming over, pick up your stuff!" cleaning. We mean deep, DEEP, DEEEEP, spring-cleaning times two.
If you were coming to look at a potential home and the windows were murky with dirt, the baseboards were covered with dust, the sink had grime around it, would you be buying?
We didn't think so.
So get scrubbing like your life depends on it. Or better yet, your wallet.
3. Stage and Photograph
If you can afford to hire a professional to stage and photograph your home, you boost the likelihood of it selling.
Professional stagers are great at coming in with a fresh pair of eyes, (a potential buyer's eyes), and helping you emphasize your home's strengths, and minimizing its potential weaknesses.
The right home photographer will then photograph your home accordingly. This is essential as the first thing most would-be buyers see are the listing photos of your home. This is your first and vital chance to draw people in for a real visit.
Homes that have at least 6 or more quality photos on their listing are more likely to sell.
If for some reason, you've pulled out all the stops like this and your home still isn't drawing potential buyers, you can always learn more about your options for selling.
4. Market it Yourself
While hiring the right real estate agent is vital, (we'll get to that, don't worry), you also shouldn't leave all marketing efforts up to them.
If you really want to sell your home quicker, do everything you can on your end to get the word out. This includes things like:
Notifying your HOA/giving them a flier
Posting fliers in your area
Telling friends and neighbors
Letting family know to spread the word
Linking to your home's listing on Facebook or Twitter
Anything you can do to tastefully spread the word will only help your likelihood of selling quicker. After all, even the best real estate agents have lots on their plate every day.
You can ramp up your efforts and take charge.
5. Let There Be Light
We are all about free or inexpensive ways to save more and sell your home faster. That's why this simple tip is such a great one.
Turn on the lights, open up windows and blinds, let in as much light as possible. This instantly creates a feeling of space, optimism, and cleanliness in your home.
All of these are positives in the mind of potential buyers.
6. Create Curb Appeal
If you're looking to sell your home, odds are you've heard the phrase "curb appeal" from your realtor.
Your home's exterior is the first thing a potential buyer sees when they come to visit. If your home doesn't look charming, tidy, and welcoming from the outside, you can bet potential buyers aren't going to bother coming inside.
Sweep your sidewalks, add a fresh coat of paint, take the garbage cans inside, plant some flowers, put up a tasteful wreath.
7. Hire a Serious Realtor
If you have a friend in real estate, this can be helpful. It can also be tricky as you don't want to cause strain on an existing relationship.
Regardless of who you choose for a realtor, it's important to remember that your needs come first. Find someone who has a proven track record of getting results for sellers.
Choose someone with experience and thorough knowledge of the existing market.
8. Put Away Family Photos
Sad as it may seem, having personal photos out during a showing can make it more challenging for a potential buyer to envision themselves living there.
For the sake of privacy too, it's best to hide or put away any personal family photos when showing your home.
9. The Price is Right
Many sellers make the mistake of over-pricing their home from the start, thinking they will lower it if the property doesn't sell.
This can be a mistake as those first 30 days a home is listed are most important. If your home is seeing little activity within 30 days, potential buyers aren't going to think it's worth seeing or competing for.
Choose a reasonable and desirable price from the beginning for a faster sale.
Selling Your Home on a Budget
You're now set! Selling your home can be easily and quickly done. Just follow these 9 simple steps to get things rolling and save a buck or two along the way.
For more ideas on budgeting and reducing your expenses even further, check out our budgeting toolkit and start saving today.
After all, a penny saved is a penny earned!