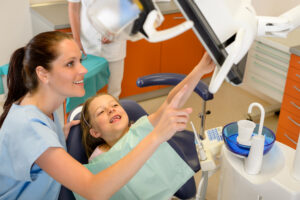 Dental health is important for your overall well-being, but sometimes it can be expensive to keep your and your family's dental health in shape. Fortunately, reducing dental costs for your family doesn't have to be difficult. These tips below can help reduce the costs of your family's dental care, so you can focus on achieving the best dental health possible.
1. Invest in Good Oral Hygiene at Home
Taking proper care of your teeth and gums can help you avoid costly dental procedures like fillings, crowns, and root canals. Regularly brushing your teeth twice a day and flossing once a day will help keep your teeth and gums healthy. If your children are old enough, make sure they do the same. You can teach them how to brush by making it fun. Cartoon characters are another great way to encourage children to brush their teeth.
2. Use the Free Checkups on Your Insurance
It's important for people of all ages to get regular dental checkups every six months just like how you should visit a doctor at least once a year. Most insurance plans offer some type of free checkup or preventive care. Be sure to take advantage of this and visit your dentist for regular exams and cleanings, too.
You can also get free checkups if you're a new dental patient. Most dentists are willing to give you a free consultation to encourage you to become a patient.
3. Avoid Keeping Sugary Drinks in the House
As much as sports drinks are harmful to your teeth, researchers found that exposure to energy drinks such as Rockstar, Monster, and Red Bull resulted in twice as much enamel loss as exposure to sports drinks such as Powerade, Gatorade, and Propel (3.1% to 1.5%). Sugary drinks are terrible for your teeth and should be avoided, or at least limited. That's because sugar feeds the bacteria in plaque, which leads to tooth decay and cavities. Reduce or limit the number of sugary drinks that your family consumes to reduce costly dental issues later on.
4. Look for Affordable Payment Options
Some dental offices offer payment plans that can help your family afford the care they need. Ask your dentist about what plans are available or if there are any discounts for paying in full upfront. You can also talk to your insurance provider about what type of coverage is available for dental care.
Payment plans are common and can be a great way to spread the cost of dental care over time. If you're not sure what options are available, ask your dentist or insurance provider for more information.
5. Shop Around for a Dentist
The cost of dental care can vary significantly from one dentist to the next. Shopping around can help you find a dentist that offers quality care at an affordable price. Ask friends and family for recommendations, or look online for reviews. Compare prices and services offered to find the best deal. Just make sure you're not sacrificing the quality of care in order to save a few dollars.
Finding an affordable dentist is important because the cost of dental care can add up quickly if you don't have insurance or a payment plan. Finding the right dentist can help you get the care your family needs without breaking the bank.
6. Talk to Your Dentist About Preventative Care
According to Colgate, there are four types of dental bridges: traditional fixed bridge, cantilever bridge, resin-bonded bridge, and implant-supported bridge. Depending on the type of bridge your dentist recommends, you can save money by opting for generic bridges instead of their branded counterparts. Ask your dentist about any generic alternatives that may be available.
Your dentist can also recommend preventative care treatments that can help reduce costly procedures later on. For example, tooth sealants can help protect your teeth from cavities and decay. These treatments are relatively inexpensive, but they can save you money in the long run.