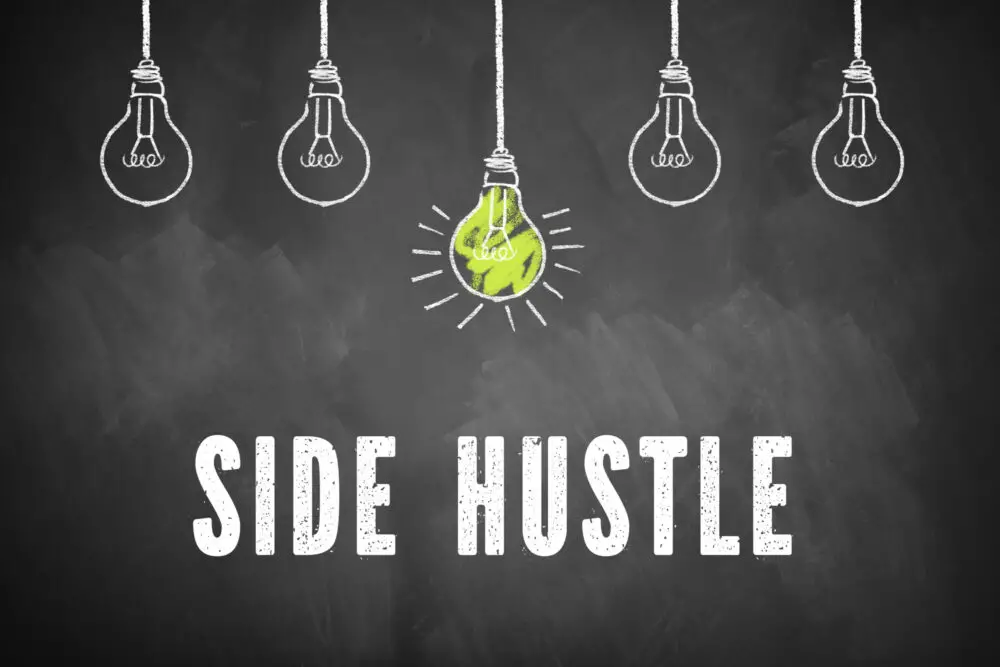 Everyone wants to get ahead, right? That means saving money, making smart investments, and working harder than those around you. It also means you need to have a side hustle.
Side hustle jobs are a great way to generate extra money. There are many lucrative side hustles, and some are so fun that they don't even feel like work.
This article takes a look at ways that you can make an extra $1000 or more each month in addition to your regular gig. So keep reading to learn how you can make serious bank and build the kind of future you've always dreamed of.
1. Waiting Tables at a Restaurant
This one might not sound glamorous, but waiting tables can generate a surprising amount of cash on the side. It also gives you the flexibility to work around your normal job.
One of the great things about waiting tables is the shifts are short. So you can work the breakfast shift, or perhaps only lunch or dinner. It doesn't require you to work 8 or 10 hours in a row. Also, the better you are with customers, the more you'll make in tips. This is a big incentive to be great at your job and make a lot in a couple of hours.
2. Become a Tutor
Believe it or not, it's possible to make good money tutoring as a side hustle. After all, the world is full of students struggling to make the grade. So if you have a strength in a certain subject, this is your chance to make extra cash an hour at a time while making a difference with something your good at.
And keep in mind that Skype and FaceTime have made it possible to tutor from home. There's no longer any need to waste valuable time stuck in traffic or driving across town for tutoring sessions.
3. Learn to Short Sell Stocks
Here is another great side hustle made possible by the Internet. Wall Street makes people rich every day. And yet it's no longer necessary to pay an expensive broker or depend on someone else to make trades for you.
How does shorting a stock work? It's easier than you might think. If you are good at identifying trends, there are plenty of online resources available to help you get started.
You can trade from anywhere, and there's literally no limit to the amount of money you can make.
4. Manage Social Media
It doesn't take a genius to understand that social media is the hottest thing around. And yet many businesses have been slow to take advantage of the many benefits of engaging customers on the various social media platforms.
This presents a huge opportunity for someone with the skills to attract eyeballs to platforms such as Facebook, Twitter, and Instagram.
Social media is another example of something you can literally do from anywhere, any time of day. And keep in mind that companies pay serious money outsourcing social media management so that they don't have to deal with it in-house.
5. Freelance Writing
Do you have a way with words? If so, you'd be shocked how many opportunities there are to generate quick cash as a freelancer.
This includes everything from blogging, to writing ebooks, writing travel articles, to creating online content for businesses of every size. There's really no limit to the possibilities.
Writing is a skill, and it's a skill that pays big bucks if you're creative and ambitious.
6. Freelance Photographer
As with freelance writing, being a photographer is a very marketable skill. Not everyone has the eye to take professional-quality photos, but those that do can turn their talent into extra cash doing what they love most.
There are plenty of opportunities. These include stock image websites such as iStock.com and Shutterfly.com. All you have to do is create an account, upload your images, and wait for them to be purchased. What could be better than that?!
7. Create a YouTube Channel
Do you have a special talent you want to share with the world? Or perhaps you have a million lifehacks or great advice that people can use. Or maybe you just have an amazing personality that simply needs a platform where you can let it shine.
Creating a YouTube channel gives you the power to monetize whatever it is that you have to offer. And it's super easy. Simple create an account, upload your videos, and attach ads to generate income.
You've probably heard about YouTube superstars who make millions giving fashion or makeup advice, perform ridiculous stunts, or deliver comedic content that tons of online viewers love to watch. It's true, people out there are getting rich just being creative and ambitious enough to share their talent with the world.
8. Be a Personal Trainer
This is one of the best side hustles where you can make serious cash while helping people get in shape. Many people would love to lose weight or get toned, yet might not have the knowledge or self-motivation to achieve their fitness goals alone.
Being a personal trainer is both emotionally and financially rewarding. And this another side gig that's flexible enough for you to work around your typical daily schedule.
9. Be a Dog Walker
Do you love dogs? If so, this might be the perfect side hustle for you. Walking dogs allows you to make extra money while performing an important service.
After all, every dog needs exercise and sunshine, and yet many dog owners simply don't have the time to give their pets the attention they need each day. You'd be surprised just how lucrative this can be because people are willing to pay a handsome price to keep their four-legged companions happy and healthy.
Bonus: Flipping Old Comic Books
Unless you know a lot about comic book fandom, know how to source comic books for free or cheaply, and have connections, you probably won't make $1,000 monthly. It's possible if you are a quick learner, but if you strive to learn as much as you can, you may incrementally learn how to profit well.
Otherwise, be humble and you may learn how to make a few quick bucks regularly. Comic book knowledge, canon, and minutiae go back decades – the more you know, the more it can potentially help you to negotiate.
However, even if you know nothing about comic books, you can start flipping. Whenever a new comic book film is announced, it causes temporary spikes in the collectibles market.  Nostalgic fans get desperately hyped for days or weeks to get the comic books that inspired the films.
Find a regular source of free and cheap comic books to sell. Then, check their current financial value with a free online comic book price guide. Then, sell them via your connections and on social media marketplaces and auction sites.
Great Side Hustle Jobs
As you can see, there's really no limit to the number of side hustle jobs available to anyone with the motivation to work hard. Regardless of your skills or interests, making an extra $1000 or more per month is easier than you might have ever imagined.
All it takes is determination, a bit of skill, and the desire to make those sweet Benjamins come rolling in!
Click here to see 13 reasons why being debt free is awesome.