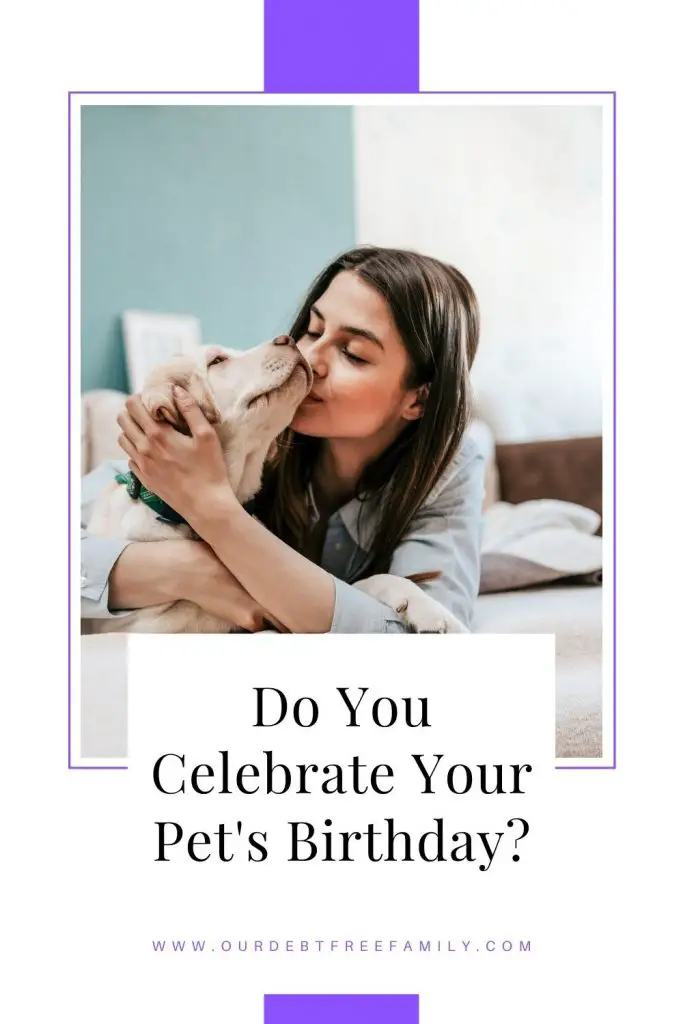 In the debt-free community, it is frowned upon to spend money on things that aren't absolutely necessary. However, I tend to think that if you don't allow yourself any fun you're more likely to stray away from your debt freedom goals altogether. One fun thing we do every year is celebrate our dog, Enzo. He has been our first "child" for four years now and, even with the arrival of our baby in a few short months, we wanted to continue his birthday celebrations this year. Do you celebrate your pet's birthday?
What We Do To Celebrate
Now, we don't do anything too extravagant. We simply make sure our favorite pup in the world has the best day ever. After all, he has brought us so much joy since being a part of our family. This year, we bought him some special treats, a new toy, and made him some homemade whipped cream (which he loves). Altogether, it cost us about $20 to help make a special day for our dog. His reaction, on the other hand, is always priceless, as depicted by the photo of him and his new toy below.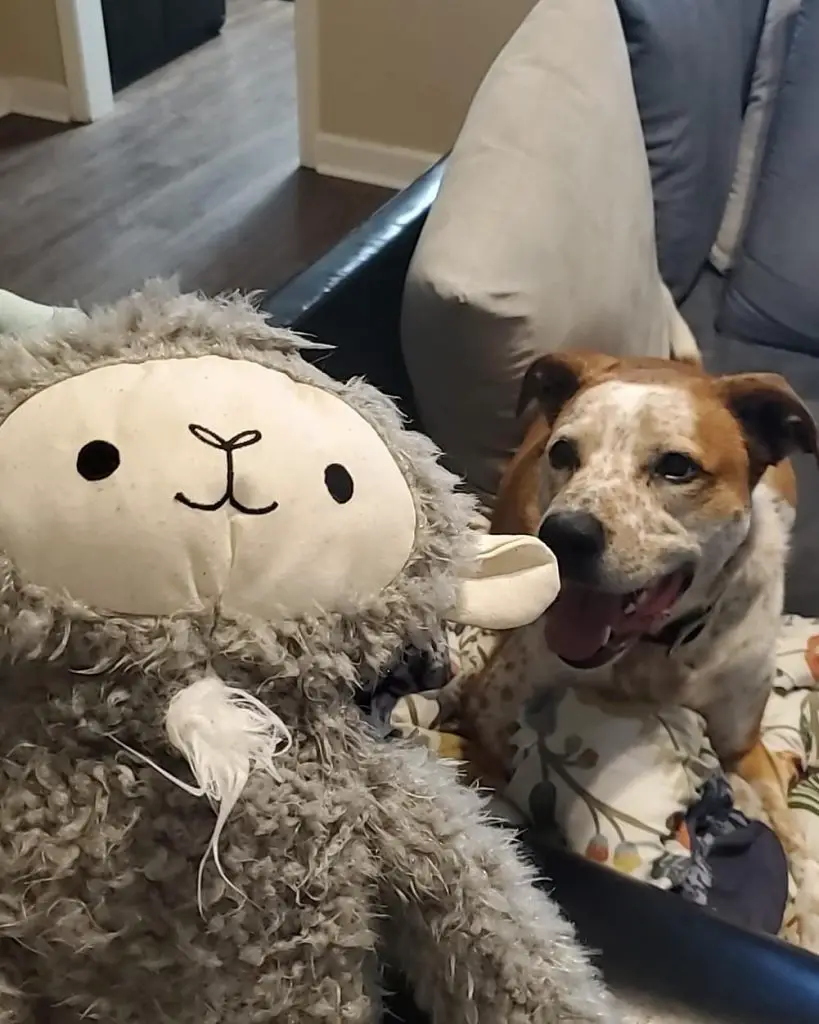 Ways to Celebrate Your Pet
That being said, you don't necessarily have to spend $20 to celebrate your pet's birthday. They are simple creatures. Here are a few low-cost (or no-cost) ways we've celebrated Enzo in the past.
Go to the park. This is one of our favorite things to do on Enzo's birthday. A quick trip to the dog park is absolutely free and they'll have the time of their lives. If you have a cat that likes to be walked on a harness, consider taking them for a walk.
Set up a playdate. Our Enzo loves playing with other dogs so setting up a playdate with one of his favorite doggo friends is always a good no-cost way to make his day great.
Cook something special for them. There are a number of things you can cook that your pet will enjoy. They will love the change in food. Just be sure you are giving them something that is 100% safe and healthy for them to eat.
Do some of their favorite things. Whatever their favorite things may be, try to take time to do them. Enzo loves a good car ride, trip to the park, and even just a walk. All of these things are 100% free.
Give them extra attention. Simply giving your pet some extra attention on their birthday can be enough to may their day special. Best of all, it's free.
Do You Celebrate Your Pet's Birthday?
With a rise in the number of people who have pets in general and many of those individuals choosing not to have children, celebrating your pets has become more normal than you'd imagine. People truly treat their pets like members of their family, which they should. Every dog (or whatever your pet of choice may be) deserves to have its day and you don't have to spend an arm and a leg to give them a good one.
So, readers, what do you think? Do you celebrate your pet's birthday too? How do you celebrate? 
Read More
The Real Cost of Having a Puppy