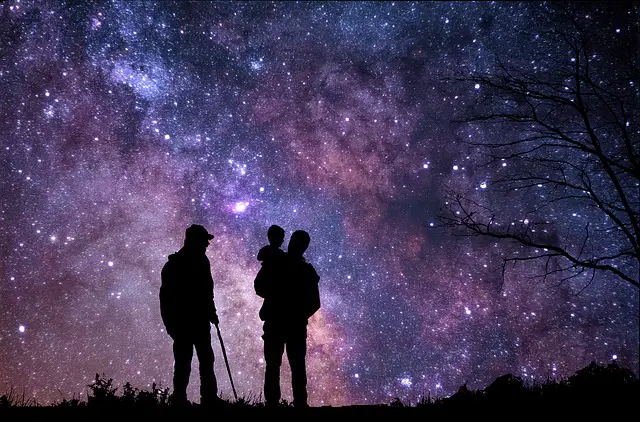 Bringing your family together for a weekly or monthly family night is so important. This is a time for you to spend quality time together without any distractions. But where do you even begin to plan a family night that will make every family member happy?
Keep reading to find out.
Consider Your Audience
When you're considering your family activity, it's important that you know your audience. For example, going around the table and reflecting on your week or month is not going to be a meaningful experience for your rambunctious three-year-old.
It can be challenging coming up with an effective family night for children of all different ages. Which is why you want to make sure your older children are on board with the plan. You might even want to let your older kids help with the planning so they feel purpose and ownership with this special night.
Remember the Point of Family Night
The point of the family night is to get everyone together once and a while. If you already have an incredibly busy schedule, it might be more realistic to do this special night monthly or seasonally instead of weekly.
You don't want the family night to feel like a checkbox that you have to do that adds stress to your life. That's not the point. Your family night should bond everyone and be something that the entire family looks forward to.
Collaborate!
It's a good idea if your family night activity is something where you can all collaborate instead of competing, especially with your younger kids. No one likes to lose, and while losing is an important lesson in life, it might be best for a time when you're not trying to connect as a family.
Pick a Night That's "Family Night"
This can be weekly, monthly or seasonally, but it should be a time that works for all members of your family. Some families will make every Friday night family night, so all members of the family know not to make any plans that night.
Choose Easy Family Night Food
You don't want to be slaving away in the kitchen on family night. Dinner should be an easy crowd pleaser, and you usually can't go wrong with takeout. Especially if your family tends to eat healthy throughout the week, offering a pizza or Chinese takeout might be a welcomed treat the whole family will get excited for.
Ditch Your Distractions
This means no cellphones, computers, video games or any other gadgets. The point of the family night is to connect, and that is difficult to do with a screen between you and your family. It's healthy to detox from technology once and a while and family night can be a good reminder to do just that.
Pick a Family Night Activity
Now the fun part, picking an activity the whole family will enjoy. Again, get the family involved with what activity they want to do. Or perhaps with each family night, it's a different family member's turn to pick the activity.
Here are some family night activities you can't go wrong with.
Movie Night
A movie night might be the first thing that comes to mind when you think of a family night activity. It seems so easy to make some popcorn, rent a movie or watch one that's streaming, and get cozy under some blankets.
Perhaps you even choose an intellectually stimulating or classic film and discuss the plot, characters and what you did and didn't like after the screening. Check this out for more about movie night.
Star Gazing
This activity can be so much fun on a warm clear night if you have the right outdoor space. Just spread out some blankets and watch the stars. You can even print out constellations and try to find them in the sky.
Game Night
A game night seems like another obvious family night choice, but there are ways to make it more interesting. Maybe to play for chores or other silly challenges. Try to choose games that let you work together like putting together a puzzle.
Arts & Crafts Night
Simply set out some materials like paints, brushes, glue, beads, etc and let the family go wild. You can even have an art show at the end and award the most creative or most colorful projects.
Write a Story
This is another great collaborative way to get the entire family involved. Let your collaborative creativity run wild as you pen a short story together. Come up with the plot and characters together.
Your kids can illustrate the story, and you might even want to get it laminated and bound later!
Go on a Nature Walk
Find a nice route in your neighborhood to go on a walk together. Give everyone a bag to take with them to collect items like rocks and other things they find along the way. Back at home, you can make a collage of all of your treasures together.
Puppet Show 
Make some puppets out of socks or you can even print puppets from the internet. Then let your imaginations run wild as you put on a puppet show. You might even want to record the show to enjoy when your kids grow up!
Cook or Bake Together
Cooking and baking together is a great bonding exercise. Put everyone to work and together you can whip up dinner or a yummy dessert. If you're baking, everyone can help out with cookie or cake decorating.
You'll feel accomplished making someone everyone can enjoy! What a treat!
Plan Your Family Night Now
Now that you know how to plan a family night, get to it! Make sure you find a time that works for everyone and set up this night consistently. Get the whole family involved choosing an activity that everyone will enjoy.
Make sure family night doesn't seem like a chore, and everyone is having a good time. Have fun at your family night and make sure you take lots of pictures, so you can remember these memories for years to come.