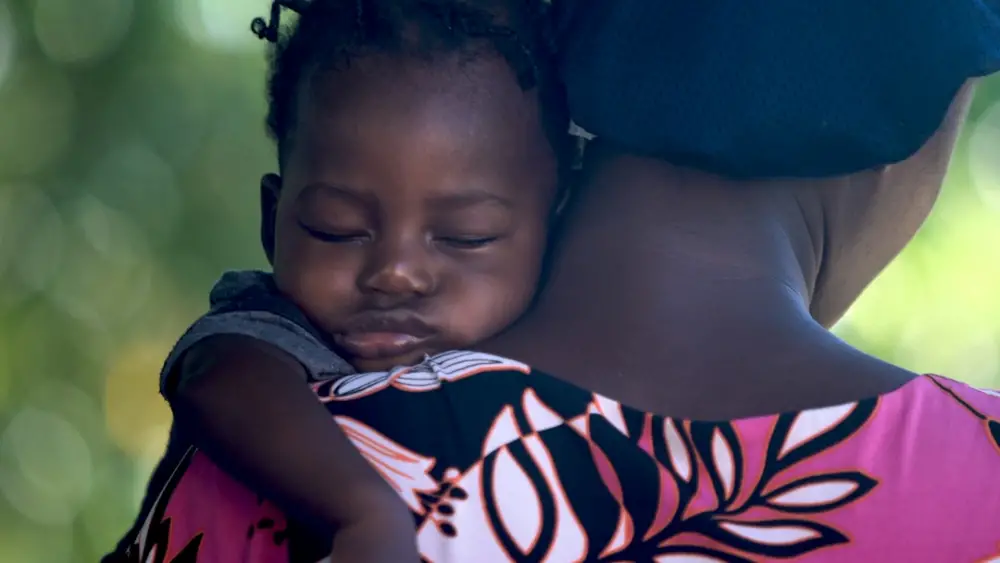 3,855,500 babies were born in the United States in 2017 alone. If you're about to start the journey into motherhood, know that you don't have to go it alone.
Millions of women across the country are dealing with or have dealt with the challenges of motherhood. And they have excellent advice and tips on the best products for new moms to make your experience easier.
After talking to moms with babies and toddlers of various ages, we've developed a surefire checklist of must-haves for new moms. While you may already have some of these items at home, a couple may surprise you.
That said, these products won't cost an arm and a leg. That way, you can maintain your financial focus and start saving for your baby's college fund. (Believe us, it's never too soon!)
Read on for the 9 top baby items for new moms.
1. Prepare for Messes
No matter how cute your newborn angel looks, get ready for the inevitable truth. Babies are some of the best mess-makers in the world. Make sure your home remains well-stocked with diapers, lots of wipes, spit-up cloths, and onesies.
You will need them ALL.
Onesies have handy little flaps at the top. You can pull these back and wiggle your baby out of their onesie at the bottom instead of having to pull it over their head.
This comes in handy when a poop explosion happens. And as any experienced mom will tell you, they poop happens. Usually at the least convenient moment possible.
2. Avoid Harmful Ingredients
Always opt for organic baby products. That said, do yourself and your baby a favor by carefully reading labels so that you can avoid harmful ingredients.
What should you watch out for? Avoid harmful additives such as:
Parabens
Phthalate
Artificial lotions or fragrances
Lead
BPA
Latex
Chlorine
You might look at this list and think, "Duh! Of course, I know that's harmful!" But you'd be surprised by what some product manufacturers put in their products. Here are some more ingredients to avoid.
3. Choose Eco-Friendly and Baby-Friendly Diapers
What's so great about organic diapers? Not only do they prove better for the environment, but you can rest assured no harmful chemicals come in regular contact with your baby's skin.
Instead of scoping out diaper ingredients at the store, why not make it easy on yourself? We've already done the work for you.
Check out these diapers, which are good for the environment and good for your baby.
4. Get a Nursing Pillow
Although breastfeeding is essentially a natural process that has worked for thousands of years, that doesn't make it any easier.
In the beginning, it'll feel awkward and uncomfortable. And it'll do a number on your upper back and arms.
After all, breastfeeding represents the equivalent of cradling an eight or nine-pound bowling ball to your chest every couple of hours for at least 30 minutes at a time.
You'll want any support you can get your hands on. That's where one of our favorite new mommy must-haves, a great nursing pillow, comes in handy.
Some moms swear by My Brest Friend and others Boppy. Either way, your arms and back will thank you.
5. A Car Seat and Stroller System
Before bringing home your newborn, you'll need a properly-installed car seat in your vehicle. Save time and money by purchasing a car seat and stroller system in one.
A good car seat and stroller system will make travel convenient and simple. That way, you'll feel ready for travel with baby. Whether a trip to the store or your first follow-up visit with the pediatrician, you'll have plenty of reasons to get moving.
6. Baby Sling or Carrier
Although you'll love having a baby seat and stroller system, plenty of situations arise where a carrier or baby sling makes more sense. So, once your baby proves old enough for baby-wearing, go for it.
Baby-wearing proves easier in crowded situations or where the ground is uneven or difficult to navigate with a stroller. It's also ideal when dealing with stairs.
If your baby acts fussy or doesn't want to go down for a nap, you can even carry them around in a sling or carrier to comfort and calm them. Some moms even swear by doing housework while their baby naps in a carrier.
7. Thermometer
Before you know it, your baby will run a fever. While sniffles and colds prove unavoidable, you can give yourself peace of mind by getting thermometer-ready.
After all, babies tend to run fevers at night, and you don't want to feel unprepared. A thermometer lets you know exactly what you're dealing with temperature-wise, and you can report symptoms and an accurate reading to your doctor.
8. Baby Nail Clippers
Infants have impossibly tiny nails. But they grow like crazy, and newborns often scratch themselves with them.
That said, you don't want to use adult-sized clippers to trim their nails. Instead, purchase a tiny pair specifically designed for babies.
Should you find it difficult to see their nails as you're trimming them, look for a pair with a handy magnifying glass. Even people with 20/20 vision struggle to cut those little fingernails, so give this handy invention a try.
9. A Baby Swing
The first moment you hold your baby feels magical. You never want to let them go. Your relatives probably feel the same way, and your baby will perpetually rest in somebody's arms.
In the beginning, that is…
But over time, you'll start to realize you also need to do basic things like go to the bathroom or brush your teeth. You may even want to go crazy and take a shower. (Trust us, you'll understand this better once you bring home baby.)
That's where a baby swing comes in handy.
It gives your baby a cozy place to rest when you need free hands, and no one else is around. What's more, if your baby feels comforted by the swing, it may help them take naps or relax before bedtime.
Must-Haves for New Moms
When it comes to must-haves for new moms, there are definitely a few pieces of equipment that'll prove priceless once you bring baby home.
From organic diapers and spit-up cloths to breastfeeding supplies and thermometers, these supplies won't break your bank account. But they'll make new motherhood less stressful and more fun.
Interested in more life hacks to help you and your family lead your best lives debt-free? Contact us today for more ways to get ahead in parenting and in life.