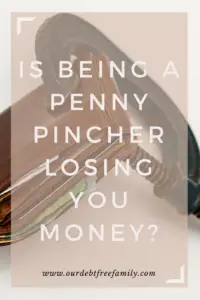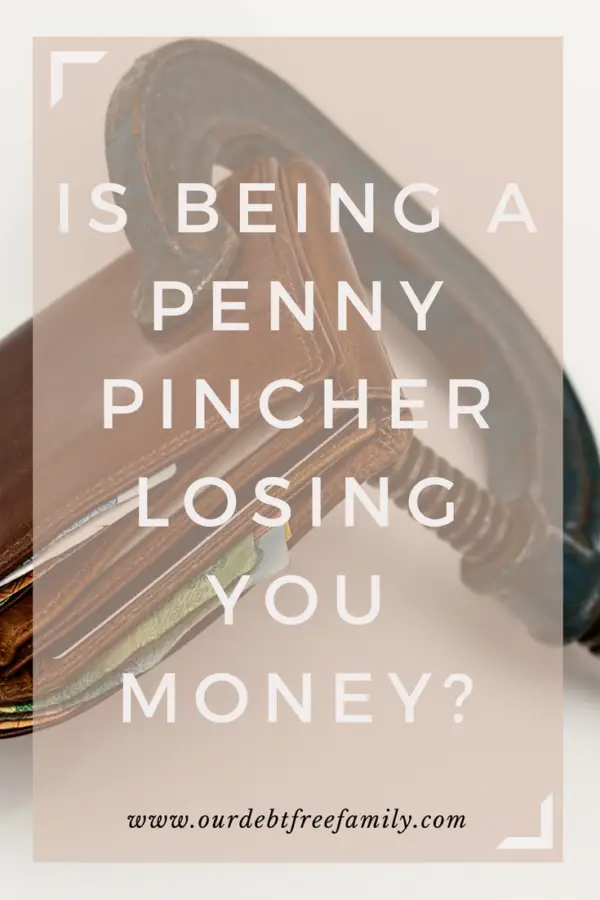 We all know at least one person that takes being "a penny pincher" to a whole new level. The ones that buy the cheapest toilet paper and pull the 2 sheets apart to make 2 rolls or the one that buys paper plates and tries to wash them.
I would definitely classify myself as being a penny pincher, but hopefully not to the extreme stated above! (My husband might have a different opinion of this!)  From my experience, I've noticed that when one becomes too much of "a penny pincher," it actually hurts your bottom line more than helps it. Here are some ways.
Not giving yourself spending money/allowance. Many experts suggest that you give yourself some type of spending money or allowance in your budget. Even if you are living pay check to pay check. When times are tough and your budget is tight you might not see how you can spare a few extra bucks for yourself and your spouse. But if you don't set aside these funds it can lead to frustration and one might have a higher chance to impulsively purchase something out of sheer frustration. Listen, I'm as strict as they come, but if you don't set aside money for yourself and your spouse every month it can lead to unnecessary arguments in the future as well… If your husband wants to save his $40 he gets a month until he has enough to purchase a new gadget or you can even save your spending money to purchase that new purse.
Clothing/Shoes I'm all about saving a buck, especially on my kids' clothes. Because all my kids are still really small and don't really have a preference on clothing, it's hard for me to justify spend a ton of money on what they wear. Something I normally buy from Walmart is their pajamas. The price point I normally purchase them is between $5 to $8 per pair. I've noticed that because I've been washing them so frequently they fade quicker and the material stretches out. Last year I caught a sale and purchased pj's for the two oldest kids. The sale consisted of a set – 2 pairs of Carter's brand pj's for $15. I noticed the difference in the material and I absolutely love this brand now. After my oldest daughter outgrew hers I was able to sell them at our garage sale. Sometimes it's worth to spend extra money on name brand clothes or shoes. By purchasing the cheaper brand you might end spending more money in replacements.
Clipping Coupons My grandma was a devout coupon clipper and always brought her coupons every time we went to the store. Since I always accompanied her I fell in love with the rush of saving money with coupons. But when you use coupons be careful not to end up spending more money than you actually would. If the cereal you normally buy is $2.50 and you have a coupon for a different cereal, do the math. Don't buy the more expensive cereal at 3.98 with a $0.50 coupon. Another trap you don't want to fall into is purchasing items you don't need or normally buy. A great example of this are the coupons for air freshener plugins. Any money spent on items you don't necessarily need takes money from your bottom line.
Remember that being on a budget changes from month to month. We have to be smart with the money we earn. Sometimes saving a buck or two on this month's budget might have a negative effect on a budget in the future.
What about you? Do you have any specific examples of things that can hurt your bottom line when trying to save money?

Team Our Debt Free Family is the administrative WordPress user account for Ourdebtfreefamily.com. Our Debt Free Family is a premium classic personal finance blog. Our mission is to inform, educate and help you get out of debt.