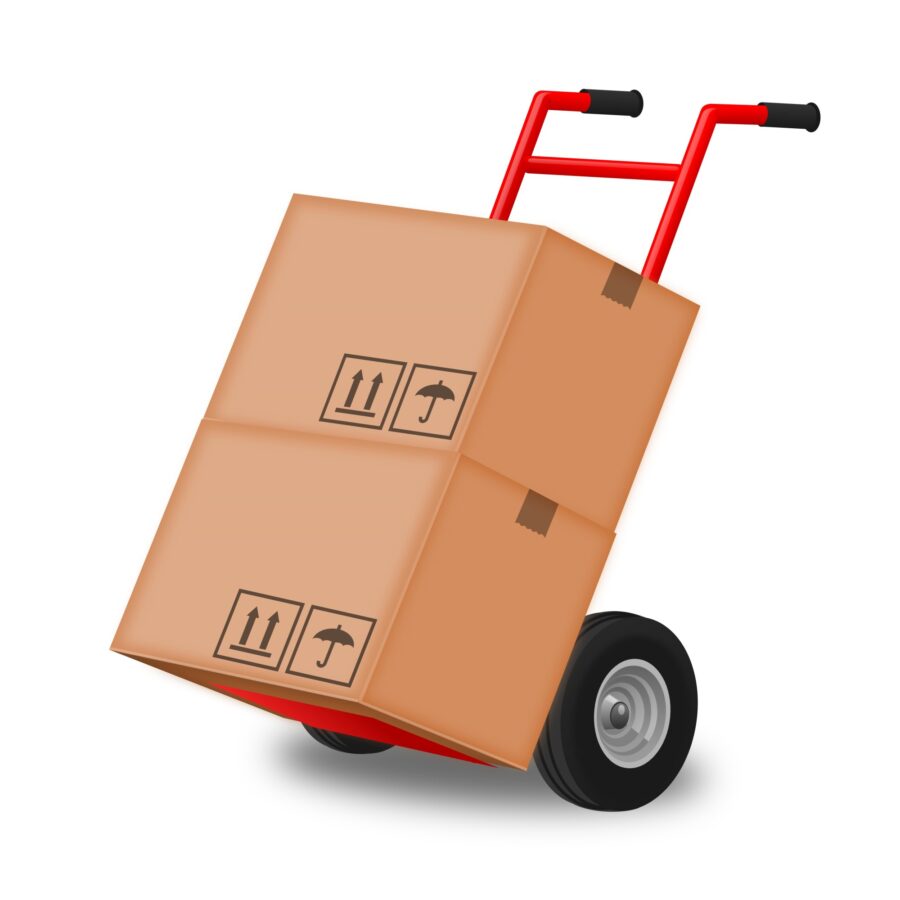 Congratulations on the new job offer! But is it worth it?
We understand that's not necessarily the question you want to hear, especially when you're too busy feeling great about your new job.
However, you always need to keep relocation costs in mind before screaming "YES" to that lucrative job offer you just received.
We're here to tell you about all those hidden relocation costs, so keep reading.
1. Relocation Costs
By that, we mean the actual costs of moving from one area to another. In another day and age, companies used to pay for new hires to relocate.
If your new potential company is one of those diamonds, you can skip this part. However, if it's one of the many companies that don't cover your relocation costs, then here's what you'll deal with.
First, you need to take a close look at your current living situation and your personal life.
If you're single and/or living in a month-to-month leased apartment, then packing up and moving will most likely not be a nightmare-inducing thought.
Or, if you're moving back to your hometown or a city where you have connections (like friends or family), that will help lessen the stress and the monetary strain.
On the other hand, if you're moving across the country to a new state with a spouse, kids, pets, and your father's extensive baseball cards collection, then things are going to cost you more than you probably think.
In addition, if you're moving from a small town with a lower cost of living to a big city with a higher cost of living, then it's going to hit your wallet. Check out this blog to see what COLA means and if your employer can provide one.
2. Industry Training
There are some industries that require a training period of the 'uncompensated' type.
Usually, in the tech or the healthcare fields, you'll be required to go through training for a specific period of time.
Traditionally, your employer will be the one paying for the training, but the time spent on these courses will take away from the time you can spend working for pay.
So make sure to check if you have training and whether you can be compensated for said training.
3. The Commute Lottery
If you are one of those lucky few who won the commute lottery by having a shorter commute for your new job than your old one, congratulations!
However, if you happened to relocate far from your new job location, then there are increased costs that you'll need to keep an eye on.
Fuel and Parking
If you have a car, then you'll have to calculate the cost of fuel and the wear and tear on your car.
In addition, you have to check whether your employer covers your monthly parking costs or if you'll have to pay for it.
Add to those costs the time you spend commuting every day. Will you be getting stuck in rush hour traffic on your way in and out of work or will you be avoiding them?
Time is a precious commodity, so it's a problem if you're losing too much of it on your commute.
Transportation Fares
If you're going the transportation route, it might cost more than you think to pay for rides on a monthly basis, so make sure you check out the transportation costs in the new city.
Child Care/Pet Care/Care in General
If you have kids and/or pets, you'll need to consider the costs of arranging a form of care.
That'll apply if your work and commute take too much time or if it'll make your arrival time later than what you and your kids and/or pets are used to.
The Food Situation
There is nothing worse than coming back from work dead on your feet, then have to deal with the responsibility of preparing food for your spouse, kids, pets, and your grumbling stomach.
Unfortunately, the natural inclination to reach for your phone and pay for the food to be someone else's responsibility will start eating away at your wallet.
4. Health Insurance
Yes, you'll have to take a look at the boring fine print of your new employer's health insurance packages.
If your premiums or deductibles are higher than what you're currently paying, then you'll have to deal with the added cost.
Moreover, you'll have to check if your tried-and-true medical provider is covered under the new health insurance.
5. Not-So-Glamorous Travel Costs
If you have a job that requires a lot of travel, then you'll have to figure out how your employer processes your travel costs, your per diem, and the reimbursement protocol.
And of course, if that new job has a higher percentage of travel than your current job, then you'll have to recalculate the cost of house sitting and pet sitting.
6. Benefits Reduction
Another thing to keep in mind is your benefits now versus your future benefits. Does your new employer offer a 401(k) with matching? How about a vacation package?
After surveying and comparing both packages, see if your new one is worth less than your current package. If it is, that's another cost to tally.
7. Your Spouse's Salary
It's always essential to think of yourself and your spouse as a unit, especially when you're planning such a big move.
If your spouse works from home or has flexibility in their income, then that'll make things easier.
However, if they have a more common nine-to-five job, and will have to quit or look for another job, then you have to operate with the loss of the income they bring to the household.
8. The Emotional Cost
It's all fun and games until you consider the emotional turmoil you'll be unintentionally inflicting on your family.
Even if your spouse's source of income isn't touched, you have to keep in mind that they'll be leaving their comfort zone, their friends and life behind just for you.
If you have kids, you'll have to deal with the fact that they'll be leaving their friends behind. All of that emotional cost is usually overlooked.
9. Networking All over Again
Oh yes, if you've thought you're done with networking after establishing great relationships in your job, you'd be wrong.
Because you'll have to do it all over again for this new job. It's double jeopardy if you're an introvert or simply dislike social interactions in networking events.
10. Getting a New Work Wardrobe
If your new job has a bit of a position jump, then you'll need to dress according to the new work's culture and expectations.
For example, if you are used to the Californian version of business formal, you're in for a rude awakening once you get to New York. No jeans are allowed there.
Feeling More Informed?
We hope that you're now better informed about all those pesky hidden relocation costs that usually aren't discussed.
Still going to take the new job? Great! Then make sure you check out our free financial plan checklist and keep our toolkit handy to prepare you for the move.