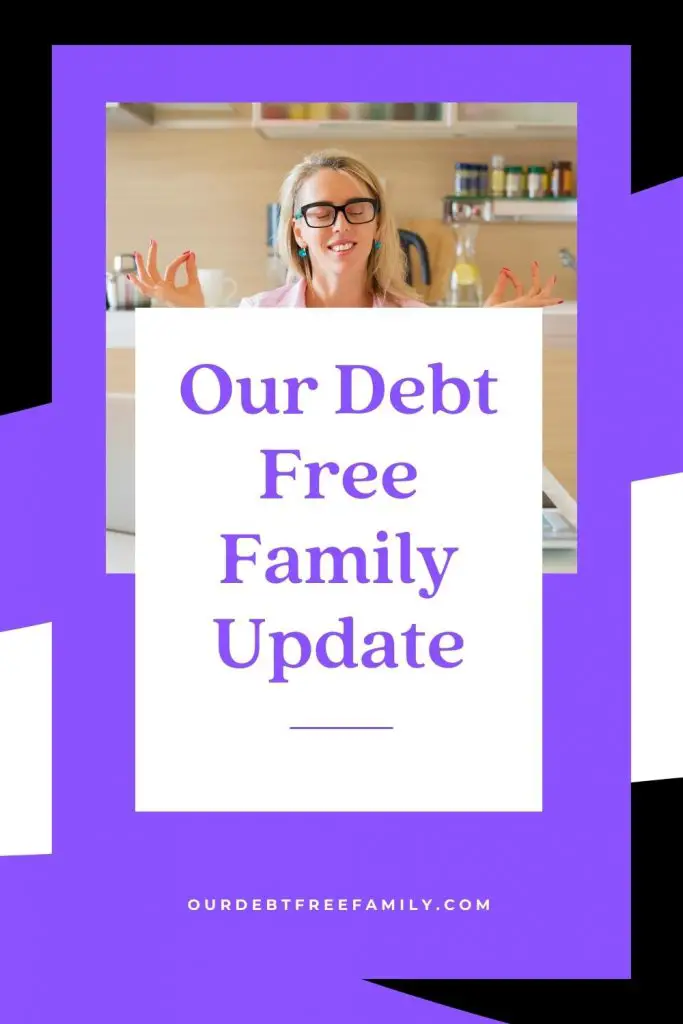 We have less than two weeks before our baby arrives and things are falling into place. As mentioned in some of our recent posts, the main focus for us has been saving and preparing for the new arrival. That doesn't mean we've stopped paying off debt by any means, but it hasn't been a hyper-focus of ours in a few months. We are preparing to shift our focus back to paying off debt. Before we do, here's a quick snapshot of where we stand.
Where We Stand
This year has brought some MAJOR changes for our family. First, my husband started pursuing a new career. He is freelance writing for several websites and is doing a phenomenal job!  He has quickly caught up to my salary with what he is able to produce each month with his writing, which is fantastic. This takes a lot of the financial burden off of us and will make it easier to pay off debts and reach our goals.
Speaking of debts, it has been a while since I provided a numbers update. Here's where we stand:
Credit cards: $451 – This will be paid off in full soon.
Collections: $1,213 – We are working on getting these removed.
Car loans: $16,398
Student loans: $24,185
We are continuing to take the federal student loan payment break during this time. Once payments resume, we will attempt to tackle that debt in a similar way that we plan to pay off the car (see below).
Plans for the Coming Months
There are some things changing in our finances over the next few months. Of course, we are having a baby. So, household expenses may be a bit higher than they have in the past. Additionally, we will need to add our little one to the health insurance. We are also looking into purchasing life insurance just in case something was to happen to one of us.
On top of those additional expenses, our rent is also going up by $110 per month. This is to renew it another year. If we were to renew for two years, it would go up another $140. Neither of us wanted to make a two-year commitment to renting here, so we are going with the one-year renewal. So, our rent is going from $1,495 to $1,605 (plus the $25 pet rent). Hopefully, within a year, we will have some savings and enough debt paid down to look at buying a home.
Our car payment is another big monthly expense we are hoping to trim down. The car still has under 75,000 miles and we will drive it for several years. However, the $488 monthly payment can be crippling. So, we are hoping that my hubby's additional income will help us pay it off sooner. We hope to double the monthly payment and get it paid off within the next year or so.
Outside of that, we are going to continue trucking along our financial journey with our new baby. We can't wait to keep you updated on our progress!
Read More