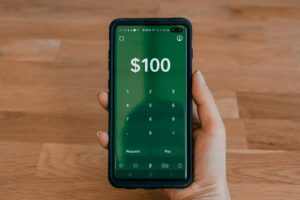 Uncover the Truth: Is the Cash App Glitch Legit?
There has been many glitches in Cash App's system that has been exposed, raising concerns about the safety of users' personal information, money, and transactions. So much so that Cash App has a Bug Bounty Program which provide cash awards for brining certain vulnerabilities to their attention. From understanding how glitches occur to learning about the potential risks and the steps you can take to protect yourself, we've got you covered.
Whether you're a frequent user or just considering signing up for Cash App, this information is crucial for anyone who values their financial security and want to know if free money Cash App glitches seen on Reddit and other platforms are real or fake.
What is a Glitch?
A glitch can be defined as a temporary malfunction or some form of irregular behavior which leads to a device or program not operating as intended. They are usually self-correcting and can often be rectified using a simple system reset. Some glitches are more serious and may be as a result of a bigger issue which will cause the glitch to repeat itself until the issue casing the glitch is fixed.
Common types of Cash App glitches and their consequences
Cash App has faced various glitches in the past, each with its own set of consequences for users.
In June 2023, there was widespread reports of a duplicate charge glitch which caused users to be charged twice for the same transaction. Cash App responded publicly and stated that impacted users will be notified and refunded
One common type of glitch that users have reported is the failure of transactions to go through properly. In some cases, users have experienced delayed or failed payments, causing frustration and inconvenience.
Another glitch involves incorrect balance displays, where users notice discrepancies between their actual balance and what is shown in the app. This can lead to more confusion and uncertainty about the accuracy of their account information.
Account hacking has been a concern for some Cash App users. Although not always caused by a glitch, hackers have taken advantage of vulnerabilities to gain unauthorized access to users' accounts. It is essential for Cash App users to be aware of these potential glitches and their consequences in order to take appropriate precautions.
Cashapp Bitcoin Glitch
Glitches can occur in cryptocurrency due to the inherent complexity of the software and hardware. Human mistakes, system updates, external factors, and errors during file transfer can all contribute. Even with rigorous testing, unforeseen interactions and vulnerabilities can arise.
Each Cash App bitcoin transaction is recorded on a public ledger, the blockchain. While general wallet addresses don't directly reveal user identities, analysis and batch reports can easily trace transactions back to individuals. The point is that you're conducting bitcoin transactions through Cash App, and with your personal information directly linked to your bitcoin address. You will more than likely find yourself in debt once Cash App identifies an unauthorized or erroneous deposit on your account.
There have been numerous reports such as this recent September 2023 case where a user spent funds that showed up in their account after a Cash App Glitch and to their surprise later had the funds removed by Square and left the account in a negative balance status.

Are Cash App Glitches for free money real?
Short answer, yes! Of course they are real, but don't get too excited. It is quite possible that you may one day open your Cash App account to find that you have a greater than expected balance due to a glitch in the software. Computer programs glitch and can lead to unpredictable behavior. That behavior may be favorable in some cases. However, Cash App is a relatively app to use.  Here are 6 steps to keep your Cash App account secure.
If a Cash App glitch left you richer, the last thing you should do is think that money belongs to you, or try to spend it. Do not make an attempt to repeat the steps to creating a untraceable free money Cash App glitch. Sadly, there is no such thing. There have been many cases where glitches in banking systems led to increased balances in some accounts. They usually end with the bank recovering those funds.
Do not waste your time with TikTok videos or websites promising Cash App free money glitch tutorials. They may claim to have a legit Cash App glitch to make money out of thin air but these outlets are often seeking to collect your personal information and in some cases look for vulnerabilities which may lead to them hacking your very own Cash App account. The claims are simply too good to be true.
If you knew of a Cash App vulnerability or glitch that would allow you to make money, would it be smart to publicly advertise this process? If the claims were true, Block Inc, formerly known as Square Inc, and Cash App would quickly shut it down and may even seek legal action.
Consider other means of income if you're looking to make extra money. There are a large number of side hustle opportunities out there. For examples, you can get paid to write articles and blog posts or even testing apps and writing reviews.
How to identify if you have been affected by a Cash App Glitch
Trying to figure out if  you have been affected by a Cash App glitch can be challenging, as not all glitches are noticeable. However, there are some signs which may indicate that there is a problem with your account.
If you notice discrepancies in your account balance, it is important to investigate further. Keep an  eye on your transactions and verify accuracy. If you come across any suspicious transactions, it could be a sign of a glitch or security breach.
Another red flag to watch out for is an inability to complete transactions or delayed payments. If you encounter any issues while sending or receiving money through Cash App, it is worth considering the possibility of a glitch in the system.
If you receive any unusual notifications or emails from Cash App, especially those requesting sensitive information or account verification, proceed with caution. Legitimate communication from Cash App will never ask for your personal information or login credentials.
If you experience any of these signs or suspect that you have been affected by a Cash App glitch, it is crucial to take immediate action to protect your money and personal information.

How to Make Money on Cash App in 2023
The only legit way to make money on Cash App in 2023 is by inviting others using your Cash App referral code.
You and your friends can both get bonuses when they use your Cash App referral code to sign up to Cash App.
Your friend must sign up and link a debit card or order a physical Cash Card.
Next, send $5 within 14 days of using the referral code.
The Bottom Line
By understanding the nature of Cash App glitches, identifying signs of a problem, and implementing security measures, you can significantly reduce the chances of falling victim to a glitch or unauthorized access.
If it sounds too good to be true and its public information, then it is in fact too good to be true.
Remember to report any glitches or suspicious activity to Cash App's customer support and consider diversifying your payment methods across secure platforms. Stay informed about Cash App's efforts to improve security and be proactive in maintaining your financial safety.

Read More: