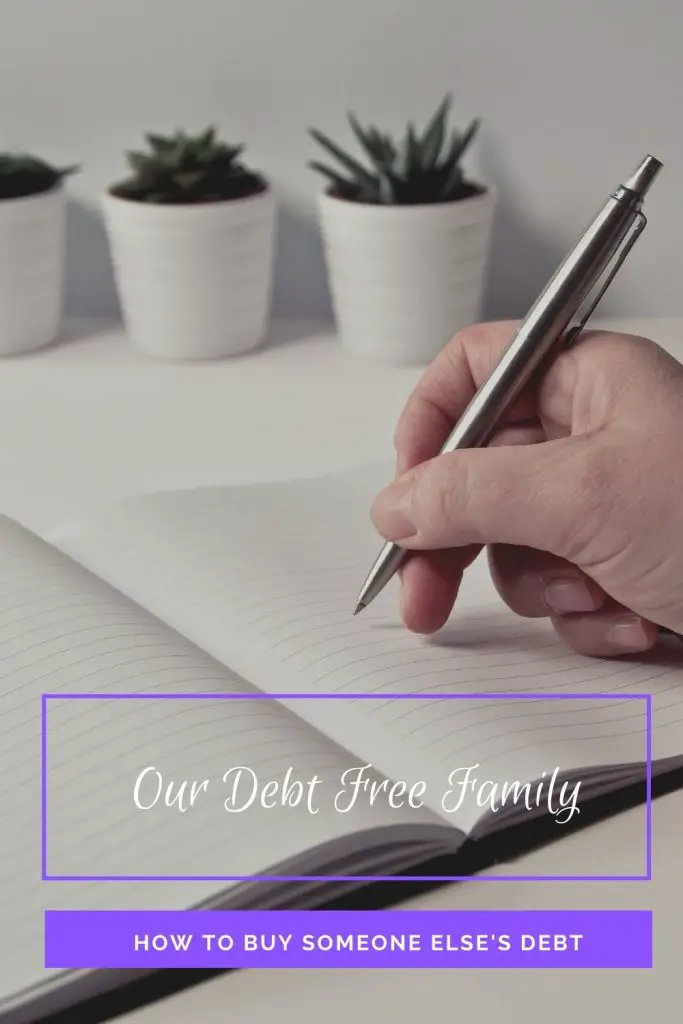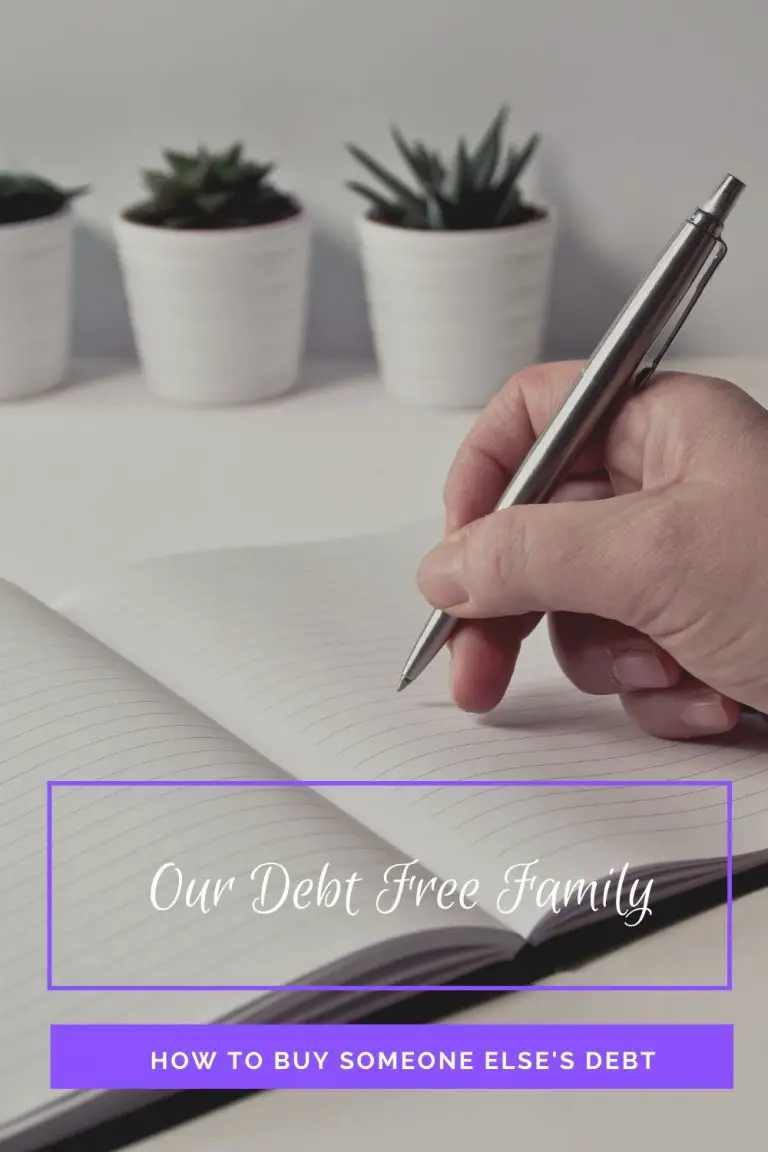 Becoming debt-free is usually the goal of most people visiting Our Debt Free Family. However, there are circumstances where you may need to know how to buy someone else's debt. For instance, if a loved one fell on hard times and you wanted to help them get out of debt, you'll need to know the steps to take to help them.
Why Would You Buy Debt?
The why behind buying someone else's debt can be difficult. Sometimes people buy debt from others to make money. Lenders can earn money through interest on debts they pay for others. For example, if you purchase someone's debt as a lender, they will be paying you the money back with interest. This can be risky though, especially if you don't know the individual.
Another reason you may buy someone else's debt is that they are someone you care for and they need help. Many people do this for people in their family, especially children or elderly parents. No one wants to watch their loved ones drown in debt. In this case, you can purchase their debt, or pay it off, but there may be no way to hold them accountable for paying you back (if desired).
How to Buy Someone Else's Debt
You can take responsibility for someone else's debt through a variety of different channels. Depending on the type of debt involved, buying someone's debt can be extremely easy.
Debts can be paid by pulling out a new loan and co-sign on it. To do this, you'll just need to provide the information you would normally provide for a loan or credit card application. Then simply sign the loan or credit card agreement to "buy" the debt.
You can also use a credit card to pay off someone else's debt. If you have good credit and can get a good interest rate, transfer the debt to your card to pay off.
Determine if the debt is old or new. Older debts may need you to be added to the account as a guarantor. Once you are added to the account, you can "buy" or pay off the person's debts. To do this, you will need to contact the creditor directly.
For accounts in collections, you will need to contact the collection agency directly. You won't be able to be added to the account but you will be able to make payment arrangements with the agency over the phone to pay the debt off.
Things to Consider Before Buying Someone Else's Debt
Before you jump into buying someone else's debt, there are a number of things to consider. Don't forget that co-signing for someone's ability to pay makes you responsible for paying when they cannot. This means that if your personal finances change you will still be held accountable for the debt you bought.
It is also important to remember helping others better their finances is best done through teaching and support. Simply buying someone's debt helps them with their finances immediately but not in the long-run. Instead, consider helping them pay off their own debts and learn good saving habits.
READ MORE: