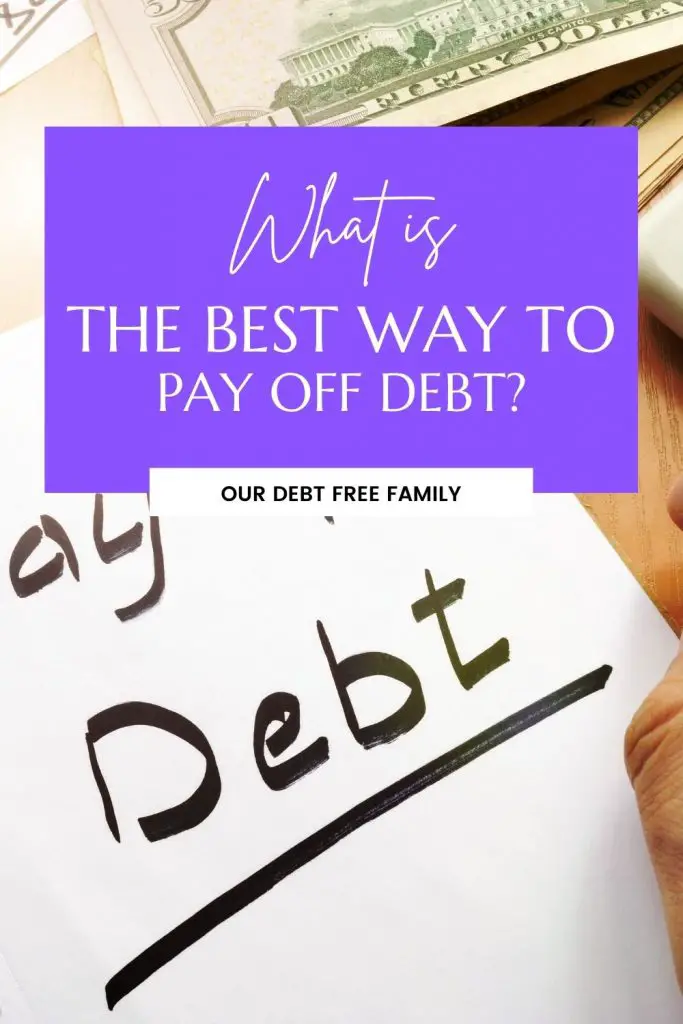 When it comes to paying off debt there are a lot of people that insist one method is better than another. Some people focus on the debt snowball or avalanche method. Others tend to have more success with consolidating. Is there a "best way to pay off debt?"
Personal Finance is Personal
In short, no. There are methods that many people have found to be successful for them in their own personal debt freedom journies. At the end of the day, personal finance is personal. You have to find what will work for you and improve your financial situation. Not everyone will be motivated by paying things off slowly, so the avalanche method may be best. Others need to lower their immediate monthly payments to improve their quality of life. For them, consolidating may make the most sense.
The key to figuring out the best way to pay off debt for you will be addressing your current needs and identifying a method that will meet those needs. You won't have success if you simply follow someone else's plan. There is a need to alter different methods to fit your family's needs.
What is the Best Way to Pay Off Debt?
As mentioned above, there is no "one size fits all" to paying off debt. However, there are some tried-and-true methods that have seemed to work for a lot of people. Of course, you'll need to tweak each of them to cater to your specific needs, but here are some of the best debt payoff methods.
Consolidation: This involves taking out a larger loan and consolidating all of your debts into fewer payments. For instance, we would take out a $40,000 loan and pay off our car, student loans, and other small debt. Then we would have one monthly payment on the $40K loan. This can free up money month-to-month to make your immediate financial situation a bit easier.
Dave Ramsey: Dave Ramsey's method of paying off debt is fairly rigid but it has worked for a lot of people. You need to be extremely strict and focus all of your finances on paying off debt. Once that is complete, you have more money freed up to do the things you want. For some individuals, this is great, but it is difficult. You have to go without a lot of things to make debt payoff your #1 priority without putting money towards anything else.
Debt snowball: The debt snowball is one of the more popular methods. This method focuses on paying off specific debts all at once, usually in numerical order (by the amount owed or interest). When you use the debt snowball method, you'll pay off your smallest debt first and then climb up to paying your largest debt off, while maintaining minimum payments on your other accounts.
Debt avalanche: Similar to the debt snowball, the debt avalanche takes large sums of money you receive and puts it towards paying off your debt. So, if you get a work bonus, it would go towards paying off one of your accounts. Any windfall you get would go towards one of your debts.
Settlement: Sometimes, the best way to pay off debt is to go through a settlement company. If your debts are too overwhelming or you simply can make the minimum payment, communicating with the company is your best option. You won't hurt your credit as much and the account will be taken off your plate.
Before you choose what the best way to pay off debt will be for your family be sure you consider your budget, needs, and savings. Again, personal finance is personal so treat your debt payoff plan that way too!
Read More