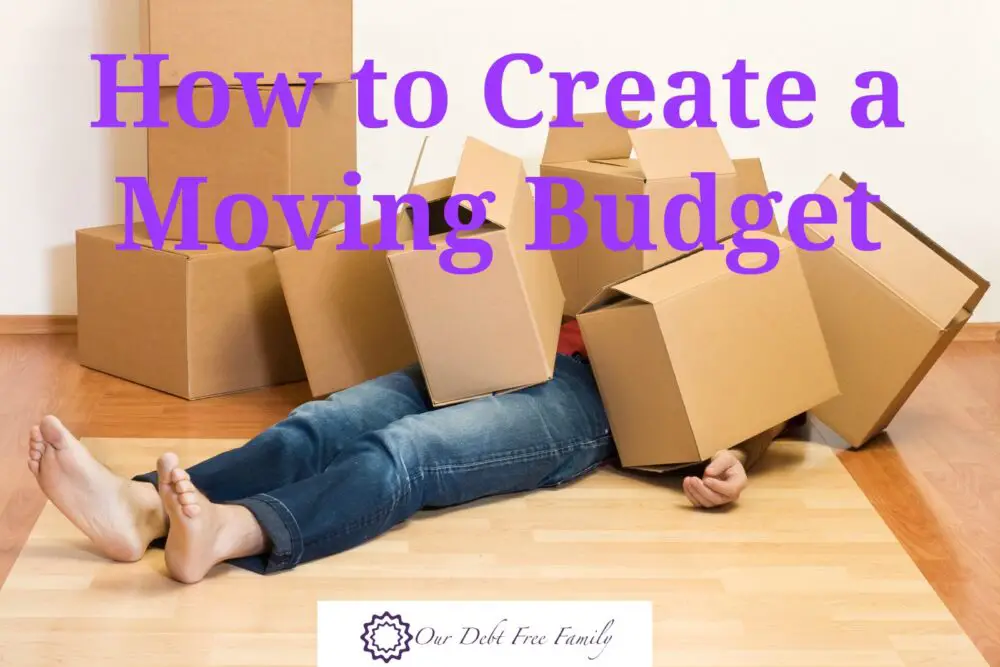 The average American moves about 12 times in their life and, if you're like me, you hate it! Last year I've had to move four (yes, four) times and it has been a trying experience.
From the heavy lifting that is involved in loading up moving trucks to the sheer financial cost of it all, moving can be a real drag. You should be able to take the time and enjoy your new place, right? That got me thinking… What if there was a go-to moving budget to reference before you decided to pack up and leave? You'd have one less thing to worry about during the move and you'll be able to keep your finances on track.
How to Prepare a Moving Budget
First, you should create a moving budget spreadsheet for yourself.  You'll want to organize the spreadsheet the way you see fit. I started with labels across the top beginning with bill/item on the far left, estimated cost and maximum cost.
Next you'll need to break down the bills, moving material and other items you'll need. Many people don't think about the little things you'll need once you move again. Here was my list:
Application and administrative fees if you are renting ($50 per application for each person over 18 and up to $200 admin fee at most apartments)

If you aren't renting you will need to plan for down payments, realtor fees, etc.

Deposits

Apartment deposits can vary based on the development and your credit score. Deposits can range from $0 to first and last month's rent.
You'll also need to budget for deposits on certain utilities if you do not already have accounts open or that are not included in your monthly payments. (I paid $200 to have electric turned on, $50 for gas and $20 for water.)
If you have a pet and plan to move them as well you will also want to plan for a pet deposit and pet fees. Some apartment complexes charge up to $500 deposit as well as a monthly fee and restrict breeds that are permitted on the property.

Household Items

When you move you'll want a new shower curtain, which you can get fairly cheap (under $20).
You may also want new trash cans. Most people don't move with their trash or trash cans. Depending on your preferences, this could cost $30+.
Toiletries don't often get moved with their owners. You'll want to get all new body washes, shampoos, etc. Depending on the size of your family, this could be extremely costly.
New food to stock the new fridge. Most people also don't move any food with them. You'll want to budget having to buy all those kitchen staples (spices, etc) again. This could double your first week's grocery budget.
Any other supplies that are needed. (I started out completely fresh after my move two weeks ago and will slowly build my apartment one piece at a time.)

Moving Truck

Get a quote for a moving truck but be sure to have at least twice that much set aside. Most Uhauls and other moving truck services charge a flat fee PLUS mileage. (I ended up paying about $88 for a Uhaul for six hours.)

Moving Help

You'll also want to be sure to include moving help in your moving budget. Maybe you have friends that will be willing to help for free (or cheap). That's usually the best way to go, however, if you'd rather hire a mover you'll need to make calls, price compare in your area and budget that in as well too.
There's no doubt that moving can be extremely stressful (for me anyway) but if you are able to plan far enough ahead and write out a solid moving budget you'll have one less thing to worry about!