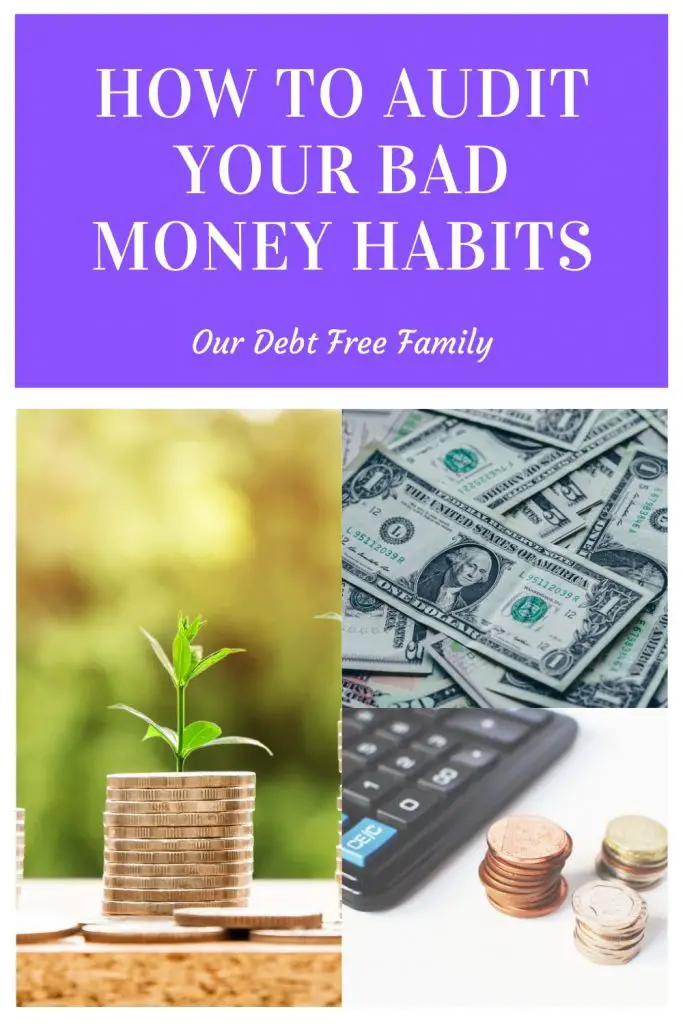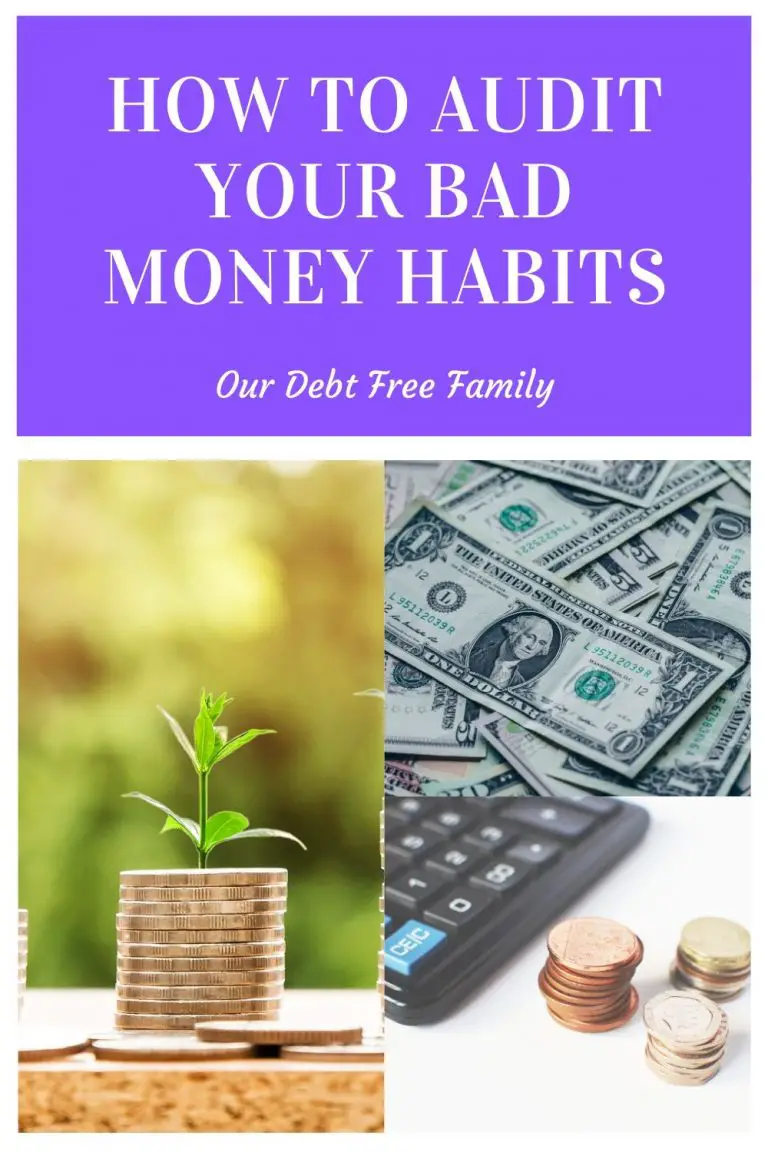 We don't have any huge debt freedom progress to share this month, and we probably won't make more than the minimum payments for a while due to COVID-related money struggles. However, all of this has forced us to take a look at some of our bad money habits. While we have made strides towards our goal of being debt-free, we are still doing a lot of things to set us back.
How to Audit Your Money Habits
Examining your finances, or performing a financial audit, is no fun task. Unfortunately, most things with money aren't all that fun. Thankfully, there are a few things you can do to set yourself up for success and get on track to addressing your bad money habits.
First, set a time to perform the financial audit and put it on the calendar. Pick out a day and time where you truly have no other obligations so you can place your entire focus on your finances.
Be sure you are looking at all of your finances. An audit is not effective if you are only looking at bits and pieces.
Identify your money habits and trends in your finances. Then decide what habits are holding you back from your financial goals.
Reexamine your expenses and see if there are any things you can cut from your budget. You may find you are overspending on items and services you don't even use anymore.
Come up with a plan for improving your financial situation and cutting those bad habits.
Our Bad Habits
So, we did that and WOW. I thought we were basically financially responsible, but after taking a closer look at our finances there were a lot of things that surprised me.
For instance, we spend about $100 per week on groceries. That only includes the big weekly shopping trip though. After taking a closer look, we stop at the store multiple times throughout the week and may even eat out, pumping that number up closer to $200 a week. For two people, that is INSANE.
Amazon also gets way too much of our money. Not only are we paying them for multiple subscription services, but we also order just about every little thing we might need from there. Sometimes we are even buying stuff we don't even need simply because we are on the site looking at other things (ugh).
What Next
Once we sat down and talked about these things, we were both stunned by the fact that we were actually spending that much without knowing it. We've decided to move forward with a bit more strict budget and much less Amazon (and food).
Our first step is going to be clipping any unnecessary or unused subscription services through Amazon. To fix our food issue, we are considering looking into some food subscription services to help encourage us to eat food from home rather than eating out.
These will be the next steps for our family, but deciding what bad money habits you want to ditch will likely look very different. Remember, at the end of the day, a financial audit is only part of managing your finances. You also need a budget and a clear financial plan in place to reach your goals.
Read More