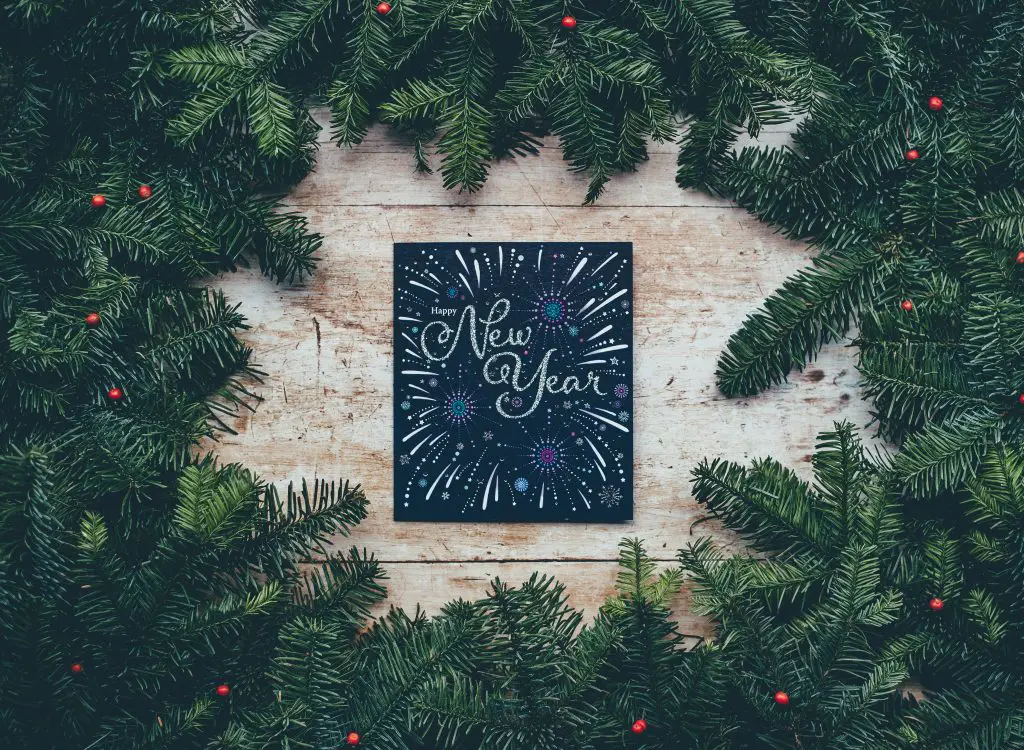 Christmas was extremely successful in our home this year. We managed to keep everything low-cost where presents were concerned. However, many of them haven't gotten in the mail for our relatives out of town (whoops). Christmas Day we went to the dog park with our baby (Enzo) and made homemade lo mein instead of ordering takeout Chinese. We ended the holiday looking forward to creating a vision board for 2019 and setting some New Year's resolutions.
Setting Family New Year's Resolutions
My other half and I have a lot of goals for 2019. This year will be our first year creating a Vision Board together. It will include financial goals, of course, and personal goals for us both. On the personal side of things, we would both like to get married next year. I would also like to train for and run a 5K and lose the last 40 pounds I have to reach my weight goal.
Financially, we both have the same long-term goal: be debt-free. However, to hone in on what we need to do in 2019, we've made a list of our debts and plan to snowball it starting January 1. Here's what we've discussed so far…
Pay off "small" debts by March. The other half's car will be paid off by March. We will also have our credit cards paid off by then and a small medical bill ($242). Having these things paid off in full will leave us room to pay off other debts, including new tax debt.
Focus on tax debt while making minimum payments on other accounts. We owe a little over $9,000 and have established a payment plan with the IRS. With my other half out of work last year, we weren't able to put taxes aside as we normally do. After we pay down the smaller accounts, we will use all of our extra cash to pay this off. Once it is paid we are also going to begin putting big chunks of cash aside for future tax bills.
After tax debts are paid, we will be making extra payments on remaining accounts. Once the IRS is paid, we will start throwing extra cash at the remaining accounts. We will still have our Conn's bill (about $2,000 remaining), student loan ($22K), car loan ($20K), and the tool bill ($10K).
Creating a Vision
New Year's resolutions are overrated for the most part. Many people abandon them by the end of March. For us, creating a Vision Board is more important than resolving to change in the new year. Instead, we are focused on large goals we'd like to reach by the end of the year. Each of the steps above will be part of reaching that vision and creating a life we want to live.
What about you? What are your New Year's resolutions? Do you create a Vision Board?
Read More