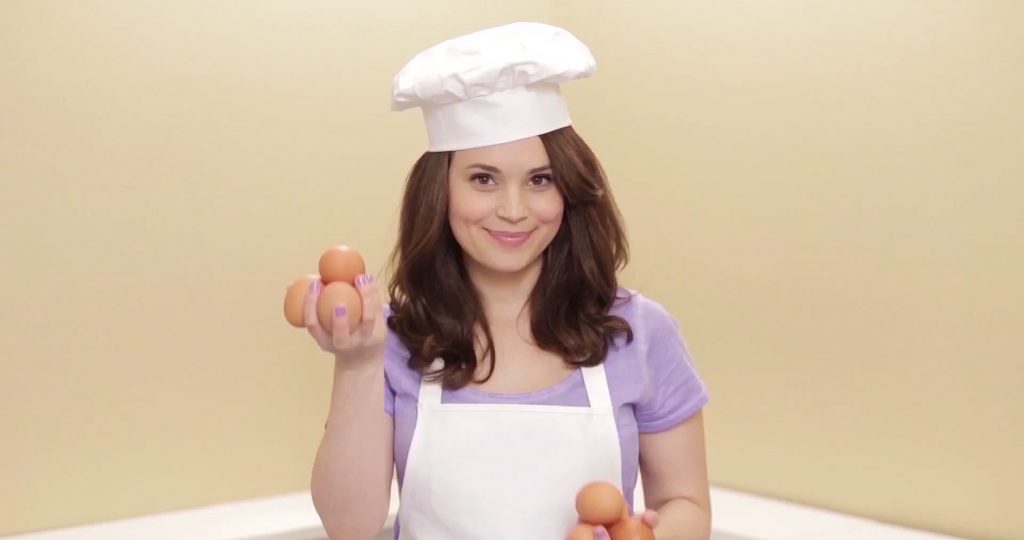 Rosanna Pansino's Net Worth: Unveiling the Wealth of a YouTube Baking Sensation
From her humble beginnings as a self-taught baker to becoming a household name in the world of digital media, Rosanna Pansino's journey is nothing short of inspiring. While she may be best known for her successful YouTube channel, Nerdy Nummies, Pansino's accomplishments extend far beyond the kitchen.
Rosanna Pansino Growing Up
Rosanna Pansino was born in Seattle Washington on June 8, 1985. Her name "Rosanna" translate to "Rose of Grace" in Italian, and she is of Italian, Irish, German, and Croatian heritage. As a child, she always had an interest in the culinary arts and specifically banking, often helping her grandmother in the kitchen. Although she never had formal training , Rosanna's passion for baking continued to grow as she got older. After high school, she then move to Los Angeles to pursue a career in the entertainment industry.
Rosanna worked as an actress and appeared in several commercials and TV shows. She still enjoyed baking and would experiment with different recipes in her spare time and share them with her friends and family while in LA. But little did she know that her passion would make her a multi-millionaire and one of the highest earning Youtube content creators today.
Youtube Channel & Nerdy Nummies
To share her love for baking with the world while adding a twist, Rosanna launched "Nerdy Nummies," a channel dedicated to creating delicious treats inspired by anime characters, video games, and other pop culture references.
She launched "Nerdy Nummies" in 2010 at age 25 after being persuaded by a few of her Youtube celeb friends and her grandmother. But it wasn't all smooth sailing. She was given an ultimatum by her agent; acting or Youtube. She went with the latter and the rest is record breaking history.
Her channel now consist of over 1200 videos, 4.2 billion views, and 14 million subscribers.
What is Rosanna Pansino's Net Worth?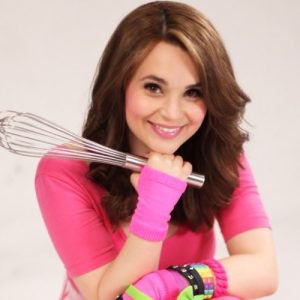 You may be wondering how much does Rosanna Pansino make.
As of 2023, her estimated net worth is $20 million. This impressive figure is a testament to Pansino's entrepreneurial spirit and business acumen.
Pansino's net worth and salary is a result of various income streams. Her YouTube channel alone generates over $5 million per year through ads, sponsorships, and merchandise sales. Additionally, Pansino has authored several best-selling cookbooks, further boosting her income. She has also collaborated with major brands, creating custom recipes and promotional content that aligns with the Rosanna Pansino.
But Pansino's success is not solely measured by her financial achievements. She won the Shorty Award for Best Foodie in 2013, Kikkoman Breakout Foodies of the Year 2013, and received five Streamy Award nominations for her Nerdy Nummie content. Her "Nerdy Nummies Cookbook
" also has a 5 star rating on Amazon, a rare feat.
Diversifying The Rosanna Pansino Brand
As Pansino's popularity grew, she recognized the importance of diversifying her brand. While Nerdy Nummies remained at the core of her content, Pansino expanded her reach by creating additional series and content formats. She started incorporating challenges, collaborations with other YouTubers, and even began showcasing her everyday life through vlogs.
By diversifying her content, Pansino ensured that her audience remained engaged and interested. She recognized the importance of adapting to changing trends and evolving audience preferences. This flexibility and willingness to experiment allowed her to stay relevant in the ever-changing digital landscape.
How Tall is Rosanna Pansino?
Although she's know for her "larger than life" bubbly personality, Rosanna's height is 4′ 10″ (1.47 m).
How Old Is Rosanna Pansino?
Rosanna Pansino was born on June 8, 1985. As of  September 2023, she is 38 years old.
Is Rosanna Pansino Married?
No. However, she is in a long term committed relationship with Mike Lamond.
Conclusion
Her recipe for financial triumph includes a perfect blend of talent, creativity, hard work. Whether you're a fan of Pansino's delightful creations, an aspiring content creator, or a budding entrepreneur, let her journey serve as a reminder that with the right ingredients, you too can create a recipe for success that's worth noticing.
Read More: