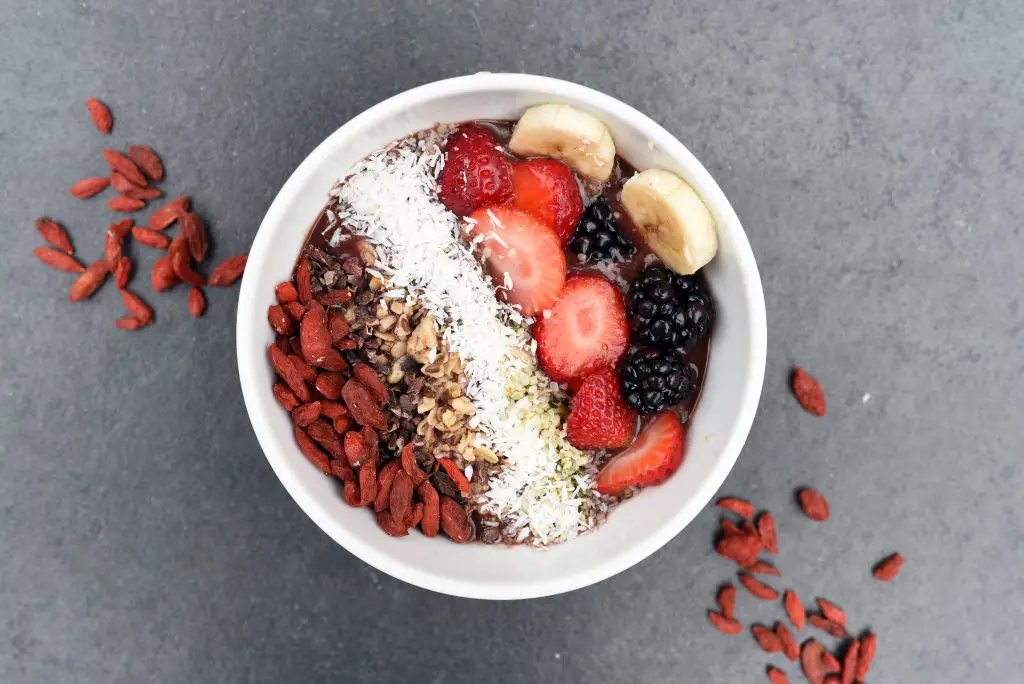 If you're a regular visitor of Our Debt Free Family, you know that I am no stranger to trying new, crazy things to save money and lose weight. What if you could do both at the same time?
Like me, millions of Americans spend quite a bit of money each year maintaining their mental health. More specifically, warding off depressive episodes. A recent study found changing your diet could help decrease your risk of depression.
That's right, not only does what you eat have a direct impact on your physical health but it can affect you mentally as well. Researchers found that people adhering to the DASH diet are less likely to develop depression. The DASH diet is heavy in fruit, veggies, and whole grains.
Depression is one of the most common mental illnesses in the United States. In fact, the health costs associated with depression cost Americans millions of dollars a year.
Save Your Life By Changing Your Diet
For many people, controlling their diet may be the secret to saving their life, especially if they are prone to depression. Depression can oftentimes lead to thoughts of suicide and feelings of complete loneliness. Not to mention, adhering to what would be considered an unhealthy diet can cause a number of other health problems too (including heart disease).
You'll save yourself a ton of stress by eating healthier, and you'll feel it in your health and your wallet.
Thing to Eat to Maintain Your Health and Finances
So, what should you be eating to maintain your mental, physical, and financial health? Here are a few of my favorite foods that are DASH Diet friendly and super cheap…
Carrots & Celery 
Carrots and celery are two of my favorite snacks. It may sound crazy but both are great dipped in peanut butter and are super cheap. Usually, you can get a bag of baby carrots for $0.99 and celery for a little over $1. So, for less than $3 I'll have healthy snacks throughout the week. It will help stabilize my mood as well as keep plaque from building up on my teeth, which helps control my dental costs.
Apples
Everyone knows the saying, "An apple a day will keep the doctor away." Working fruits into your diet will help elevate your mood. Apples are also fairly inexpensive. The national average price of apples is $1.31 per pound.
Bananas
Another great and inexpensive food to work into your diet for mental, physical, and financial health are bananas. Cost wise, they are great (about $0.44 per bunch). Bananas are also rich in potassium and can help you maintain your health.
Unsweetened Applesauce
Unsweetened applesauce is a staple in my kitchen. It is super cheap, contains only natural sugars, and is delicious! You can get a 48-ounce jar of applesauce for less than $2.
Almonds
Almonds are one of the more expensive items on this list but they won't break the bank. The Dash Diet-approved food is rich in protein and healthy fats. Compared to other types of nuts, they are also cheaper. The average national price of almonds sits around $3 per pound.
Sliced Deli Meat
Sliced deli meat is great for snacking and for meals. Places like Aldi sell pre-packaged deli meat for less than $3. Be sure to buy products lower in sodium and fat for health purposes.
Incorporating these inexpensive foods into your diet can help you in three major ways. The first is eating healthy will help you be healthy. This is a simple fact. It will also help you financially. Many people believe dieting means an expensive grocery bill, but it doesn't have to! Lastly, altering your diet can save you mental stress and potentially reduce your risk of depression.
So, why not start changing your diet today? Introduce some healthy foods into your diet and let us know how it impacts you!