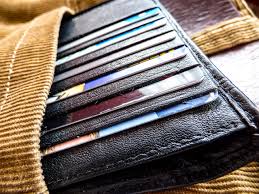 Have you thought about taking a risk to make a little money? What if that meant going into debt as well? Credit card arbitrage is something that many people have tried out but how many of them have succeeded?
What is Credit Card Arbitrage?
According to Investopedia, credit card arbitrage is, "borrowing money at a low interest rate from a credit card then investing that money at a higher interest rate to try to make a profit." Essentially, you open a credit card account in hopes of investing the money elsewhere to turn a profit.
The best time to try to pull off credit card arbitrage is during a 0% APR introductory rate. For instance, if you just opened your credit card and you have a 12 to 15 month introductory APR, you can use this time to try and make yourself some money.
Why Credit Card Arbitrage is a Bad Idea
That being said, you'll still have to make payments on your credit card every month that you are trying to turn a profit. So, if you invest the entirety of your credit card, say $1,000, you'll be paying that off while "making more" money elsewhere.
Don't forget that even though the end goal is to make money you can ruin your credit score if you don't approach this correctly. If you're unable to make at least the minimum payment every month, you'll come into late payments and fees and eventually end up losing money instead of making it.
When You Should Consider Credit Card Arbitrage
The only reason I'd personally consider credit card arbitrage is if I could pay the credit card off in full within the first month. This way, you won't have to worry about the credit card debt looming over your head. However, if you're going to pay it off within a month, why not just invest the money instead of opening a new line of credit?
Don't get me wrong – there are some successful arbitrage stories and some great tips and tricks on how to get it to work for you. There are a lot of ins and outs when it comes to credit card arbitrage so you'll want to make sure you do your research.
Also, if you aren't sure if credit card arbitrage is for you, consult with a financial advisor. They can point you in the right direction as far as what type of investment will be best for you. For me, credit card arbitrage seems too dangerous and too risky. I'd prefer to place my money into something more sound and, of course, not take on any more debt.
---
You may also enjoy reading: 
---