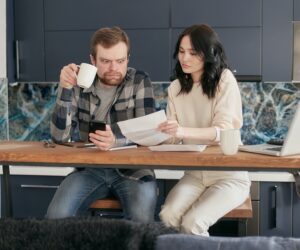 The Mid-Year Financial Checkup: Do You Need One for Your Budget?
Congratulations, you've made it to the halfway mark of 2023. From multiple claims of UFO sightings to the OceanGate tragedy being the biggest news story of the year so far, 2023 was certainly off to a wild and unpredictable start. Home prices are still through the roof, knock on hardwood, and the average cost of a new car is edging towards $50,000. We were told by the experts to expect lower interest rates and lower prices in 2023, but here we are.
Not much has changes in the overall economy, so now is the time to ensure that our budget goals are still on track considering the current financial climate. The earlier you catch areas in your budget that are primed for improvement, the better. We are now looking towards back-to-school season, Thanksgiving, and Christmas. It is likely that your carefully devised budget plan that got you through the first half of the year will not be feasible going forward. Here are 5 budget and debt reduction actions you should take to finish the year strong.
1. Celebrate Your Budget Wins
Start with these funny debt free quotes. Whether you started out with a new year's resolution or circumstances forced you into a slightly unfavorable penny-pinching situation, it is imperative that you identify, and bask in the glory of your progress. Going out less? It's a win! Stop opening those "60% Off Everything" emails from your favorite online store? Certainly a win. If you're having trouble identifying a tangible financial win, take this opportunity to pat yourself on the back for taking the first step in seeking out a better approach in managing your finances. After all, it is not about being perfect, it's about being better than you were yesterday.
2. Identify New Challenges
There are some elements in life that are just beyond our control. Monitoring your budget variations over time is as important as the execution. Recognizing and categorizing new challenges early on can prevent budget overruns and headaches from backtracking to figure out why your goals aren't being met. For example; a new upcoming toll road will be part of your daily commute starting in a few months. Are you close to the end of the lease on your residence? There is a high chance that your landlord will raise the rent under the premise that they're experiencing the challenges of inflation as well. Snow tires? The list goes on. Costs such as daycare, insurance, gas, and general inflationary increases are challenges that should be monitored and accounted for when implementing a preemptive approach in managing your budget.
3. Reallocate Funds As Necessary
One of the most important elements of budget management is reallocating or moving your funds around to stay within your budget lines. Let's somewhat apply the theory that for every action there is an equal and opposite reaction. If one of your budget categories are seeing frequent overruns, see where that value can be recovered in another category. If you are unable to stay within budget, there is a high chance that one or two items on your list may be the culprit. Use a printable debt free chart or a budget management excel spreadsheet to give a clear visual of how your spending is being allocated. Color code the items that are close to, or beyond the budget limit. Another option is to use our free printable debt free charts. Cutting back or completely giving up on the items you love will certainly be a challenge, but no one said this would be easy.
4. Reassess Your Budget Goals
Are your budget and debt reduction goals still realistic? Maybe the frugal budget plan you implemented is leaving you with a bit more spending power than expected at the end of the month. Now is the time to pivot and adjust accordingly. If you aren't meeting your saving or spending goals, don't be hard on yourself if you can prove that you did the best you could with your current financial resources. Sometimes the numbers just don't work. However, this is not an excuse to ignore opportunities for improvement. The greatest stories of financial freedom often start with a period of sacrifice, so stay focused as there is light at the end of the tunnel.
If the budget you created is providing great results, and your hard work is paying off in the form of additional funds being available for use, the last thing you should do is reallocate your leftover capital to more spending. Yes, it can be tempting, but keep your eyes on the prize – financial freedom. Think long-term, separate the needs from the wants, and find ways to let your money work for you.
Webull offers transparent and commission-free trading coupled with a wide variety of trading tools for beginners and experienced trader alike. They also offer fractional shares which allows budget-friendly traders to own fractions or small pieces of their favorite high prices companies. Another option is investing in dividend paying stocks. One of the few consumer benefits to higher interest rates is financial institutions offering higher yields on savings, checking, and certificate of deposits (CD). If you're not comfortable with investing in the rollercoaster of a stock market, today you can safely find more banks offering 4%+ interest rates on savings accounts, and higher than usual rates on checking accounts.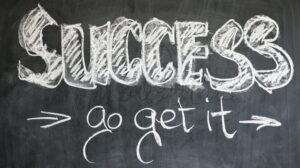 5. Renew Your Commitment To Yourself And Loved Ones
This may be a permanent lifestyle change, or a plan to get out debt. Maybe you're saving for a big purchase, or to start a business. Whatever the case, take this time to reflect and remind yourself why its important that you weather the storm and continue on your journey to financial freedom. Write down your plan if you need to, and place it in area where its highly visible. Sometimes we can be our biggest critic, so get your biggest cheerleader friends involved to keep your grounded and motivated. Here are 4 daily habits to keep you motivated and put a dent in your debt.
It's one thing to try and budget when you're on your own, but it's a more complicated challenge when you're the head of household or the one managing the finances for the family. Communication is key here. Gather everyone around to discuss the family's financial goals, and how you plan to achieve them as a team. Do not make it a lecture. Avoid the "back in my days" stories, and never present it in a way that will have your family feeling as if they're being punished. Use this time to educate the young ones on the value of money and the importance of budgeting so they will have the tools necessary to succeed in the future.
Read More: