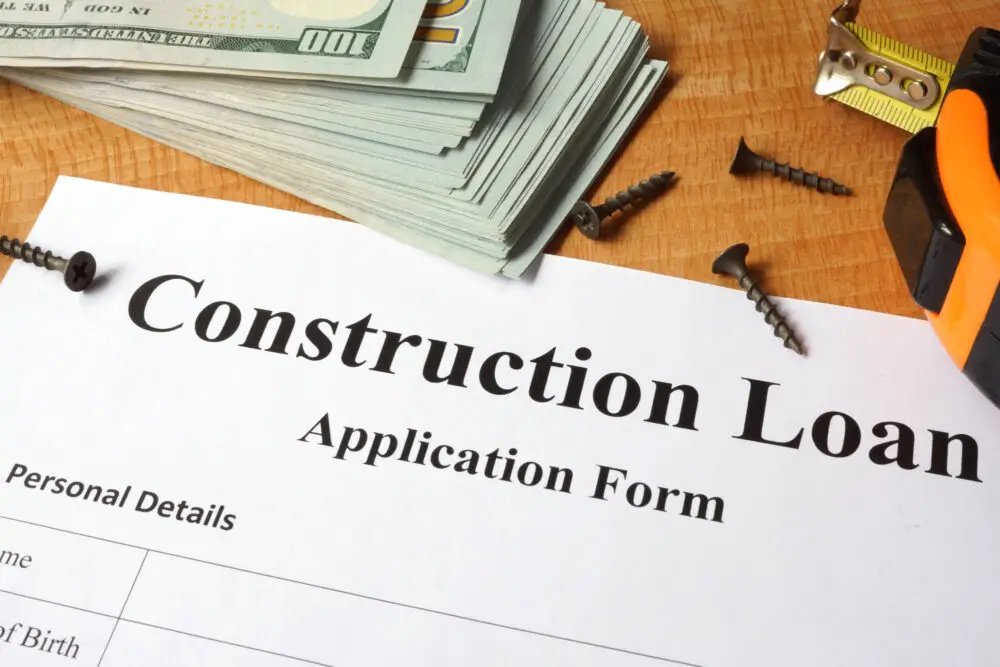 No one wakes up knowing all about home construction loans, but that doesn't mean you don't need one for your home.
Whether you're looking to build or remodel your home, a home construction loan can ease your way financially without having to sell your kidney in the process.
So keep on reading if you want to know all about how home construction loans work and the types of loans you can choose from.
What's a Home Construction Loan?
In the simplest of terms, a home construction loan is a form of a self-build loan.
It allows homeowners to get the finances they need to cover the costs of their building or renovation project. This loan would cover multiple aspects, from the construction company fees to the cost of land and building materials.
The Process of a Home Construction Loan
So, how does a construction loan work? Let's start by looking at the lenders' views of your project.
Traditionally, lenders will assign a high level of risk if it is a building-from-scratch type of project.
Your home doesn't exist yet, and since you can't use a hypothetical home as collateral, you'll find the price tag to be a bit higher than usual.
The implementation of this strategy shows in the variable rates and short repayment terms. In addition, the initial down payment on the loan can reach up to 25% of the project cost. But if you do your research, you'll find some lenders that have more borrower-friendly rates in the 10% range.
Furthermore, once you have the loan in place, you'll find the lender disbursing the loan amount in installments to the homebuilder.
As for the construction phase, you'll be making interest-only payments on your loan. And since it's a variable-rate loan, you'll have to keep an eye on your interest-only payments for fluctuations in the monthly amounts.
The final step after the finalization of construction is paying off the loan, or converting the remaining amount into a traditional home mortgage.
The Types of Home Construction Loans
Every borrower has their own special needs, so lenders have different types of loans that fit different home construction scenarios.
Usually, these different types of home construction loans fall into the following five categories.
Construction Only
This loan allows you to take two loans, one for the construction costs and the other for the mortgage. The trick here is shopping for a mortgage lender whilst construction is active. But keep in mind that you'll be paying two closing costs when you take out a mortgage.
Construction-to-Permanent
This is more of a centralized loan. You'll have your construction loan converted to a traditional mortgage at the end. It's great for locking in your mortgage interest rate after paying your closing costs once and for all.
Renovation
If you're simply renovation your home, you can borrow against the expected value of your renovated house.
Owner-Builder Construction
This the type of loan you should go for if you're building your own house. However, you'll have to present your certification to your lender.
End Loan
This loan comes in handy when the builder takes on the costs of construction. After the constructions are complete, you get to buy the finished house from the builder with a mortgage.
Ready for Your Dream House?
After getting to know all about home construction loans, make sure to check whether you're in good financial status to move forward in your home plans.
And the tips never stop coming! So make sure to learn more about income-vs-mortgage and much more in our blog.