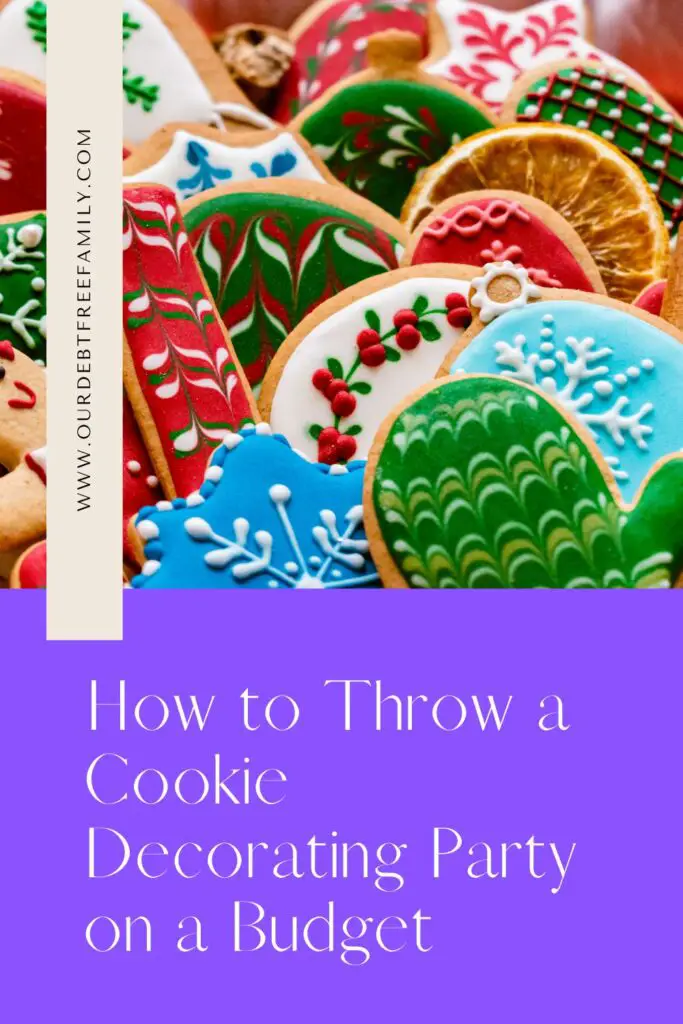 Every Christmas, I throw a cookie decorating party. Generally, I have a few of my friends here, along with their children, and we decorate cookies, do Christmas crafts, listen to music, and watch movies. As you can imagine, this kind of get-together can get costly fast. You have cookies, icing, decorating tools, a table cover, food, etc. However, I never break my budget when it comes to throwing this party. Here's how I'm doing it.
Go To Aldi
Aldi has the best prices around where groceries are concerned, there's no doubt about that. Sometimes heading to Aldi isn't as convenient for me, but if I'm throwing a get-together, I ALWAYS head there. For this party, I'll be making a couple of grazing boards to snack from. Things like salami, pepperoni, veggies, fruit, and cheese are all reasonably priced at Aldi.
I'm also going to snag everything I can for the cookie making at Aldi (flour, sugar, baking soda, confectioner's sugar, etc.). Again, things are just cheaper there.
Hit the Dollar Store
The next store on my list to hit for the party is the Dollar Store. There are a few things I will pick up as party favors and other craft materials there. Many Dollar Stores have fun Christmas mugs throughout the holiday season. Everyone attending the party will get one to put their hot chocolate in and they can take it home. For $1, that's a steal and a great little party favor!
They also have ornaments that we will paint. Again $1 for a set of ornaments to decorate is a steal. I'll also grab other things like a table cover to protect my table during the decorating, a pack of festive plates, and a little candy to go into their gift bags. We also do small gifts (under $20), so I'll grab a couple gift bags too.
Planning for Cost
The biggest thing about throwing a cookie decorating party, or any kind of gathering, is knowing what your budget is ahead of time. Know exactly how much money you want to spend or are willing to spend on the event. Pinterest is a great place to find DIY and budget-friendly dupes and ideas.
All of that said, having a decorating party like this has become a great tradition for us. It is somewhere between Friendsgiving and Christmas – and we love it. Even if it's fancier some years than it is others, it is something we can always look forward to. Whether we spend $20 or $100, it is something we can enjoy every year.
To me, that is the best part of it all – I could buy a package of pre-made sugar cookies and icing and we'd still be able to carry on with this tradition.
Readers, what are some of your holiday traditions and how do you plan to cover the cost each year? Let me know your thoughts in the comments below! 
Read More