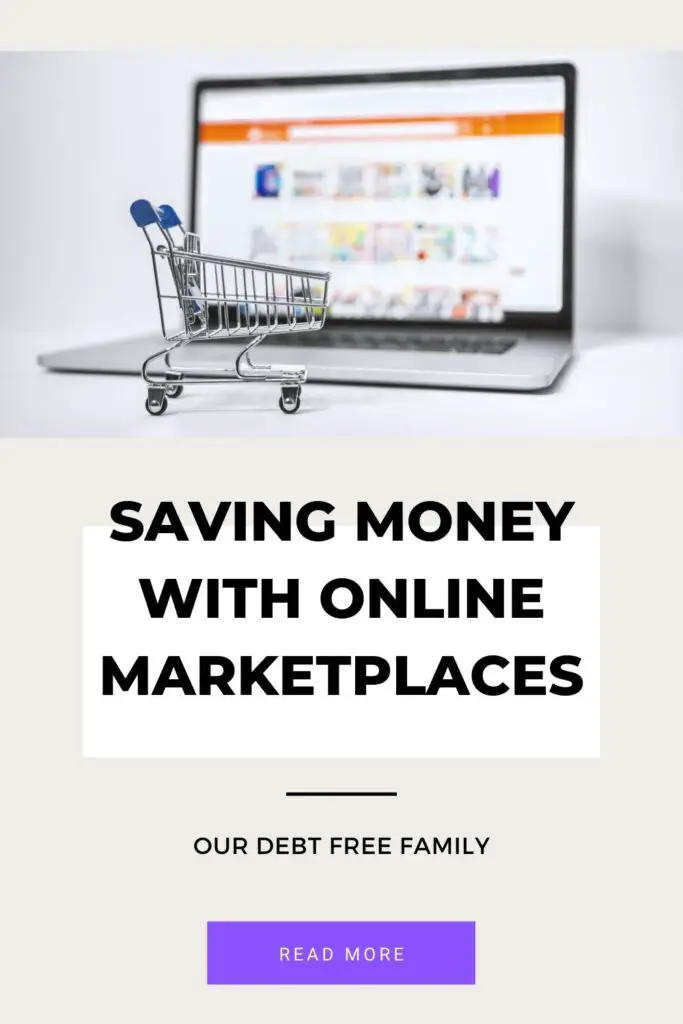 I'm not debt-free yet, but I am always looking for ways to save money, especially around the holidays. This year, I really needed to get a new dining table. My other table was getting unsafe with my baby around it and we genuinely hated it. So, that sent me on a search for something affordable. I landed myself on Facebook Marketplace and if you aren't already using platforms like this, you're missing out. Here's why.
The Table Story
When we moved back to North Carolina two years ago we didn't have anything. We slept on an air mattress until we could get a mattress here and I stacked up boxes to serve as a desk until I could afford to buy a new one. Thankfully, some people came through with some free furniture to help us get by.
Unfortunately, the furniture definitely wasn't our style (but hey, it was free). It served its purpose, but once we had a baby, we noticed that the furniture wasn't only an eyesore to us, but it started getting dangerous for the little one.
My toddler nearly pulled the glass table down on herself one day and I'd had enough. It was out by the curb the next day, but we had a dilemma. Now, we had no table, and I'll be hosting Christmas Eve in a few weeks. Yikes!
One of my good friends mentioned looking on Facebook Marketplace. After having dealt with bed bugs a few years ago, I'm weary about buying anything secondhand or from garage sales. However, she assured me we could check things out before we paid for them and take everything case by case.
So, I started looking around and we found a table that looked like it would be perfect for us. It is a four-seater with a leaf in the middle, making it easier for when we have guests. Best of all – it was only $150! Now, I'm a huge fan of marketplace sales and giveaways.
My Favorite Online Marketplaces
Of course, Facebook is one of the main marketplaces you can find things for sale (or free). Here are some of my favorite ways to find things on that platform:
Get into local groups. Here in Indian Trail there are local "buy, sell, and trade" groups for all of the neighboring towns and cities. These can be awesome spots to find things for cheap.
Mom groups are good too. I have seen a lot of great things being given away in "moms giving to moms" groups. If you are searching for toys, household items, clothing, etc. these can be great places to look.
Check the Marketplace itself. Facebook has a marketplace section on its app and you can search locally for specific item like a kitchen table.
Post an 'ISO.' Facebook is a great place to share an ISO (in-search-of) post. This helps people recommend places where you can find what you are looking for or, if you're lucky, someone on your friends list may already have it on hand.
Facebook isn't the only online marketplace where you can grab used, budget-friendly items either. You might want to check these platforms too.
OfferUp
Mercari
eBay
Craigslist
No matter what marketplace you decide to peruse for your items, be sure you protect yourself against any scams. Don't pay for anything before you have seen it and, if possible, make sure the seller is verified.
Readers, what are some of your favorite online marketplaces? Let me know in the comments! I'd love to check them out.
Read More