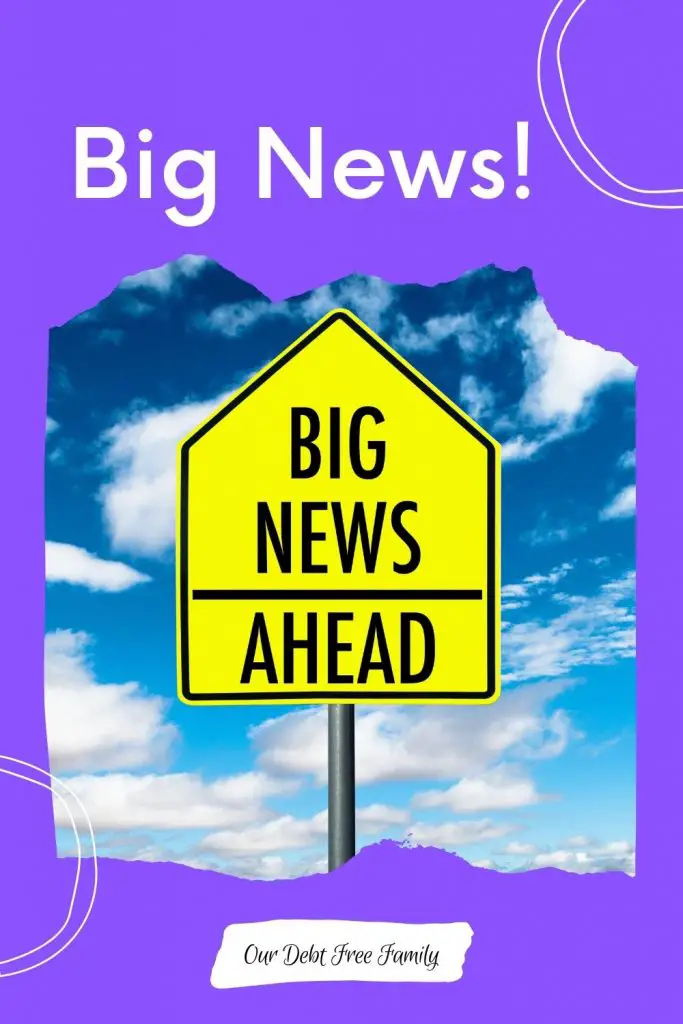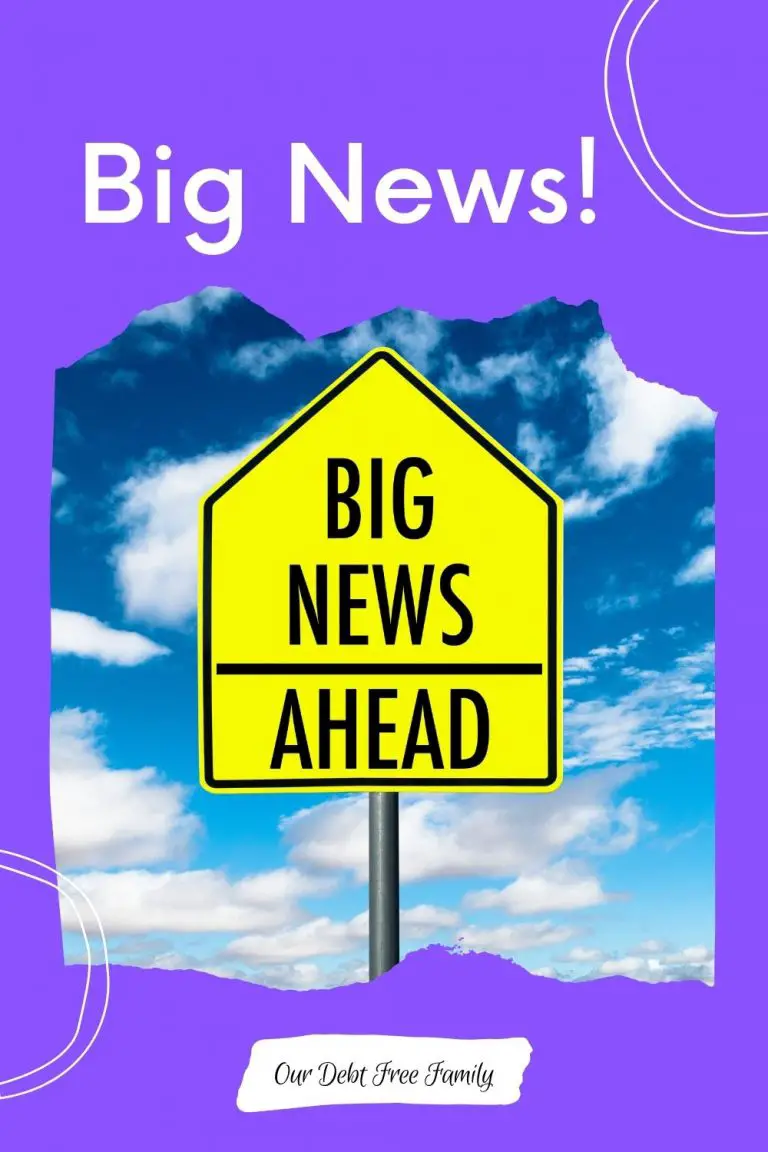 Over the past few months, a lot of the blog posts on Our Debt Free Family have been hinting at big changes coming our way. My husband got a new job that he is able to work from home and we've been reworking our budget. We've been doing all of this in preparation for a huge change coming our way. So, what's the big news?
*Cue drum roll*
Our Big News
We are expecting our first child!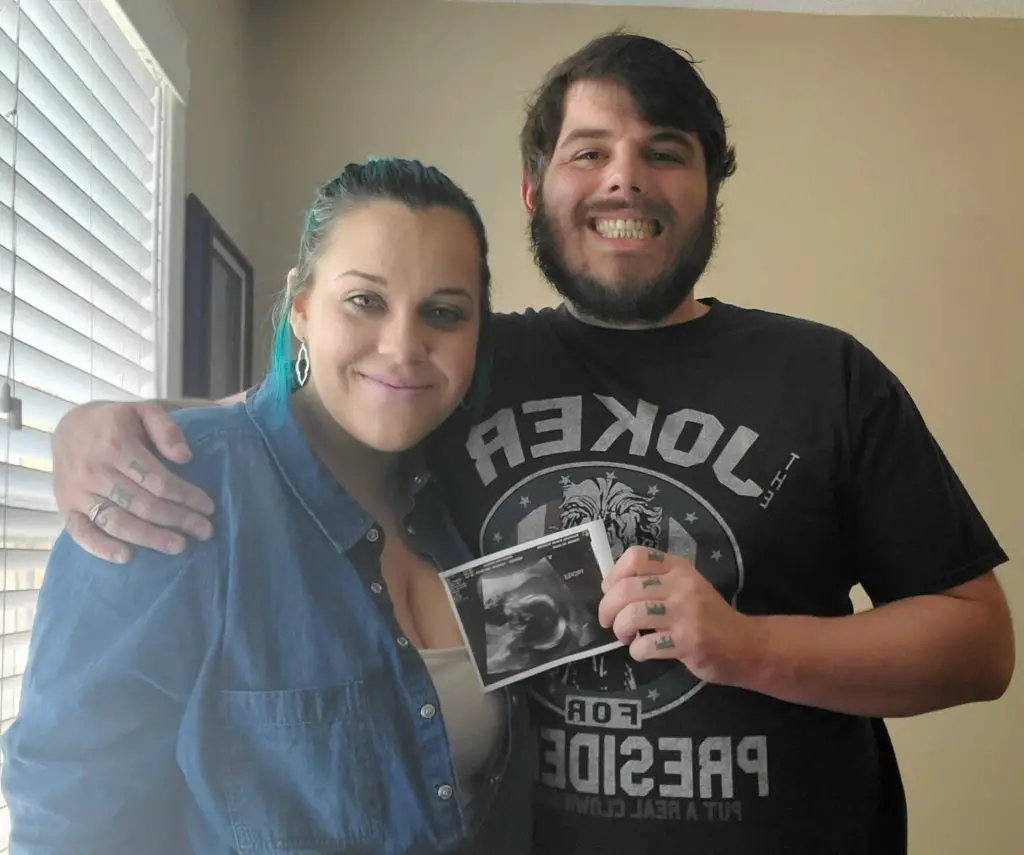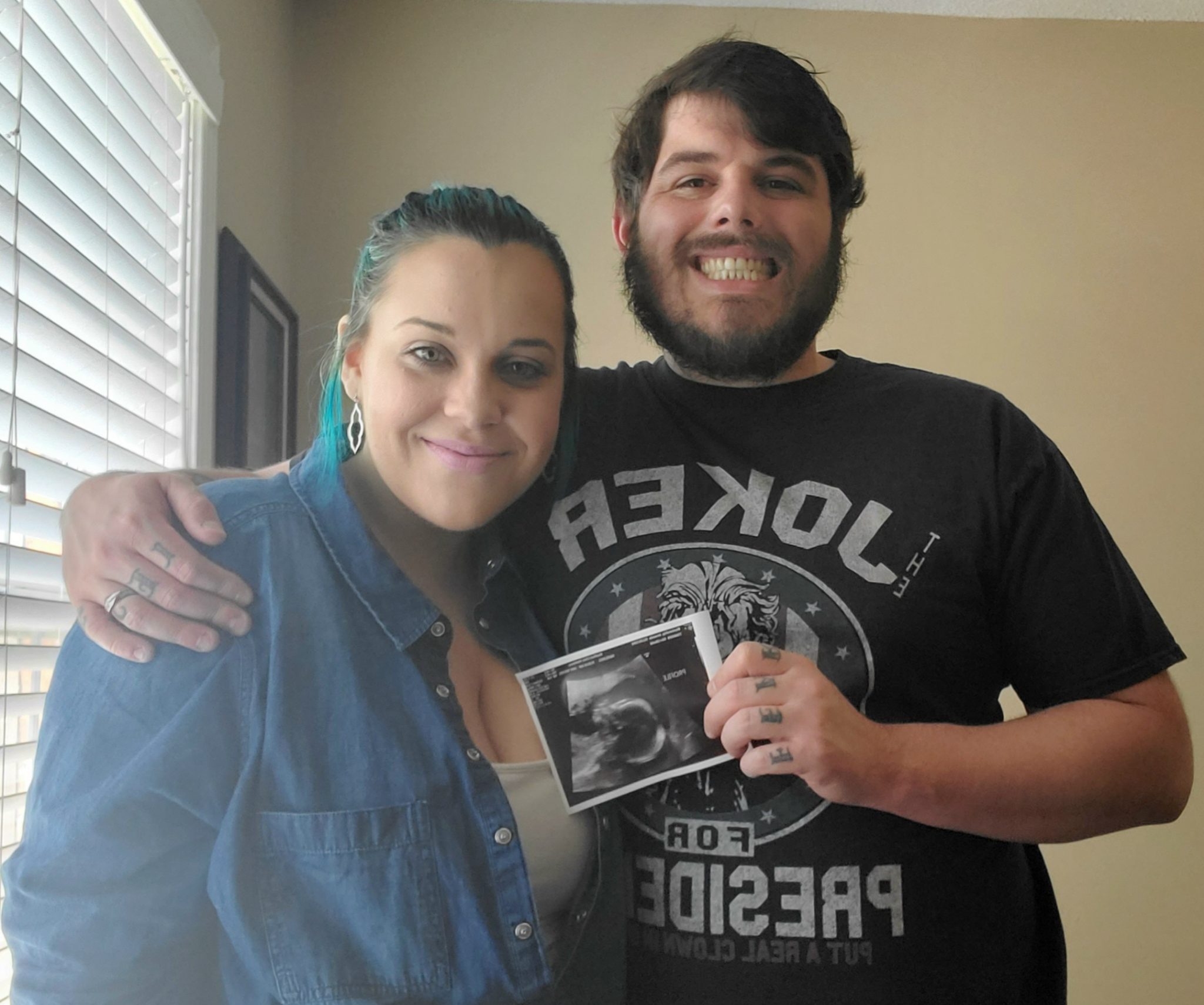 This week, we learned we are expecting a baby girl. Both of us are overjoyed with the idea of growing our little family. The first few months of the pregnancy we kept the news quiet between us and a few close family and friends. I was deathly ill for about eight weeks straight and it was exhausting. But, now that the first trimester (and then some) has passed, we are ready to share the news and get down to business.
Now that we know we are expecting a girl, it feels like there are a million and one things to do. People have asked about a registry already, we are looking at expenses and budgeting changes, and things we need to get done before the little one arrives. Not only do we need to get a nursery ready and get everything baby will need, but there are things like getting the car registered and updating our work computers that need to be done as well.
Financial Thoughts
So, that brings me to the financial aspect of our big news…
We have been putting our heads together trying to think about what our major priorities should be as September 2 approaches. Here are some of the bigger expenses and things we are hoping to accomplish over the next four and a half months.
Health insurance: I had to purchase health insurance earlier this year to pay for prenatal care. We did not qualify for Medicaid. This is an extra $278 bill each month. We will also need to purchase health coverage for the little one once she arrives.
Car repair and taxes: We recently spent a little over $600 on replacing all four tires on our vehicle. That was desperately needed. There are also a few more things we need to get done with the car, including paying our taxes here in North Carolina and getting our plates switched over from Georgia by July.

Work computers: Because we are both working from home, we are in need of new computers. Both of the laptops we've been working on are clinging on for dear life and need to be retired for travel computers. We will be looking at getting desktops for our in-home office.
More Financial Thoughts
Getaway: Next week, we will be going on one of two getaways we have planned before the baby arrives. We won't be doing much (if any) travel during the first year of her life, so we want to be sure we have two nice trips together before then. The other trip will be planned before July 22, which is my medical cut-off date for travel.
Nursery: Of course, we will also be planning out and buying things for the nursery. Much of this will be bought for us. We both have large families that are looking forward to the new addition. It is the first grandchild and the first great-grandchild for much of our family. We are also applying for any and all freebies we possibly can. For example, the insurance company is going to cover the cost of a breast pump (yay). We also started our registry through Amazon, which will send a free Welcome Box with some baby items.
Getting Ready
Looking at that list above is a little daunting when you think about it all fitting into the next four and a half months. However, neither of us has any doubt it is doable with good planning. Most of all, we are looking forward to the arrival of our baby girl. I can't wait to keep you updated on this process and how we handle everything each step of the way.
Readers, how did you prepare for your first child? What tips do you have to share?
Read More