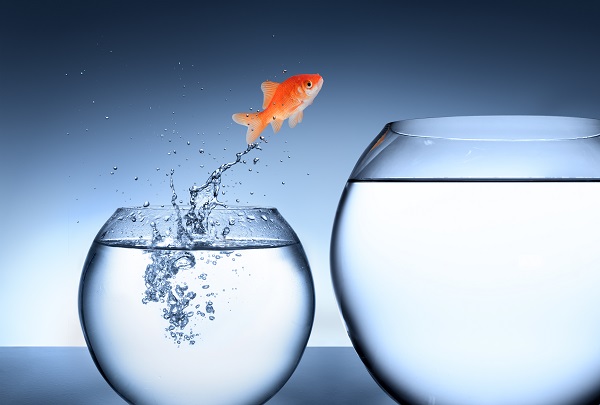 Goal-setting can be difficult, especially if you don't have a go-to process of making sure your goals are on track and met. The best possible thing to do for most people is sit down and write it out. Whether your goal is to save $1,000 or buy a new rental property, having a setting goals worksheet can be a great help.
So, how should you go about starting a setting goals worksheet?
The S.M.A.R.T. Method of Goal-Setting
As with anything, there is a smart way to go about setting goals. The SMART method of goal-setting simply spells out all of the things you should decide before setting a goal and attempting to reach it. As a senior in college, I learned about SMART goal setting in a resume writing course I took. The class was a great course for preparing me for the "real world" and it also provided me with some information about setting SMART goals.
SMART stands for Specific, Measurable, Attainable, Relevant and Time Based. If your goal cannot answer each of these questions, you should reconsider what goal you are trying to reach.
Specific – You have to make sure your goal is specific. Most people have the goal of wanting to save more money. You're more likely to reach that goal if you have a specific number in mind though. For instance, I would like to save $1,000 for an emergency fund.
Measurable – Next, make sure that your goal is measurable. If you are preparing a setting goals worksheet you always need to be able to SEE, or measure, results. Sticking with the saving money theme, you can measure your progress by tallying up how much you've saved in total.
Attainable – You should feel challenged by your goals but remember to also keep them realistic. Many people have the problem of setting unattainable goals and becoming discouraged. If you are trying to save money, for instance, set a goal that makes sense for you. If saving $1,000 seems like too much, start at $500.
Relevant – Does your goal even make sense? If your goal isn't helping you further other parts of your life why are you doing it? If you are saving money, why? What is the end game? You shouldn't be trying to save for a yacht if you have $0 in an emergency savings fund.
Time Based – Lastly, set a timeframe in which you would like to reach your goal. For instance, "I want to save $1,000 for an emergency fund by December 31." By setting a date for your goal to be reached you are holding yourself accountable.
Tracking Your SMART Goal
You can use this SMART Goal Worksheet to answer each of the SMART questions above. Once you've begun to set out on reaching your goal you can journal your progress or use a goal tracker (I use Lifetick). Writing down the progress, hardships and eventual success will help you reach your goals even faster.
This is only one of thousands of ways to organize your goals and plans to reach them. Do you have another way of goal-setting you'd like to share? Let us know. 
---
You may also enjoy reading about: 
---