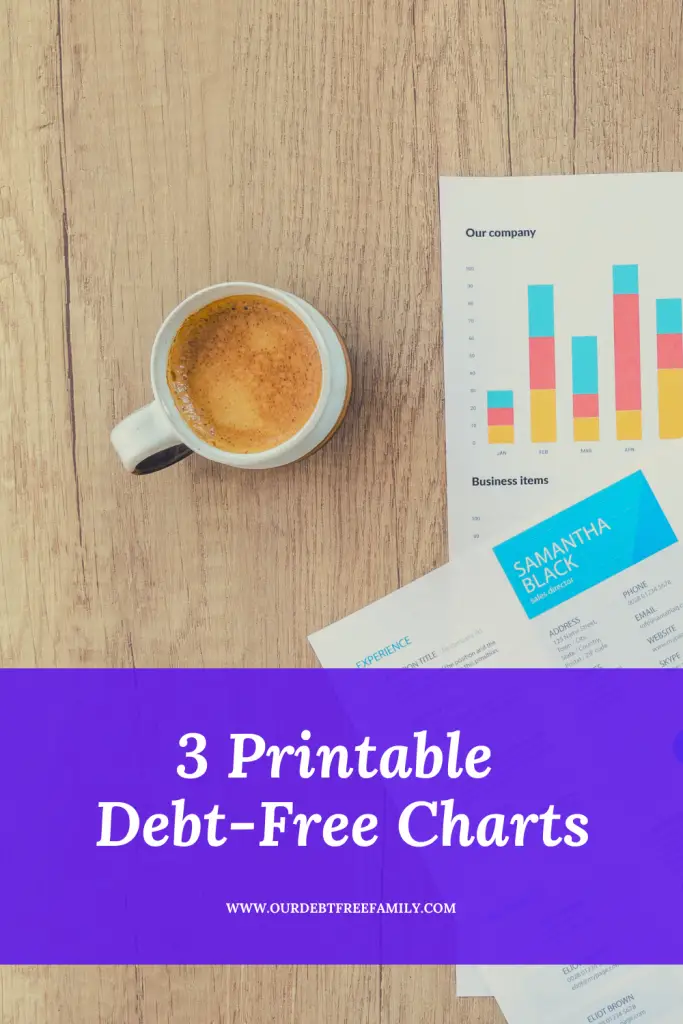 We are looking forward to establishing some awesome New Year's resolutions for our finances at the end of this year. I'll be updating you all with that in no time, but it got me thinking about the tools people can use to help them reach their financial goals. Doing some looking around, I found some amazing debt free charts and other ways to stay motivated while tracking your progress.
Debt Snowball Chart
A debt snowball chart helps you manage your debt payoff method. Snowballing your debt means you take any additional money you have and put it towards paying off one of your accounts. You do this in order from smallest to largest amount owed. As you can see below, to organize this debt payoff method, you list the debts in order, along with the minimum payment due and your debt snowball payment.


Using this method of tracking can help you see how quickly you are making progress on your debt freedom journey and keep you motivated. Download an editable worksheet here or print a PDF version.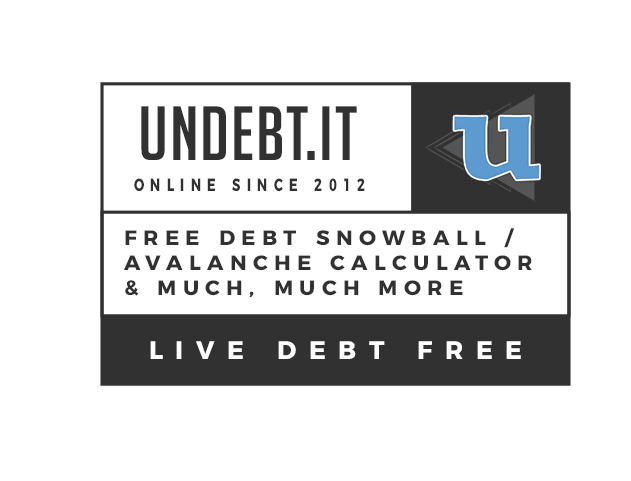 Color-In Debt Free Charts
If you think tracking the numbers might get boring for you, consider using a color-in debt free chart. You can print these online in various places and use them in various ways.
Savings Charts
While it isn't a debt-free chart, per se, having a place to track your savings can be helpful too. There are a number of savings challenges on the internet that provide charts for helping you track your savings. Saving Advice is a hub of said challenges, including the 365-day money challenge, the 52-week savings challenge, and the 12-week savings challenge. Each of these can be tracked through a chart, like the debt snowball chart above, or you can use the color-in method to track your savings goals.
How to Create Your Own Debt Free Charts
Creating your own personalized debt freedom chart is fairly easy too. If none of the charts above suit your needs, simply follow these steps.
Decide what your long-term goals are for your finances. Before you create a debt-free chart or any other finance tracker you'll need to decide what you are tracking. Is it savings goals? Debt freedom goals? Investing goals?
Determine how you want to break down the process. Then, once you know what you'd like to track, figure out how you are going to break it down. If you are tracking a debt-free goal, it may be best to track it by every $200 paid off (or whatever increment you decide).
Figure out how you can stay motivated. If you know seeing the numbers will keep you motivated, consider something like the debt snowball chart above to track. Others may be more motivated by seeing a coloring sheet filled in. Whatever motivates you is what you should use.
Start tracking. Once you decide on what will work best for you, start right away. You'll put yourself that much closer to your financial goals by just biting the bullet and getting started.
No matter where you are in your journey, finding ways to stay motivated and track your progress is important. Consider printing out one or more of the debt-free charts above.
Readers, how do you track your progress? Share your ideas in the comments below!
Read More