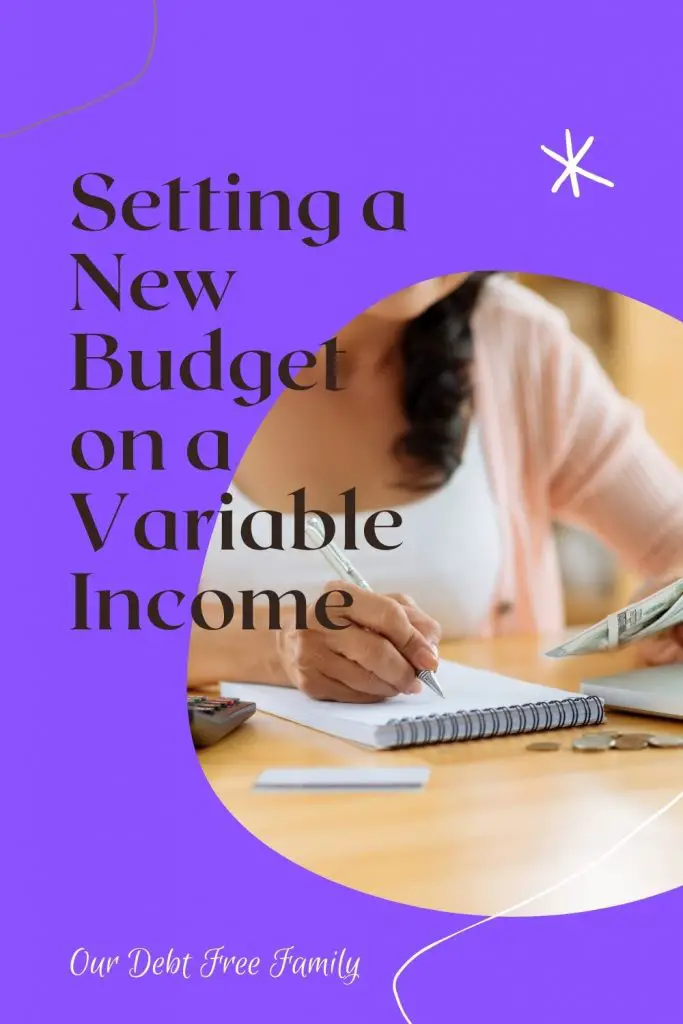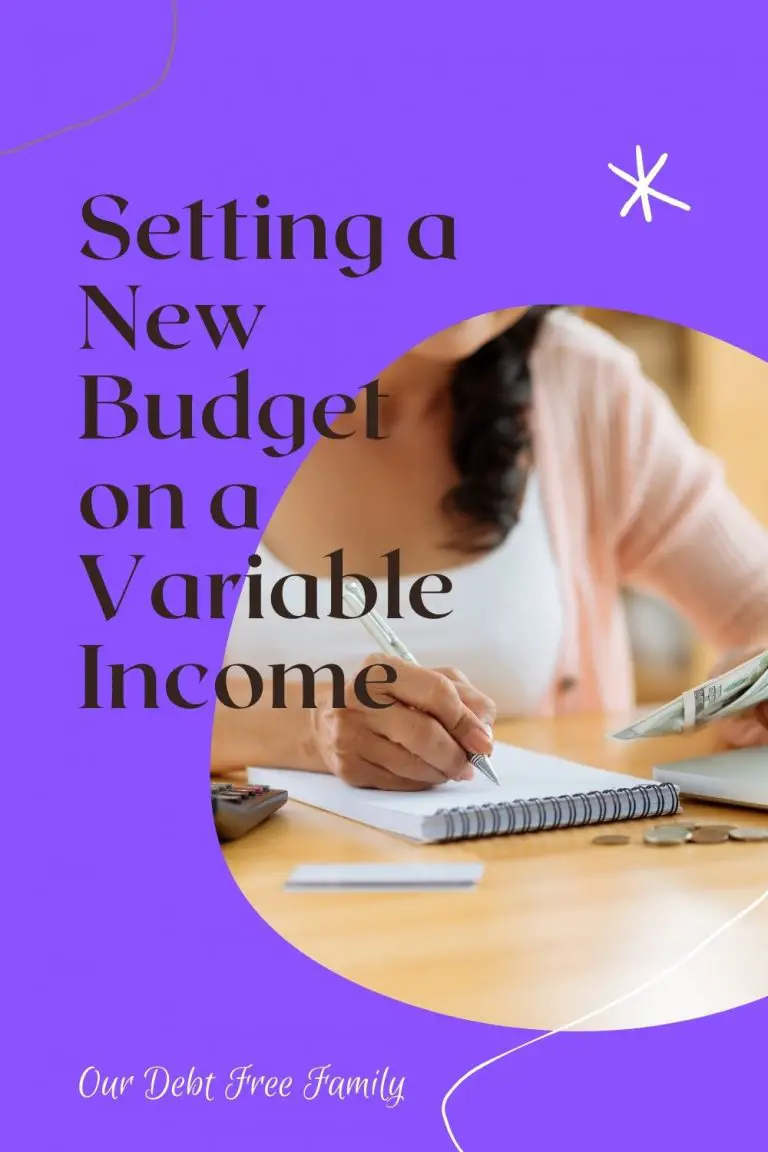 If you've been following the blog recently, you know my husband got a new job. That's great news for us. Two incomes are always better than one. However, that also means we need to go about setting a new budget.
Why We Are Setting a New Budget
So, obviously, the main reason for setting a new budget is that we now have more money coming in month-to-month. We also have different bills, goals, and needs than we did even four months ago. Because of this, it is crucial for us to sit down and really take a look at our finances.
My income has been steady for several years and will still be leaned on to pay the majority of our bills. This means his new income will be used to do things we've been putting off, stashing away money for savings, and paying off debt (yay). The biggest challenge with setting a new budget is that his monthly payments will vary.
How to Set a New Budget on a Variable Income
Because we have both had pretty set incomes in the past, budgeting on a variable income is a little different from what we are used to. So, I did some searching to see what some of the best tips for budgeting on a variable income are. The personal finance blog Money Crashers had some pretty great tips in a guide on their website. Here's what we are taking away to use in our own budgeting method…
Add up your non-discretionary spending, meaning the bills you have to pay every single month. Usually, this includes things like housing, utilities, groceries, transportation, insurance, debt payments, child care if you have kids, and taxes. Normally, if you are being paid a variable income, you will have to set aside money for taxes on your own, so it is a good thing to keep in mind.
Take a stab at calculating your discretionary spending (the little things). This can be a little harder. Discretionary spending includes everything from holiday spending around Christmas to those tiny day-to-day debits like your morning coffee. You can take a stab at getting a solid number on this by looking at the spending on your bank accounts and credit cards. Formalize the difference between discretionary and non-discretionary expenses for your family. Know what is necessary and what is not.
Then calculate the average monthly income you'll have from the variable source. Generally, there will be the lowest amount per month you can expect from a job with a variable income. Then there will be higher amounts that may come in. Consider the higher-paid months windfalls and nothing more. Base your budget on the lower amount you may be paid. This way you won't be caught by surprise if you don't get paid as much as you'd hope.
Set aside savings first. Once you have all of that figured out, be sure you set aside some savings as soon as your check from the variable income job hits. This money will serve as something to fall back on during the months you don't make as much or the months where your expenses are higher (i.e. during the holidays).
Readers, have you had to set a budget on a variable income? How did you go about doing it? 
Read More