Part 2 of a 3-Part Series on Goal Setting
At the end of July, my husband and I decided that we wanted to get out of debt. We had made the commitment, and we knew we needed a plan. But before figuring out the plan, we needed to get clear about our goals.

Goals are vital to success. As the late and great Zig Ziglar put it, "If you aim at nothing, you will hit it every time."
We needed to define what success looked like to us so that when we reached our destination, we could celebrate our achievements.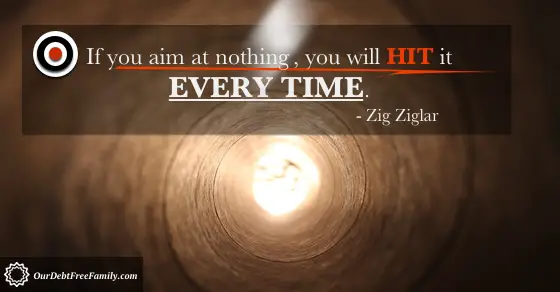 In the first post of our Goal Setting Series, you laid the foundation for your goals, but that is only the beginning. Now it is time to write your goals the SMART way.
Writing Well-Constructed Goals
In order to give yourself a better chance of completing your goals, you must write them down.
In a study performed by the Dominican University of California, Dr. Gail Matthews found that participants who wrote down their goals were significantly more likely to achieve them than those who didn't.
A well-written goal is SMART. SMART is an acronym that stands for Specific, Measurable, Actionable, Realistic, and Time-bound.
Specific – A specific goal provides the details. For example, "Pay off my student loan of $14,245.63."
Measurable – For a goal to be measurable, there must be some way to measure its completion. In our example above, the balance of $14,245.63 is measurable. If I were to state my goal as "Pay off my loans," this is neither specific (which loans?) nor measurable (how much?).
Actionable – Your goal must be something that you have the power to take action on. In our example, I am going to "Pay off my loan." Start your goal with an action verb, and you've got this one covered.
Realistic – In order for your goal to be achievable, it must be realistic. While goals should stretch you and push you a little outside of your comfort zone, they need to be something that you can actually accomplish. "Pay off all of my $300,000 debt by next week" is a stretch goal for sure, but for our middle-class, single income family, this is highly unrealistic.
Time-bound – Napoleon Hill said, "A goal is a dream with a deadline." Deadlines push you to take action now. Without a deadline, you are merely hoping that one day you will reach your goal. "Pay off my student loan of $14,245.63 by December" is a SMART goal.
Use this acronym for each of the goals that you wrote down in Part 1 to SMART-en them up.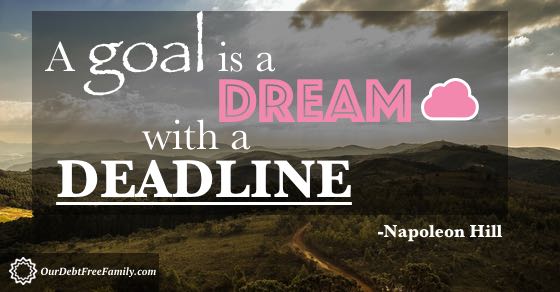 Next, Clarify Your WHY
After each goal, write down WHY this goal is important to you. Visualize yourself completing the goal and describe the emotions you will feel as a result of meeting each goal. Write down what meeting the goal will enable for your life.
If your goal is to lose 50 pounds, what will that make possible for your life? Perhaps your WHY is so that you can have the energy to play with your kids and live long enough to see your grandchildren graduate from college.
Reflecting back on the reasons why your goals are important to you will help keep you motivated when you come to an obstacle in your road to success.
You have made great progress on defining your goals, and at this point you have a few SMART goals written down. In the next post in our series, we will dive deeper into prioritizing and planning for your success.
What About You?
Participate in the conversation. What is one of your SMART goals? What is your WHY for making it happen? Share in the comments below.