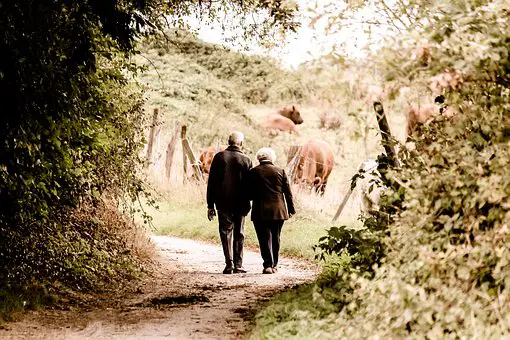 According to the Kaiser Family Foundation (KFF), "About a quarter (26 percent) of U.S. adults ages 18-64 say they or someone in their household had problems paying or an inability to pay medical bills in the past 12 months. Now think about these same statistics as people age. With age, health care needs and costs tend to increase. This potentially means more personal indebtedness for those with health care issues.
If your parents are underinsured and don't have a substantial amount of savings, a single medical event can easily be financially catastrophic. They may have to drain their retirement fund to afford treatment. They may have to miss debt payments to cover medical costs, or even choose to skip a necessary procedure just because it isn't affordable. Safety for seniors is imperative. Remember to always practice internet safety for seniors on fake lottery.
Luckily, there ways to help avoid extensive medical costs. These few measures can keep from financially ruining your parents.
Use Preventative Care to Prevent Catastrophic Health Care Costs
At times, one of the easiest methods for keeping health care costs low is to take advantage of preventative care benefits. Annual physicals and other standard examinations can help spot potential health issues earlier. These early warnings may make health issues simpler and less expensive to treat.
Similarly, if they are given prescriptions or home exercises to keep a condition under control or to improve their physical health, do your best to make sure they follow their doctor's instructions. For example, if they have exercises for improving their balance in order to reduce their chances of falling, stress the importance of following the routine as outlined.
By being proactive about their health, your parents may avoid situations that could quickly turn serious. Although you can't prevent all conditions or emergencies, making an effort to reduce their risk can be financially beneficial.
Talk to Their Doctor
Many physicians are aware that certain medical treatments and prescriptions can be incredibly costly. Additionally, they often know what Medicare and other insurance carriers will and won't cover.
Doctors have this knowledge. Don't hesitate to ask them to share what they know, especially if your parents are struggling with affording their medications. Find out if the doctor can switch them to a lower cost alternative. You can also see if they are aware of any other financial assistance programs. There are numerous programs that may help with making these expenses manageable.
Add Medicare Part F
2018 Medicare Part F can make a significant difference when you want to avoid catastrophic health care costs for your parents' medical care. The program eliminates the costs associated with many "gaps in coverage."
For example, Part F pays the 20 percent copay usually due for a doctor's visit, removing this out of pocket expense. Similarly, it covers deductibles associated with outpatient surgeries and hospital stays.
If your parents sign up for Medicare Part F, they do have to pay a premium. However, since a premium is a set expense, it makes a substantial portion of their medical costs completely predictable. Additionally, even if they need a large amount of high-cost care, their out of pocket expenses are significantly reduced, if not entirely eliminated.
In order to sign up for Medicare Part F, your parents do need to have both Part A and Part B as well. Further, you'll need to make sure that their doctors accept Medicare Part F. While many physicians who work with Medicare patients accept this insurance, not all of them do, so it is wise to confirm this in advance. Otherwise, your parents could face unexpected medical costs since their Part F coverage was not accepted.
Sign Up for Long-Term Care Insurance
The cost of being in a long-term care facility can add up quick. While Medicare does provide some coverage, it may not be enough depending on where your parents need to stay, how long they will be there, and what is being treated.
Many seniors are hesitant to pay for long-term care insurance as it can be quite expensive. However, it may be worth the investment if the chances are high that they will need this form of medical support in the near future, especially if they are still in reasonable health today (something that may help them secure a lower premium).
All of the tips above can make managing your parents' health more affordable. Thus, ensuring they have a level of protection even during the direst medical emergencies.
Do you know how to avoid catastrophic health care costs for your parents? If so, we'd like to hear more about it in the comments below.
Read More
How Often Should You Review Your Budget?
$65K in Debt and Starting Our Debt Free Journey
Suicide Prevention Awareness Month: Your Debt Doesn't Define You

Team Our Debt Free Family is the administrative WordPress user account for Ourdebtfreefamily.com. Our Debt Free Family is a premium classic personal finance blog. Our mission is to inform, educate and help you get out of debt.