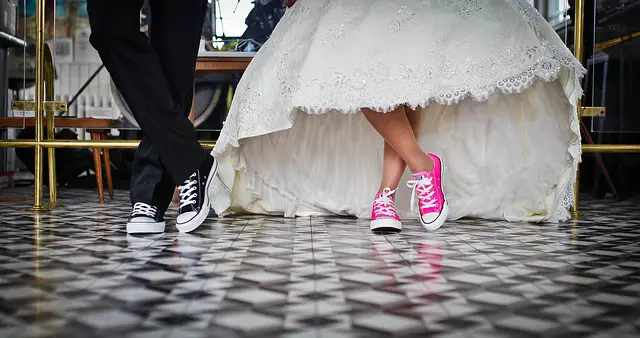 Money is one of the things that can cause the most strife in marriages. Having different priorities about how money should be spent or different methods of handling money is usually the problem. But what if the bills are getting paid and most of your goals align except for investing? What if you have approached your spouse multiple times and they won't budge? How do you know what to do when your spouse won't invest?
1. Ask About Their Investment Fears
Since you already know your other half doesn't want to invest, maybe you need to listen. Ask what is holding them back. Find out what their fears are when it comes to investing. Perhaps they don't have all of the facts such as what type of investment you are interested in or what the success rate is. Maybe they don't personally know anyone who has had success in investing so they feel the numbers are faked.
As you talk about your spouse's fears when it comes to investing it's best to try to keep them calm and not say things that will upset or anger them. Their concerns are valid even though they may be different and have a point of view that is not the same as yours. Let them know you understand and appreciate their honesty in discussing it with you.
The truth is, until you let your spouse tell you why they don't want to invest you can't put them at ease about it and start investing.
2. Discuss Goals
Before marriage you probably discussed at least some of your life's goals such as jobs, children, or traveling. Maybe you even talked a little about money such as paying off certain bills or student loan debt. However, many couples don't think about the far off goals such as having money when it's time to retire because it is so far off in the future it seems like it will never come.
But the truth is, the years pass all too quickly and suddenly you are middle aged with no retirement savings. To avoid that you must address the elephant in the room and have the hard conversations about investing. If you have talked about what is holding your spouse back you've already tackled one of the obstacles to investing. Now it's time to discuss your future goals. Do you want to travel in the future? Or maybe you want to retire early and open your own business. Of course, your goals could be as simple as retiring someday with enough money in the bank to sustain your lifestyle. Whatever each of your goals are you should get them out in the open so you can move forward toward making them happen.
3. Make a Plan Together
Now that you understand each other a little better when it comes to your investment fears and future goals it's time to start putting together a plan. Determine if you are in a financial position to invest and what would happen if you don't succeed. Can you both handle the consequences? Will your marriage fall apart because you each blame the other? You need to make your decisions based off of what works the best for both of you. In many cases, investing in commodities like gold and silver could be a great strategy as commodities are something even newbies understand.
4. Start Small
If losing a lot of money is one of the fears your spouse has when it comes to investing maybe you could start off by investing only a small amount. Although there are a lot of ways to invest that require significant amounts of start-up money, such as starting a business or purchasing real estate, there are other ways to invest on a smaller scale. In fact, some types of investments, like the robo-investing company Wealthfront, have no minimums when it comes to how much you need to get started.
5. Seek Help
If your spouse is concerned about choosing the wrong kind of investment, because it's a hard decision to make, you could get help in that area. Because investing has changed over the years you don't have to hire financial advisor in fancy suit to make the decisions for you. Look at robo-advisors if you haven't already done so. They are a great way to have help in your investments and are easy to use. In addition, one of the things they are known for is saving you time. A robo-advisor is a good way to get started investing if you aren't sure how to begin.
While it's true money, and investing in particular, can cause many an argument in a marriage it doesn't have to be that way in yours. You may have different ideas about investing, but there are solutions that will provide you with a better future together even when your spouse won't invest.
What other kind of approach could you take when your spouse won't invest?