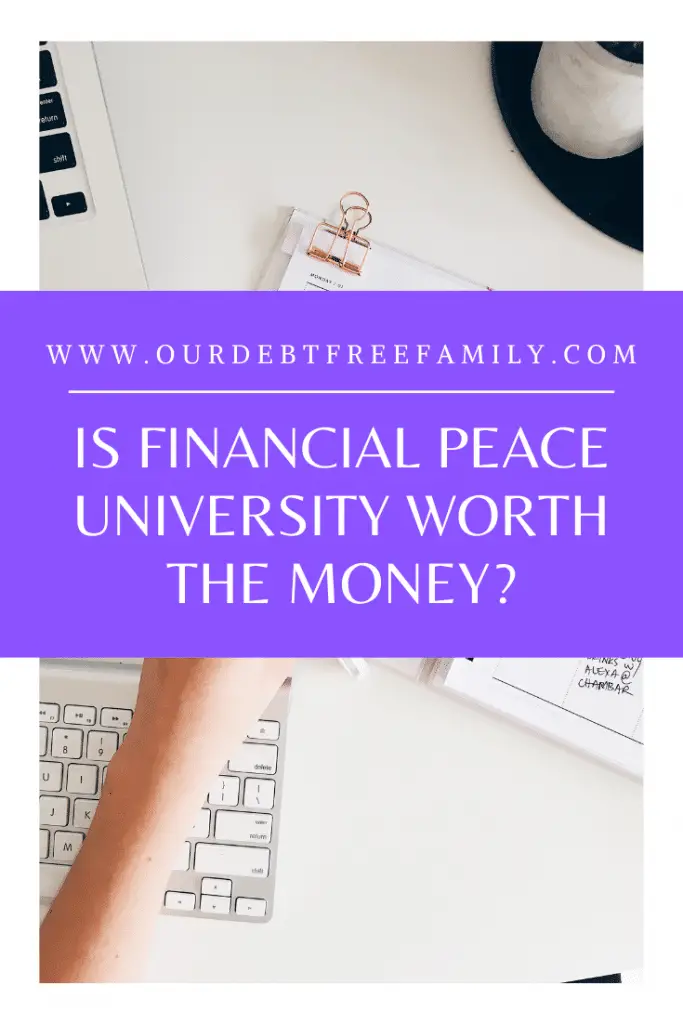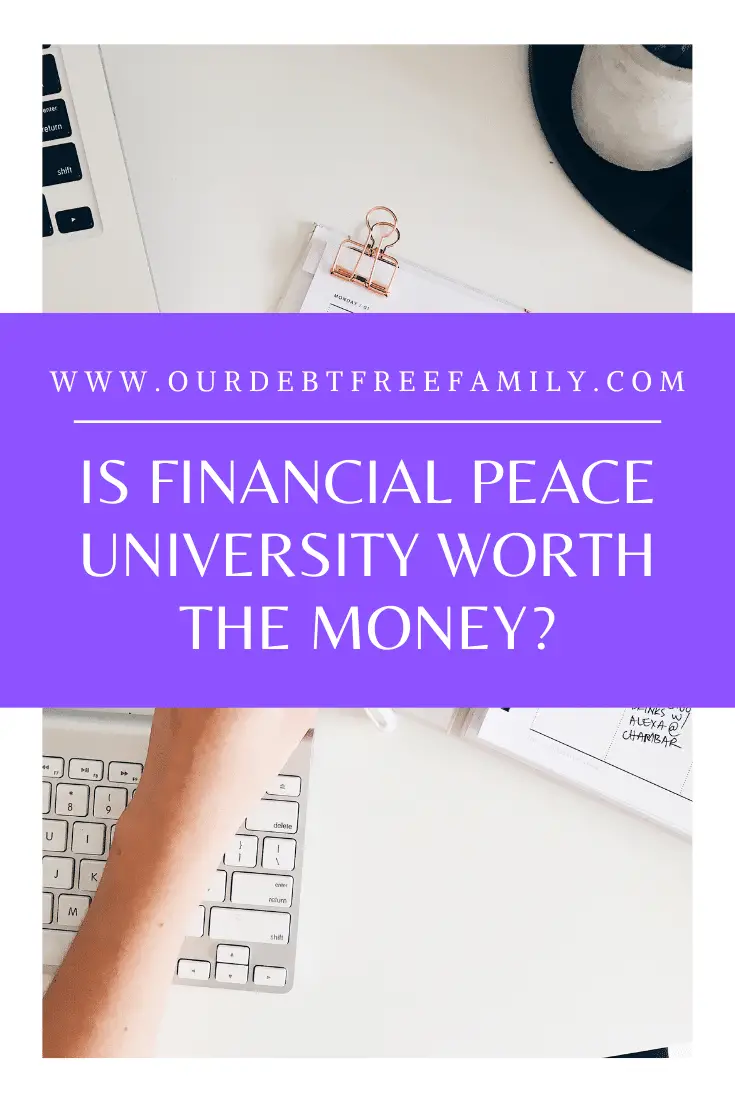 Is Financial Peace University by Dave Ramsey Worth It? Read Our Review
Understanding Financial Peace
Financial peace is not just about having a comfortable account balance; it's about having control over your money and making it work for you. If you're constantly worrying about bills, debt, and the future, it's nearly impossible to enjoy life to the fullest. Financial stress can affect your mental and physical health, your relationships, and even your career. That is why it is crucial to adopt an approach to break free from the cycle of financial struggle.
What is Financial Peace University?
Financial Peace University (FPU) is a comprehensive financial education program developed by personal finance expert Dave Ramsey. With over 25 years of experience in helping individuals and families achieve financial freedom, Dave has become a household name in the personal finance niche, and FPU was born from his years of research and expertise in the field helping millions conquer debt and build wealth.
The program offers practical guidance and proven strategies to help you build wealth, eliminate debt, and create a solid financial foundation. With a focus on budgeting, saving, investing, and smart money management, the program equips you with the tools and knowledge you need to make informed financial decisions and achieve your long-term goals.
If you're looking to build slow and steady wealth, check out Raisin for single sign on access to FDIC insured institutions offering high-yield interest rates above 5%. I like Raisin.com for its easy to use interface and access to multiple institutions to diversify your funds without creating multiple accounts across different banks. Click here and enter my referral code earlm014354 to earn up to $125 in bonus cash when you sign up and meet the deposit requirements.
How Long is Financial Peace University?
If you're not looking to spend months and multiple weeks per night in a virtual or traditional classroom setting, this Dave Ramsey offering may be the right debt reduction course for you. Financial Peace University is nine weeks long and can be taken either virtually or in person. 
Each week you'll meet in a comfortable setting with your group and coordinator for a one to two-hour session where you'll have discussions, complete activities, and watch a video lesson aimed at driving home the debt transformation message. If there are scheduling conflicts, you can also opt to take Financial Peace University alone and at your own pace virtually.
How Much Does Dave Ramsey's Financial Peace University Cost?
Of course, one of the most important elements of any self help program is the price. You want to make sure you're getting the best value for your investment, and you should. Financial Peace University costs $79.99 for the full course. Once you buy the course, you can enroll in any Financial Peace University class at any time at no additional cost to you. If you're married, your purchase covers your spouse as well.
If you're on a tight budget, $79.99 may seem like a lot of money. But seriously ask yourself how did you end up in your financial position in the first place and what is the cheaper alternative to improve it if you cannot afford the $79.99. Here are 5 motivational hacks to help with your debt.
It is also possible to purchase FPU as a gift for someone else by entering their contact information at the bottom of the form when making your purchase. They'll then receive email with instructions on how to login and set up their account.
The 7 Baby Steps to Financial Freedom by Dave Ramsey
If that pricing seems a bit steep, Ramsey gives out his seven-step program essentially for free. You can find the baby steps here without paying a penny.  The 7 Baby Steps are the core principles within FPU. By following these principles, individuals can build a solid financial foundation and set themselves up for long-term success even if they cannot afford the course which goes into great detail about each step and provide a wealth of addition information.
Save $1,000 for your emergency fund.
Pay off all of your debt (outside of your mortgage) with the debt snowball method.
Save three to six months' worth of expenses to fully fund your emergency fund.
Invest 15 percent of your income into a retirement fund.
Put away money for your child's college fund (if you have children).
Pay off your home early.
Build wealth through investments and give to charity.
GET ROBERT' KIYOSAKI 'S COMPLETE REAL ESTATE COURSE FOR 90% OFF
How Financial Peace University Can Transform Your Money Mindset
Financial Peace University not only equips participants with practical financial knowledge but also works to transform their money mindset. By addressing the underlying beliefs and behaviors that contribute to financial struggles, FPU helps individuals develop a healthy relationship with money. Participants learn to overcome impulsive spending, avoid debt traps, and make informed financial decisions that align with their long-term goals.
Is Financial Peace University Worth the Money?
You might be wondering if Financial Peace University is legit and worth the money or your time. Whether FPU is worth it or not to you and your family really depends on you dedication to the principles long term. Financial Peace University not only equips participants with practical financial knowledge but also works to transform their money mindset. By addressing the underlying beliefs and behaviors that contribute to financial struggles, FPU will help develop an overall healthy relationship with money, but you have to do your part.
Reviews on Amazon are fairly positive and in the 4.5/5 range. On average, its a lot more difficult to find widespread negative reviews across the web, though some users have shared their personal negative experience with the program on platforms such as reddit and Youtube. According to Ramseysolutions.com. "FPU graduates pay off an average of $5,300 in debt and save an average of $2,700 in just 90 days. That's a financial turnaround of $8,000—all for a few hours of your time over a few months." Results from programs like this one can vary greatly, but there are countless personal stories of transformation. Many individuals and families have been able to turn their financial situations around and achieve financial freedom through the program. These stories serve as a testament to the effectiveness of FPU's principles and strategies. From paying off massive amounts of debt to building substantial savings and investments, they show that financial freedom is achievable for anyone who is willing to put in the effort and follow the plan.
In addition to the core curriculum, Financial Peace University also offers a wealth of additional resources and tools to support members on their financial journey. These include books, workbooks, budgeting tools, an online forum, and access to a community of like-minded individuals. Financial Peace University also provides ongoing support through its network of trained financial coaches who can provide personalized guidance and assist with accountability.
Financial Peace University Coordinator
FPU Coordinators are passionate volunteers that require require no special training or certification. If you're passionate about helping others manage their money, you can support the program by becoming a FPU Coordinator. There is no cost associated with becoming a coordinator to facilitate FPU classes and Ramsey's team will provide all the needed tools from promotional material to a digital Coordinator Guide.
Additional Resources for Financial Education and Support
While Financial Peace University is a comprehensive program, there are also other resources available for further financial education and support. Dave Ramsey's best-selling books, such as "The Total Money Makeover" and "Financial Peace Revisited," provide additional insights and strategies for achieving financial freedom. Ramsey's podcast, "The Dave Ramsey Show," offers daily episodes where he answers questions and provides advice on personal finance. Ramseysolutions.com also offer numerous free articles, tutorials, and tools to help on your debt-free journey free of cost or without creating a Financial Peace University login.
Conclusion
Unlocking the path to financial peace is possible with the help of Dave Ramsey's Financial Peace University. By embracing the principles taught in the program and applying them to your life, you can break free from the cycle of financial struggle, eliminate debt, build wealth, and achieve true financial freedom. Take the first step towards transforming your money mindset and enroll in Financial Peace University today. Your situation with money will change when you do. 
READ MORE: