Today I have the honor to share with you the debt free journey of one of my closest friends!
Alice and I met during our sophomore year in college back in the year 2000.
Even back then I saw how determined and focused Alice was when she set her mind on accomplishing a goal.
I am so excited to share with you how she and her husband paid off almost $200,000 of student loans in less than 7 years!
In this interview, Alice shares why they worked so hard to pay off their student loan debt and how they remained focused on their goal for so long.
Here is the interview:
ME: Thank you for sharing your story with Our Debt Free Family! Please introduce yourself so our readers can get to know you.
My name is Alice, and I'm 33 years old. I'm happily married to my best friend, Scott.  We have one son, and we just celebrated his first birthday. We live in Oregon. 
ME: Thanks, Alice! What made you decide to focus on becoming debt free?
I came from a poor upbringing, and my family never taught me how to manage my finances.
During college I opened up a credit card and ended up with about $10,000 in credit card debt. The only way I could pay the minimum balance was by doing cash advances from that same credit card.  It was the most awful feeling in the world, and I felt like I didn't have any control over my life.
Fortunately, after my first summer internship in grad school, I was able to pay off that debt. I never wanted to put myself in that situation again.  
The only debt I felt was justified were school loans and a mortgage. I didn't initially plan to pay off my school loans so quickly. However, when I found out that my husband and I were unable to write off the interest on our school loans for taxes, we made it our goal to pay them off quickly.
We also wanted to make sure we were debt free (besides our mortgage) by the time we had kids.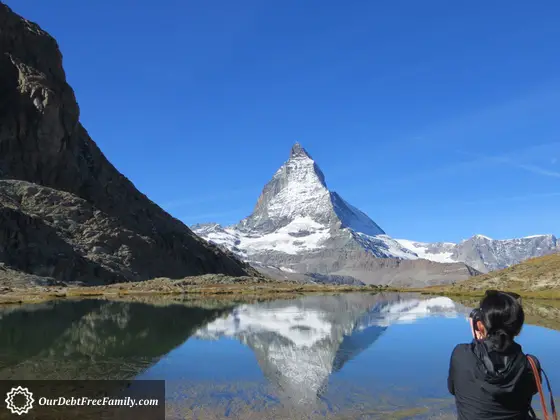 ME: How much debt did you pay off, and how long did it take you?
Our student loans totaled about $200,000, and we paid them off in about 6.5 years.
ME: That's awesome! What did you do for work while you were paying off your debt and about how much did you earn during that time?
My husband and I are both pharmacists. Our total annual income is over $100,000.

ME: What sacrifices did you make to reach your goal?
I don't feel like we really made any sacrifices.  I never had much growing up, and I've kept that mentality to live a more minimalistic lifestyle. We never felt the need to buy luxuries like expensive cars, jewelry, or electronics.

ME: What are your best money-saving tips?
Max out your retirement if you can.
In addition to that, automatically put a percentage of your paycheck into a separate account that you know you won't touch so you never see that money to begin with. Then you won't have the urge to spend it, and you can use it for your next financial goal. 
ME: That's a smart strategy! What would you say to someone considering starting their own debt free journey?
The journey is tough, but once you're debt free, the feeling is so rewarding – this huge weight is lifted. Also, when you get your paycheck, that money is truly yours.

ME: Mike and I can't wait to experience that feeling! Have you made any big purchases with cash? If so, how long did it take you to save for those items?
We saved for about half a year for the car. For our vacations, it usually just took us a few months to save. For our wedding, we saved for about half a year. For our down payment for our house, it took us about two years to save.

ME: Amazing! You did all of that while you were paying off your debt! What has been the best part about your debt free journey?
Both my husband and I have the same mindset when it comes to finances, which has made our journey so much easier.
We never felt like we weren't able to enjoy what we loved doing, which was to travel. To ensure we were still able to do that and pay off our debt simultaneously, we just reprioritized where our money went.
You can be frugal and still have fun.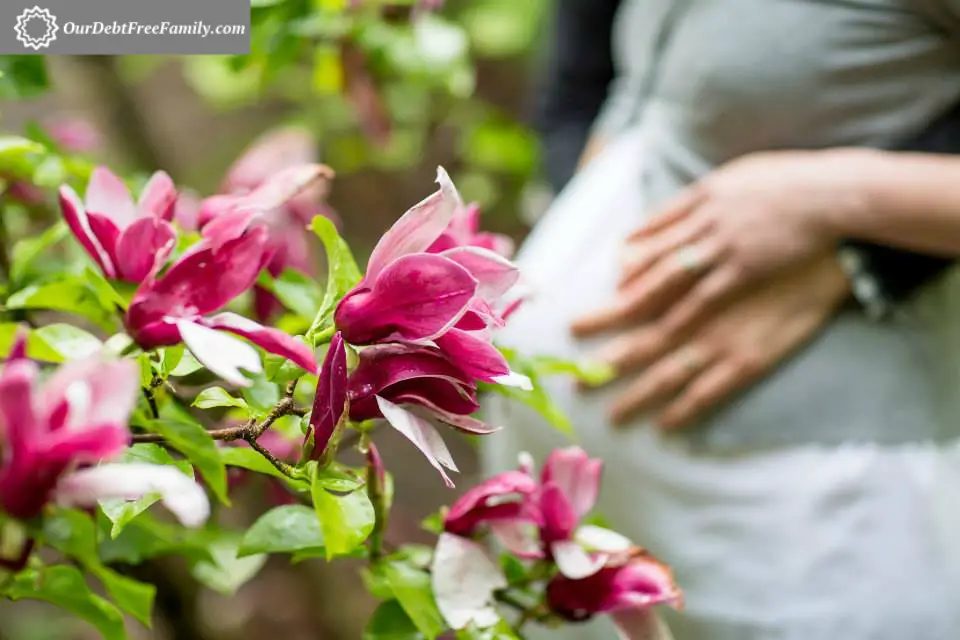 I want to thank Alice and Scott for agreeing to share their story with us.
While they are both pharmacists and they earn a healthy living now, that wasn't always the case.
Alice and I spoke after the interview, and she agreed to let me share a little more about her story.
She mentioned her poor upbringing, but Alice had more challenges during her childhood than her family's financial situation.
When she was little, she was part of a family of five that included her grandma, her younger brother, and her parents. Her dad was the sole income-producer for the family, working as a cook at a Chinese restaurant.
Her mother never worked because she had mental disabilities so Alice took on the cooking and the cleaning for the family.
When her mother's disabilities grew worse, she became violent, and eventually, Alice's little brother and her grandma moved to live with her uncle in another state.
Alice decided to stay with her parents and lied to avoid being placed in foster care. Her dad tried to escape from the problems at home and developed a gambling addiction, losing most of the little money that he earned for the family.
Alice started bussing tables at the age of 14 because she constantly feared that she and her parents would be out on the street at any moment.
Throughout all this, she clung to the idea that if she worked hard in school, she could create a better life for herself and her family.
She earned straight As in high school and college and put herself through graduate school (where she met Scott) so that she could provide financial stability for her own family one day.
So this is more than just a story of how two pharmacists paid off their student loans.
This is a story of how Alice chose to overcome the challenges in her childhood through consistent focus, determination, and hard work, and now, she and Scott are well on their way to achieving true financial freedom.
Where To Go From Here
If you are struggling with your student loans, know that there are options available to help you out.  One thing that a lot of people with large debts often don't consider is balancing their payoff planning with refinancing.  If you do owe a ton, consider going with an outfit like Social Finance (SoFi) and refinancing.  If you owe more than 10% interest it might be worth your time.  Click the link here or go with the banner below to contact them.

More Loan Options
If you have federal student loans, you can look into income-driven repayment plans that can limit your monthly payments to a percentage of your income. If you have a good job and credit score, you may be eligible for student loan refinancing. In this case, a lender will pay off your old loans and issue you a new one with either a lower interest rate or lower monthly payment. To learn more about refinancing, check out this resource.
For more of our great articles, consider reading these:
How To Pay Off Debt When You're Behind On Your Bills
How Lauren Greutman, The Recovering Spender, Paid Off $40,000 of Debt
Learn About How Ron and Thu Paid Off 137,000 in 7 Years
Easily Save Money With Paribus
Frustrated With Great Lakes
Walmart Savings Catcher Phone Number