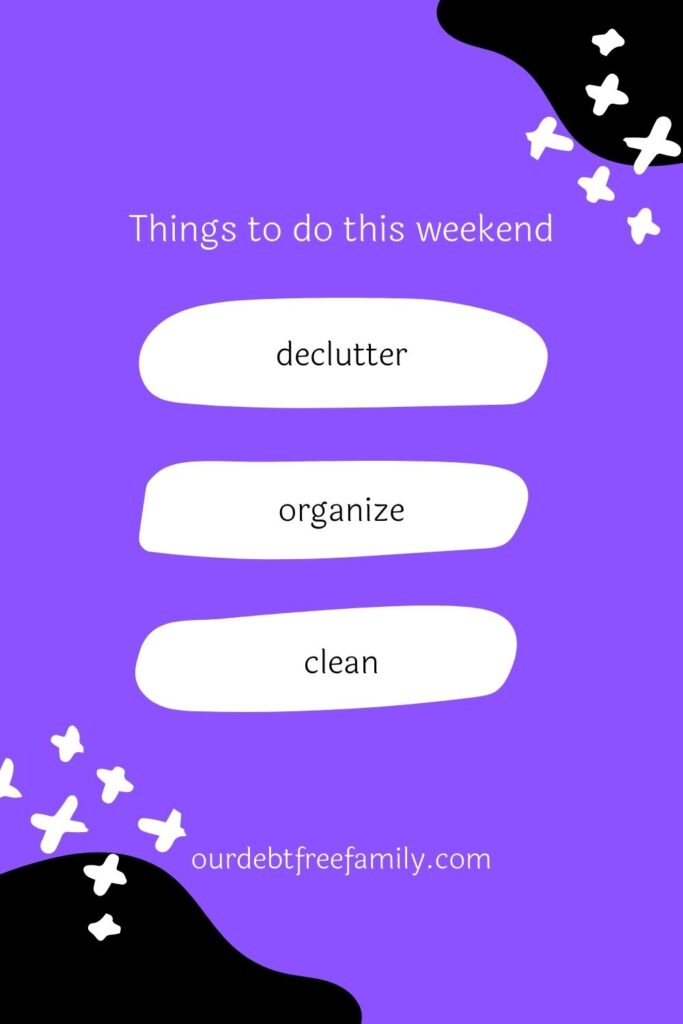 I've been battling some anxiety more recently and it made me realize I needed to minimize some of the things in my life. A lot of the time, I started to feel crowded in my space and cleaning it out can relieve anxious feelings. It can also help improve focus and, for me, it makes it easier to take care of myself and my family. So, I decided to come up with a declutter challenge for the months of April and May to minimize the stress (and clutter) in my home.
Confession: I Throw Everything Away
Before diving into the declutter challenge I'd love for you to join me in, I have a confession to make. I'm guilty of throwing too much stuff away. Sometimes, if it is causing me any stress or anxiety being where it is, it gets thrown away. I'm also not going to spend a ton of time cleaning anything. Take deeply soiled baby onesies. If it is bad enough, they get thrown away folks.
I've thrown a lot of other stuff away over the years for convenience sake or to reduce anxiety. Sometimes it is just easier to toss it rather than stress over fixing it, cleaning it, or just keeping it in my space. If there is a space that is too cluttered, my anxiety will tell me to turn around and do something else. After six months of baby clothes have piled up and Amazon boxes crowd the garage. So, it is time to mindfully declutter every room in the house over the next several weekends.
Embarking on a Healthy Declutter Challenge
Obviously, tossing everything out isn't a healthy coping mechanism. In the past, I've accidentally thrown away important paperwork and items I needed later, causing myself more stress and trouble in the long-run. Not to mention, it can be wasteful if it can truly still be used. So, I decided to embark on a more mindful declutter challenge. We will be starting with my kitchen and the living space this weekend. The pantry, cabinets, drawers, everything is going to get looked at and cleaned out.
Instead of throwing everything out, I'll donate what I can and ask friends if they have a use for any items. For example, when I go to clean out my pantry this weekend, I'll take inventory of the canned goods and things that are unopened (and not expired). If there are items that have been in there for a while unused, I'll either plan a meal with it soon or donate it to a local food bank. Where clothing is concerned, we will save some old t-shirts for rags. Everything else that we haven't worn in the last year or isn't special (like my wedding dress) is getting donated.
Here is a look at my declutter challenge schedule! Join me in freeing up your space this spring!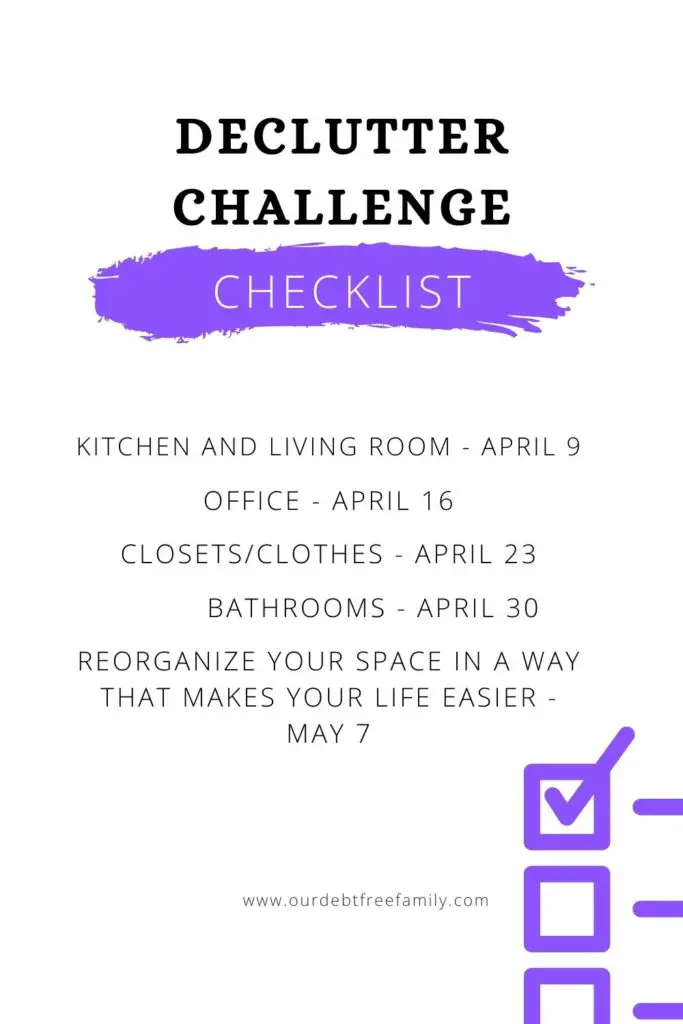 Read More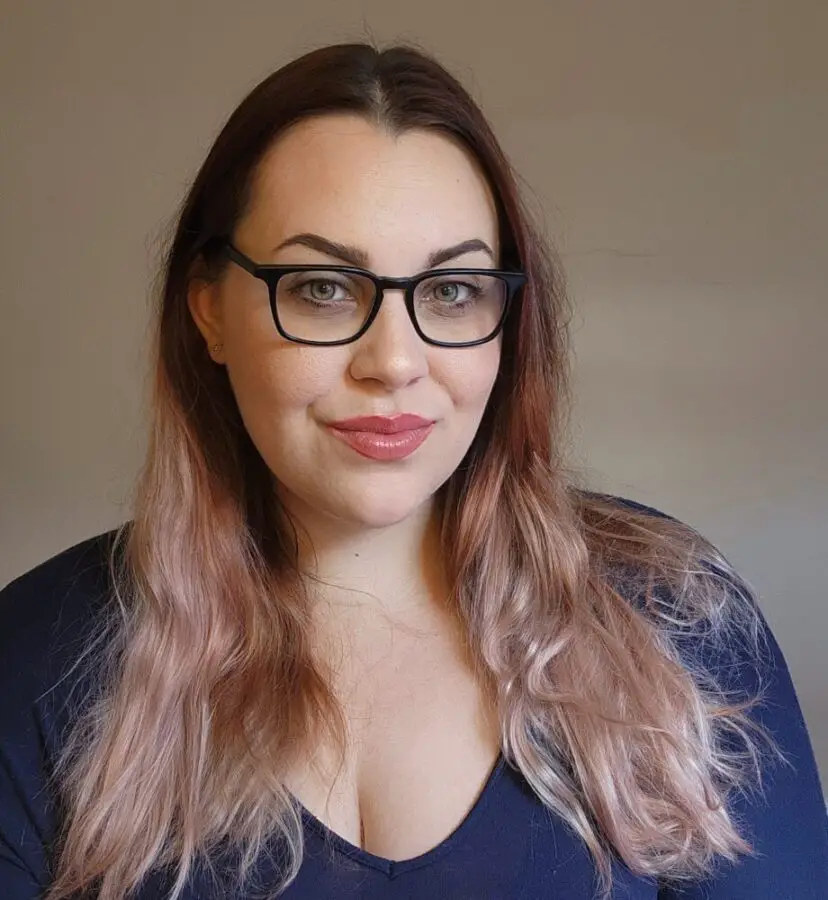 Amanda Blankenship is the Director of Social Media for District Media. In addition to her duties handling everything social media, she frequently writes for a handful of blogs and loves to share her own personal finance story with others. When she isn't typing away at her desk, she enjoys spending time with her daughter, husband, and dog. During her free time, you're likely to find her with her nose in a book, hiking, or playing RPG video games.