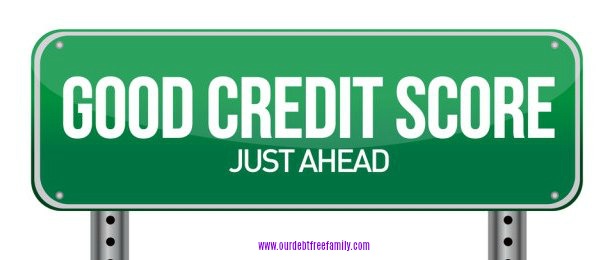 Just over one month ago I looked at my Credit Karma account and realized my credit score had slowly been slipping for months. I was stuck in a tough spot. I'd deferred student loan payments and allowed things to go to collections while I was trying to rebuild and become stable again.
My credit score was sitting at a 460 and I was absolutely terrified. I knew that I'd have a lot of work to do to get it back up to the high 600s it was just two years ago. But with student loan debt and other small debts continuing to rack up ($35,000 plus interest) I thought I had to choose: either pay down debts or build your credit. However, I found a way to do both.
Paying Off Debt While Building Credit
Now, when I say I had to choose you may be confused. Yes, paying debts does help your credit but not all debt payment will reflect positively on your credit report. For example, I paid off an item in collections. Because it was already in collections, it hit my report and won't be fully gone until after seven years has passed.
There are debts that you obtain and pay that can help you build credit though. So if you're looking to pay off debt and build credit, keep the following in mind:
What Debt Should You Target?
Prioritizing which debts will be paid off first is important. For instance, if you have something that is preventing you from furthering yourself on your credit report you'll want to pay that item first. The item I paid in collections was preventing me from renting an apartment so I had to pay that to get a place to stay.
Next, you'll want to target the debts that will report to your credit score. These are items that have not been sent to collections and are still open. If you make timely payments with at least the minimum each month it will positively affect your credit score.
Other Ways to Build Your Credit Score
If you don't have any debt and still need a way to build your credit score, don't worry. There are many ways for you to start building credit. Here are a few ways I've implemented since starting to work on my credit score:
Get a secured credit card: Secured credit cards are a great way for people for no credit or bad credit to build themselves up again. Most cards have a security deposit (usually between $50 and $200).
Take out a small loan: If you're not interested in having a credit card you may consider taking out a small loan. Whether you need the loan for a home purchase or simply want to use it to consolidate debt, repaying the loan can greatly affect your credit.
Rent-to-own: Many rent-to-own places can help you build you credit as well and you'll have something to show for it once you've paid it off. Just be sure to read the fine print and try to pay your items off before the interest kicks in.
Pay your bills on time: Paying your bills on time is a huge factor on your credit report. Consistently late payments can hurt your score by as much as 100 points (or more if you're habitual).
Check your score often: If you see something that doesn't look quite right on your credit score, fix it. You'll want to be sure that no one is using your identity or that you aren't being wrongfully charged.
I have and will be implementing each of these over the coming months. By paying down some debt and opening some lines of credit I've already been able to increase my credit score by 100 points in a month. Whether you are trying to pay off debt or build credit you need to pay attention to your credit score. Letting it go unnoticed will simply create more work for you in the long run. If you have additional ideas on how to pay off debt while building credit, share them with us! 
Photo: Bank Foreclosures Sale
Did you like this article? You may also want to check out: