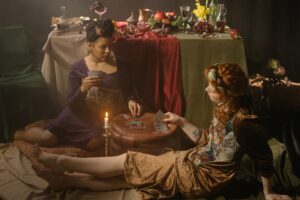 Explore the Web's Best Spots for Free Online Historical Tomance Novels
Readers might be magically transported to bygone eras in historical romance books as love stories play out against the backdrop of historical events, social mores, and cultural landscapes. The ease of reading has improved dramatically in the digital age, enabling readers to indulge their desire for historical romance at no expense. Lets take a look at the options to find free historical romance novels available online and explore their accessibility.
The Enduring Appeal of Historical Romance
As as avid reader, love stories just aren't the same today as they were told centuries and decades ago. The timeless fascination of romance and the evocative charm of history are  woven together in historical romance books. Authors craft stories that have a strong emotional impact on readers by juxtaposing love stories with the rich tapestry of historical locations. The genre not only lets readers escape into the past but also explores the struggles, victories, and passions of individuals dealing with love during periods with unique customs and traditions.
The Digital Revolution and Free Romance Ebooks
A new era of literary accessibility has been ushered in thanks to the internet and digital media in general, forever changing the way we interact with books, and specifically historical romance novels. Because readers can now access a wealth of historical romance stories without having to buy physical copies, this digital transformation has resulted in a widespread appreciate of literature. Let's explore how internet resources that offer free historical romance novels have empowered readers as a result of the digital revolution:
1. Project Gutenberg: A Timeless Repository of Love and History
For bookworms looking to get lost in historical romance books without making a financial commitment, Project Gutenberg, frequently lauded as a digital library of classic literature, serves as a beacon. The vast selection of ebooks available on this platform has smoothly entered the public domain. Readers can discover stories of love and passion that take place against the backdrop of various historical eras by exploring Project Gutenberg's virtual shelves. The platform's dedication to protecting the literary legacy and ensuring that it is available to a global audience is what makes reading these classic stories for free so alluring.
2. ManyBooks: An Odyssey Through Eras and Emotions
The digital reading haven ManyBooks proudly offers a wide selection of free eBooks that cover the entire historical romance genre. Readers can easily explore many historical eras, locations, and characters thanks to this platform's user-friendly layout. ManyBooks provides a platform for readers to go through time and immerse themselves in enthralling love stories, all without spending a dime, from the sweeping romance of the Victorian era to the intrigue of the Regency period.
3. Wattpad: A Collaborative Haven for Romance Enthusiasts
By encouraging global cooperation between authors and readers, Wattpad has transformed the reading experience. This website provides a safe haven for both seasoned authors and up-and-coming writers to present their historical romance works to an active readership. Readers can actively participate in debates and criticism while having access to a variety of articles, frequently for free. Readers have a singular opportunity to interact with love tales from many times and cultures thanks to Wattpad's interactive nature, which fills the gap between producers and consumers.
4. Librivox: Breathe Life into History Through Audiobooks

Librivox, our favorite, provides a variety of free audiobook versions of well-known historical romance novels for individuals who value the art of auditory storytelling. This website turns written stories into spoken ones, giving well-known stories of love a new spin. Reading voice narration allows readers to hear the passionate characters' words against the backdrop of historical events, bringing historical romance novels to life.
The Librivox app has 4.7 stars from over 61,000 reviews on the Google Play store, and has been downloaded over 1 million times. Like with any app, there are some users who did not have a great user experience. But the vast majority of reviews are positive and cements Librivox as one of the best audiobook apps out there.
The abundance of free audiobooks available on Librivox is proof of the value of teamwork and a common passion for literature. Volunteer narrators for the platform give their time and skills to narrate classic books, including treasured historical romances. Through the intimacy of spoken word, listeners can explore tales of love, passion, and intrigue while taking in the beauty of historical places.
Audiobooks are also accessible to people with a wide range of preferences, including those who might struggle to read traditional text or have visual impairments. This openness makes historical romance books available to a wider readership, enhancing their reading experiences in ways that go beyond print.
Online libraries, like Librivox, have led the way in providing free audiobooks of well-known historical romance ebooks. The community-driven project works with volunteers to record books in the public domain, many of which are classic stories of historical romance. Regardless of one's financial situation, everyone can now enjoy literary gems thanks to the democratization of audiobooks.
With the aid of talented narrators who give each character's voice personality and emotion, readers can travel through time on a love adventure with free romance audiobooks. The auditory experience heightens the sense of immersion by allowing listeners to participate in the story directly, conjuring up vivid images from the spoken word.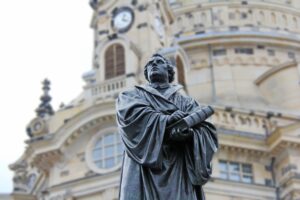 Diverse Historical Settings and Themes
The wide variety of locales and issues that historical romance books cover is one of their most alluring features. These books provide a window into various eras, societies, and cultures, from the opulence of Regency England to the harsh landscapes of the American frontier. Historical romance books appeal to a variety of interests, whether readers are drawn to the grace of the Victorian era, the passion of the Renaissance, or the resiliency of characters during conflict.
Exploring Subgenres: From Billionaires to Bodice-Rippers
Subgenres under the historical romance genre cater to particular interests and preferences. Others may be drawn to subgenres like "Billionaire Romance," which offers a contemporary spin by fusing riches and luxury with historical narratives, while some readers may be drawn to the grace and splendor of historical settings. This combination shows off the genre's adaptability by satisfying both purists and those looking for a modern take on historical romance.
The Rise of Free Romance Audiobooks
The emergence of audiobooks has caused the evolution of storytelling to take an astounding turn. This change has had a significant effect on the genre of historical romance novels, where the combination of engrossing stories and the auditory appeal of spoken word has produced a spellbinding experience. Free romance audiobooks have emerged, providing readers with a unique method to interact with historical love stories while transcending the constraints of traditional reading, adding to the charm of historical romance ebooks.
By immersing listeners in a multisensory realm where storytelling has a new dimension, audiobooks have transformed the way we consume literature. Readers can fully immerse themselves in stories while participating in other activities thanks to the sensory-rich experience provided by the aural medium. Audiobooks give you a chance to interact with literature at times that could otherwise be viewed as unproductive, whether you're traveling, working out, or just unwinding.
The switch to audiobooks has given readers of historical romance books a new perspective on time-honored tales. Listeners can enjoy the subtleties of emotions, the chemistry between characters, and the rhythm of historical locations as conversation is brought to life by talented narrators. Readers can experience the past through audible textures that reflect the ethos and ambiance of the time period thanks to this combination of storytelling and auditory involvement.
Enriching the Historical Romance Experience
Free romance audiobooks have become increasingly popular, democratizing access to literature while also heightening the emotional impact of historical romance tales. These audiobooks enrich the reading experience by enabling listeners to participate in the stories through auditory immersion, which brings characters, settings, and emotions to life. When viewed through the art of expert narration, the appeal of love stories placed against historical backdrops is rendered even more intriguing.
Conclusion
The core of interactions between people throughout history is captured in the enthralling blend of love, history, and emotion found in historical romance books. Due to the availability of free historical romance novels online, the digital era has made these stories more accessible to readers. Whether you enjoy billionaire romance novels or a more fantasy driven story of love, readers can discover the world of historical romance novels for free, allowing their emotions to be swept away by the romance of bygone eras, thanks to the convenience of digital platforms and the allure of the past.
READ MORE: