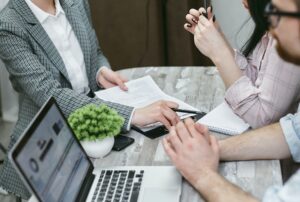 Shared Equity: A  Guide to Shared Equity Mortgages and Loans
Shared equity is a financial arrangement gaining popularity in the realm of homeownership and real estate investment. It offers a unique opportunity for individuals and families to enter the housing market, build equity, and achieve their homeownership dreams. We will discuss  and explore shared equity mortgages, shared equity loans, shared equity agreements, and shared equity finance agreements, shedding light on how they work and whether they are the right choice for you.
Understanding Shared Equity
Shared equity is a financial arrangement where two or more parties jointly own a property and share the financial responsibility associated with it. This concept has gained traction as a means of making homeownership more accessible, especially for first-time buyers who may struggle to afford a traditional mortgage.
Shared Equity Mortgage
A shared equity mortgage is one of the most common forms of shared equity arrangements. It typically involves a partnership between the homeowner and another entity, such as a government agency, non-profit organization, or private investor. Here's how it works:
Ownership Share: The homeowner and the partner organization each contribute a specific percentage of the property's purchase price. For example, the homeowner might provide 70% of the funds, while the partner organization contributes the remaining 30%.
Shared Responsibility: Both parties share in the property's expenses, including the mortgage payments, property taxes, and maintenance costs, in proportion to their ownership share.
Equity Buildup: As the property's value appreciates over time, both parties benefit from the increase in equity. When the property is sold, the proceeds are divided based on the ownership percentages.
Shared equity mortgages are particularly beneficial for buyers with limited down payment funds, as they reduce the upfront financial burden. They also provide an opportunity for investors to earn a return on their investment as the property appreciates.
Shared Equity Loan
A shared equity loan is a financial product that allows homeowners to borrow money against the equity they have in their property. Unlike a traditional home equity loan, where the homeowner borrows a fixed amount, a shared equity loan enables borrowers to access a portion of their home's equity. Here's how it works:
Equity Percentage: The homeowner and the lender agree on a percentage of the home's equity that can be borrowed. For example, if the home's current value is $300,000, and the homeowner agrees to borrow 20% of the equity, they can access up to $60,000.
Loan Terms: Shared equity loans come with specific terms and conditions, including interest rates and repayment schedules. Some loans may require periodic interest payments, while others allow the interest to accrue until the loan is repaid.
Repayment: Repayment of the shared equity loan typically occurs when the home is sold or refinanced. At that point, the homeowner repays the loan amount, plus any accrued interest, to the lender.
Shared equity loans are advantageous for homeowners who need access to cash but want to retain ownership of their property. They provide flexibility in accessing funds without the need for a traditional home equity loan or line of credit.
Shared Equity Agreement
A shared equity agreement is a legally binding contract that outlines the terms and conditions of the shared equity arrangement between homeowners and their partners. This document is crucial for clarifying the rights and responsibilities of each party. Key components of a shared equity agreement include:
Ownership Percentages: The agreement specifies the ownership percentages of both the homeowner and the partner organization or individual.
Financial Responsibilities: It outlines how financial responsibilities are shared, including mortgage payments, property taxes, insurance, and maintenance costs.
Equity Distribution: The agreement defines how the proceeds from the sale of the property will be distributed among the parties, taking into account any changes in property value.
Rights and Obligations: It delineates the rights and obligations of each party, including the right of the partner organization to approve or disapprove of certain decisions related to the property.
Termination Conditions: The agreement may include conditions under which the shared equity arrangement can be terminated, such as the homeowner buying out the partner's share or selling the property.
A well-drafted shared equity agreement helps prevent misunderstandings and disputes between the parties involved and ensures a smooth and fair process throughout the homeownership journey.
Shared Equity Finance Agreement
A shared equity finance agreement is a specific type of shared equity arrangement that involves financing the purchase of a property through shared ownership. This agreement is often used in situations where the homebuyer cannot afford the full purchase price. Here's how it typically works:
Partnership: The homebuyer partners with a financing entity, such as a government agency or non-profit organization, to purchase the property jointly.
Ownership Split: The financing entity contributes a portion of the funds required to buy the property, while the homebuyer provides the remaining portion.
Equity Sharing: Both parties share in the property's equity growth or decline based on their ownership percentages.
Exit Strategy: The agreement outlines the terms for selling the property, allowing the homebuyer to gradually increase their ownership share over time or buy out the financing entity's share.
Shared equity finance agreements are designed to make homeownership more attainable for individuals and families who would otherwise struggle to secure a mortgage for the entire property value. These agreements provide a pathway to gradually increase ownership and eventually become the sole owner of the property.
Pros and Cons of Shared Equity
Now that we've explored the various aspects of shared equity, let's weigh the pros and cons of this financial arrangement:
Pros:
Access to Homeownership: Shared equity makes homeownership more accessible by reducing the upfront financial burden, making it an attractive option for first-time buyers.
Financial Flexibility: Shared equity allows homeowners to access cash or borrow against their home's equity without resorting to traditional loans.
Shared Expenses: With shared ownership comes shared expenses, which can make homeownership more affordable as costs are distributed among multiple parties.
Equity Growth: As the property appreciates in value, both parties benefit from the increase in equity, potentially resulting in significant financial gains.
Cons:
Loss of Full Ownership: Homeowners in shared equity arrangements do not have full ownership of the property until they buy out the partner's share, which can limit their control over the property.
Shared Costs: While shared expenses can be a pro, they can also be a con if there are disputes or disagreements over financial responsibilities.
Exit Complexity: Exiting a shared equity arrangement can be complex and may require negotiations and legal processes, potentially causing delays or complications when selling the property.
Equity Sharing: Sharing equity means sharing the profits upon sale, which could result in less financial gain compared to sole ownership.
Shared Equity Companies
Shared equity mortgage companies provide a lifeline to those who struggle with high down payments or student loan debt. However, it's crucial to understand the terms, equity sharing arrangements, and potential risks associated with these programs. While they open doors to homeownership, making an informed decision is key to ensuring your long-term financial well-being. Let's take a closer look at four leading shared equity mortgage companies and what they bring to the table:
Unison: Unison has made a name for itself in the shared equity space. They provide down payment assistance in exchange for a share in the future appreciation (or depreciation) of your home. Their flexible terms and non-intrusive approach have garnered positive attention.
Point: Point offers a unique alternative to traditional home equity loans. They invest in your property in exchange for a share of its future value. This means no monthly payments, giving homeowners the financial freedom they need.
Landed: Landed specializes in helping educators achieve homeownership. They offer shared equity down payment assistance to educators, supporting them in expensive housing markets.
Home Partners of America: This company takes a different approach, allowing you to lease a home with the option to buy it later. They have a diverse portfolio of properties in various locations.
Is Shared Equity Right for You?
Whether shared equity is the right choice for you depends on your financial goals, circumstances, and preferences. It's essential to weigh the pros and cons carefully and consider the following factors:
Affordability: Shared equity can be a viable option if you struggle to afford a traditional mortgage or need access to home equity for financial reasons.
Long-Term Plans: Consider your long-term plans for the property. If you intend to stay in the home for a short period, shared equity may be less advantageous.
Partner Entity: Research and choose your partner entity wisely, ensuring that their terms align with your objectives and financial capacity.
Exit Strategy: Familiarize yourself with the exit strategy outlined in the shared equity agreement to understand how you can eventually gain full ownership.
Legal Advice: Consult with legal and financial professionals to ensure you fully comprehend the terms and implications of any shared equity arrangement.
Conclusion
Shared equity, encompassing shared equity mortgages, shared equity loans, shared equity agreements, and shared equity finance agreements, presents a viable path to homeownership and financial flexibility. It offers an alternative to traditional financing methods, making it accessible for a wider range of individuals and families.
However, shared equity is not without its complexities and considerations. Before embarking on a shared equity journey, carefully assess your financial goals, collaborate with reputable partner entities, and seek professional advice. Ultimately, shared equity can be a valuable tool in your financial toolbox, helping you achieve homeownership and build wealth over
READ MORE: