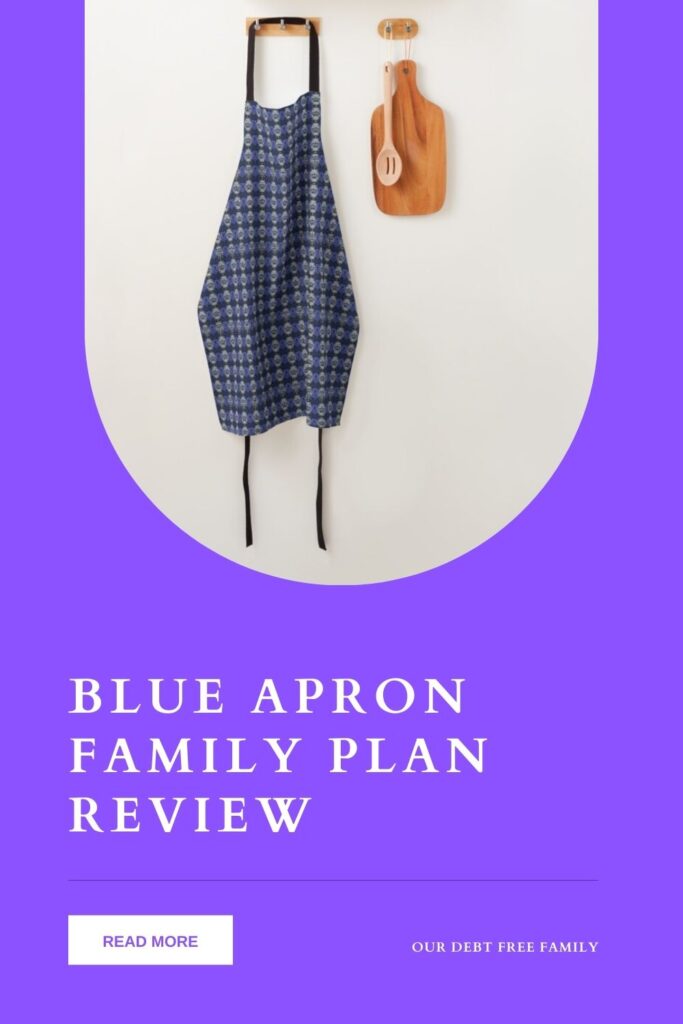 Is the Blue Apron Family Plan Worth It or Should you Try an Alternative?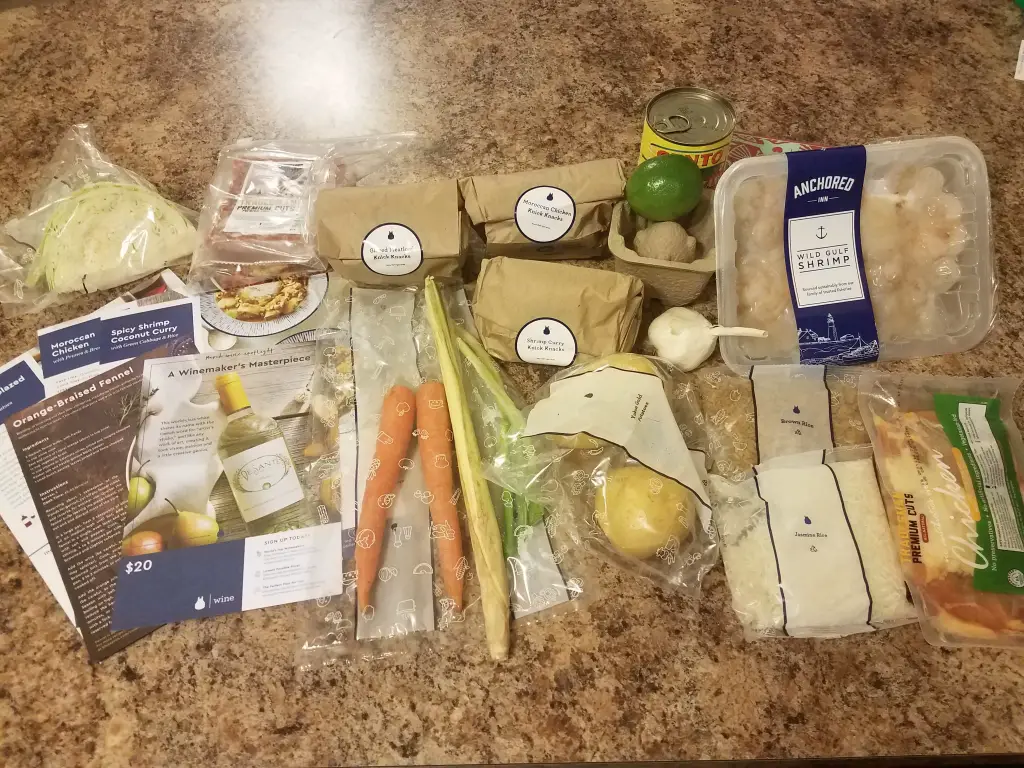 Blue Apron, a popular meal kit delivery service, offers a convenient solution for busy individuals and families. With Blue Apron, you receive pre-portioned ingredients and chef-designed recipes right to your doorstep. You can enjoy cooking delicious meals with ease, making dining at home both simple and enjoyable. Lets explore the meal delivery service to see if you're better off trying one of Blue Apron's competitors.
Blue Apron's  Signature Family Plan Review. Is It Worth It?
The 4-Serving Signature plan is ideal for satisfying a family of four and this plan is tailored to your needs. The Blue Apron curates a weekly selection of seven delectable recipes, allowing you to customize your deliveries with your choice of 2, 3, or 4 recipes per shipment.
Pro: It Is Convenient
As an introvert, I love convenience whenever I can get it. Blue Apron's 4-serving signature plan was delivered right to my doorstep, and everything was already measured and ready for me to use. I didn't have to worry about the food going bad as it was packed with two ice packs to keep it nice and cool. I loved that I didn't have to go out to be able to prepare healthy, delicious meals for me and the hubby. 
Pro: Relatively Easy To Cook
If you aren't much of a cook, my Blue Apron family plan review may not be a big help for you. I love cooking, so the meals from Blueapron.com were fairly easy to make for me. However, if you can easily burn water, you may need to order Blue Apron a few times before you get the hang of things.
They do offer recipe cards, but mistakes can still happen. Overall, I think Blue Apron does a great job and showing you the process of making the meals they send you.
Pro: Options For Meat Eaters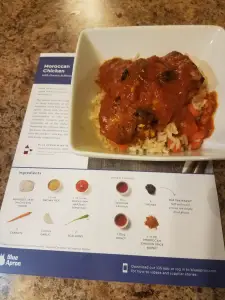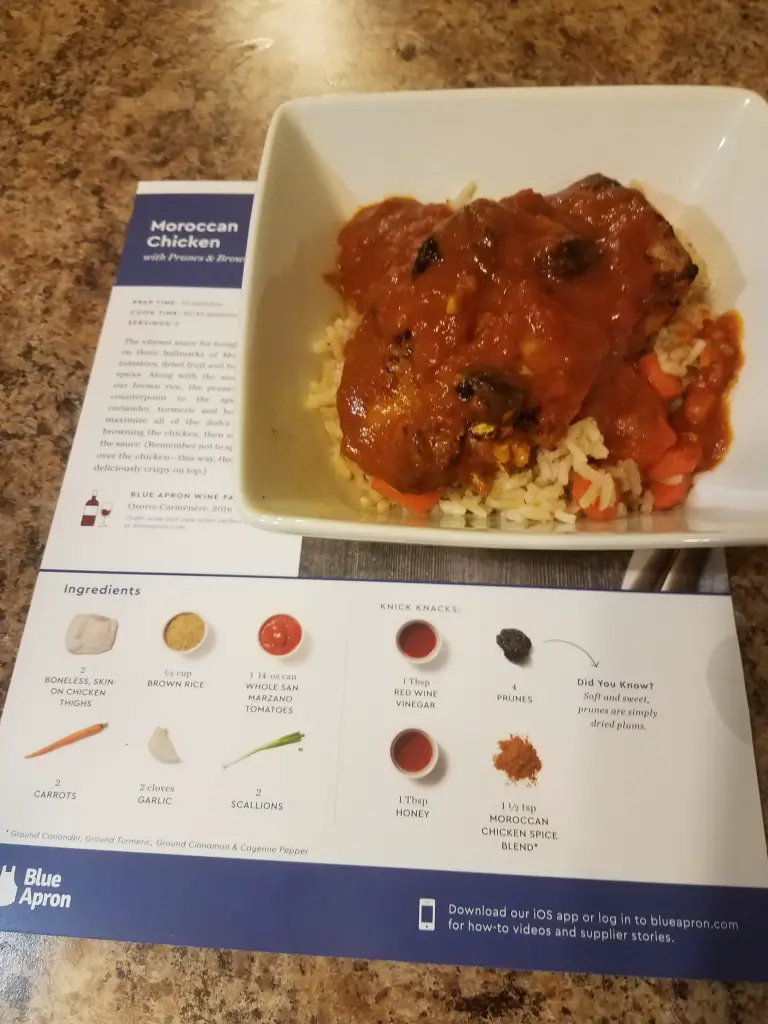 Are you or your family meat eaters? Then you will love Blue Apron's family plan.
Our box included recipes for Chipotle-Glazed Meatloaf with Crispy Potatoes, Moroccan Chicken with Prunes & Brown Rice, and Spicy Shrimp Coconut Curry with Green Cabbage & Rice. All three dishes had different meats, so it was hard to get bored, like you get when you eat chicken three or four days in a row.
Pro: Gourmet Food Without Going Out
Grabbing a fancy dinner sounds less appealing when you can get a virtually the same thing delivered to your door. This is something my family, especially my husband, enjoyed. Not only did it get us all into the kitchen, but we were able to create what we felt were beautiful masterpieces. So if you are looking to have a special dinner with your family, the Blue Apron family plan could be a good choice. 
Pro: Customer Service and Contact Information
My personal Blue Apron family plan review wouldn't be complete if I didn't add this pro. The customer service at Blue Apron is amazing! Our order was late when FedEx couldn't find our home. Instead of saying "Not our problem" after we contacted customer service, Blue Apron apologized and guaranteed our food and satisfaction or they would make it up to us!
I didn't even really mind if the order was a little late, but it was nice to know that Blue Apron cared enough to reach out to me and take responsibility for something that wasn't their fault. It was easy to contact Blue Apron as the phone number, email address, as well as a robust FAQ section is easily located on their website.
Cons and Disadvantages of Blue Apron's 4 Serving Signature Plan
Con: Too Much Packaging
This may not be a con for some, but I didn't like how much packaging came with all of the food. Although I understand that Blue Apron has to keep items like eggs safe, it was a disappointment to see so much plastic. I tend to buy almost all of my grocery items using reusable bags and jars, so of course my opinion may differ from yours.
Con: Food Can Be Bland
My family loves spice. We love our food well seasoned, so we choose our meals based on what sounded spicy or super flavorful. To our surprise, two of our three dishes were bland. Even I had to add quite a bit of salt to up the flavor of my dishes, which I normally don't salt my food at all. For food that looked so tasty, I definitely expected more flavor. However, I do understand that Blue Apron had to find a happy medium with their level of seasoning.
Con: Portions Are Too Small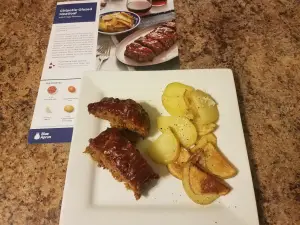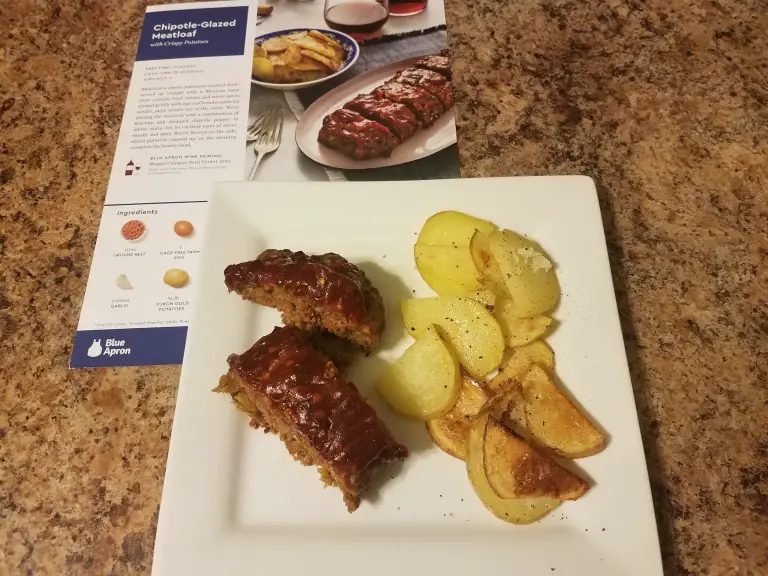 As with the other pros and cons for my Blue Apron family plan review, your opinion may differ from mine. For my family, I thought the portions were incredibly small for what Blue Apron was charging per meal , "as low as 7.99 per person." When I first started unboxing our items, I thought the portions wouldn't be enough, and I was right. My husband was usually hungry after each meal. Even I found myself grazing on food from the fridge after having dinner.
Con: Expensive
This brings me to my next and most important con for my Blue Apron family plan review. If your family normally spends an exorbitant amount on groceries every week, Blue Apron's meal kits may save you money, but for us, it would cost more in the long run.  For a family of four, two meals per cost us $90.91. Even in today's economy, $90 could get you a lot of groceries. Because I love saving money, and don't want to spend a small fortune on food, this is one of the biggest cons that I had about Blue Apron's meal kit service. 
Overall, I don't think I would use Blue Apron again, but I do think they have quite a few perks that may appeal to others. If you want to invite me over for dinner though, I won't object! It can never hurt yo give them a try at a promotional price or using a coupon code. Those tend to be more reasonable.
Pricing Tiers
As you purchase more servings of a recipe from Blue Apron, the price per serving tends to go down; the typical "buy more-save more" scenario. The frequency of deliveries also affects the final price. In general, the price per dish goes down as you add more meals to your order. As indicated in the screenshot below, five 4-serving meals for 5 days will cost $170.79.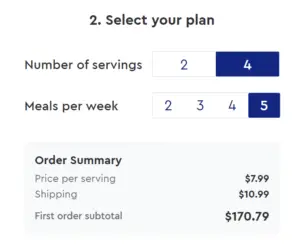 Blue Apron Military and Public Service Discount
Blue Apron takes pride in extending its support to various community members, including military personnel, healthcare professionals, , seniors aged 55 and over, students, teachers, first responders, alumni, and government workers. To claim your exclusive discount for new customers, you simply complete the verification process using ID.me. Right now as a token of their appreciation, Blue Apron is offering $110 off and free shipping on your first order if you fall into on the mentioned categories and verify your information through ID.me before placing your order.
Blue Apron Gift Cards and Coupons

To entice new customers, Blue Apron occasionally runs exclusive sales, discounts, and welcome offers. These can include complimentary add-ons or discounted prices for the first few weeks. If you're interested in trying out the service, it's a good idea to keep an eye out for such promotions.
Blue Apron provides Meal Gift Cards in increments of $70, $140, and $280. The recipients have the flexibility to apply a Meal E-Gift Card to any subscription meal plan or purchase from the Market section of the website or app.
In additional to the general gift cards offered, there is an option to purchase wine gift cards which can be applied to their wine subscription service. Wine gift cards also come in increments of $70, $140, and $280.
Blue Apron Gift Cards have no expiration date, no associated fees, but they are non-refundable.
How to Cancel Blue Apron?
If you wish to temporarily suspend or terminate your account, please visit your Account Settings and navigate to the Plan Settings page. Locate 'Meals' or 'Wine,' click 'Edit,' and then select 'Pause/Cancel Subscription.'
You can choose to pause deliveries for 4, 6, or 8 weeks, or cancel your subscription. Make your selection and click 'Next.'
Once you've confirmed by clicking 'Pause My Subscription,' upcoming deliveries will display a moon symbol indicating the pause. Deliveries will automatically resume when the pause period ends.
If you decide to cancel, a brief survey will pop up to gather feedback on your Blue Apron experience.
How to Pause Blue Apron Deliveries?
If for any reason you would like to skip deliveries, there is the flexibility to skip orders up to five weeks ahead. To skip a delivery, simply log in to your account, visit the "Upcoming" page, find the order you want to skip, and click the 'Manage Delivery' button next to the delivery date. Then, choose 'Skip This Delivery." This is a great option for users who would like to take a break from the meal kit delivery service or may be going out of town for a while.
Is Blue Apron Worth the Cost?
Quality and Variety
The standard of the ingredients and the range of recipes given are two of the most important factors to take into account when assessing Blue Apron's value. A wide menu that takes into account a variety of dietary preferences and constraints is something Blue Apron takes great pleasure in. Subscribers like being exposed to new flavors and ingredients that they might not have otherwise explored. Each meal delivery kit service has their very own unique menu and you may prefer the choices offer by a Blue Apron competitor so this goes down to personal preference. 
Convenience and Time-Saving
Convenience is a major selling point for Blue Apron. The service does not require meal planning, ingredient shopping, or portion control. Even people with little to no experience in the kitchen can easily follow a recipe's clear instructions. The time saved on meal preparation and grocery shopping can be extremely valuable for busy people or families.
Cost Comparison to Dining Out
It's critical to compare the price of Blue Apron to takeout or dining out when determining its value. Even though Blue Apron's cost per dish may be more than making food from scratch, it is frequently less expensive than going to a restaurant of a comparable standard. Additionally, cooking a dinner of restaurant caliber at home may be a very rewarding experience.
Reducing Food Waste
The pre-portioned ingredients from Blue Apron help prevent food waste because you only get what you need for each meal. In the long term, as there won't be any wasted ingredients, this can be both economical and environmentally friendly.
Flexibility and Skipping Weeks
Blue Apron users have the freedom to skip weeks or halt their subscriptions, which is useful for vacations or other times when meal packages aren't needed. This function makes sure you only pay for the weeks you intend to utilize the service.
Reviews and Customer Feedback
Customer testimonials and comments are crucial determinants of the value and satisfaction that Blue Apron provides. The Blue Apron App currently has an impressive 4.7/5 from over 39,000 reviews on the Apple App store.  Although opinions can differ, clearly by a large margin, users like the comfort, culinary experimentation, and overall experience that Blue Apron offers.  The following are some recurring topics that show up their reviews:
1. Convenience
One of the most notable benefits cited by Blue Apron customers is convenience. It saves them a ton of time since all the ingredients are delivered directly to their door. Reviewers frequently express their relief at not having to go grocery shopping as is customary. People with busy schedules are especially drawn to this convenience element because it spares them the stress of navigating crowded aisles and protracted checkout lines.
2. Cooking Skills Improvement
Many Blue Apron customers claim that the service has improved their cooking abilities. The pre-measured ingredients and thorough recipe cards offer a wonderful learning opportunity by exposing consumers to fresh ingredients and cooking methods that they might not have otherwise discovered. Blue Apron provides a simple platform for folks who aren't comfortable in the kitchen to broaden their culinary experiences.
3. Family-Friendly Options
Particularly, families benefit from the Blue Apron service. The 4-serving plan's accessibility makes it possible to create meals that can feed a large group of people, which can save a ton of time for households with hectic schedules. Families benefit greatly from the ability to prepare restaurant-quality meals at home while taking into account various tastes and preferences.
4. Variety of Recipes
One of Blue Apron's strengths is frequently cited as its regularly changing menu of dishes from many cuisines and culinary traditions. Users value the chance to experiment with a variety of flavors without having to comb through cookbooks or look for specialized ingredients. In addition to making meals more interesting, this variety also inspires customers to try new ingredients and culinary techniques.
5. Portion Control and Reduced Waste
Reviewers generally support the idea of pre-portioned ingredients. By doing away with the need to measure ingredients, this function not only makes cooking simpler but also helps with portion management. As they only receive the precise amounts required for each dish, users frequently enjoy a decrease in food waste. This improves cooking efficiency and cost-effectiveness while also being ecologically friendly.
Final Considerations
It's important to consider a number of variables as you decide whether to sign up for Blue Apron to make sure the service fits with your preferences, way of life, and culinary objectives. Here are some important things to think about:
1. Budget
Consider whether Blue Apron's cost is in line with your budget before enrolling. Think about whether the price per dish fits your budgetary needs and eating preferences. While the ease and high quality of the components are enticing, it's important to make sure that the cost is reasonable for your particular situation.
2. Culinary Exploration
If you're a daring eater who enjoys experimenting with different dishes and ingredients, Blue Apron may give you a fascinating chance to broaden your gastronomic horizons. You may experience flavors and cooking methods that you might not have otherwise encountered, thanks to the menu's variety.
3. Time Savings
Consider how much time and effort a Blue Apron subscription would save you. The preparation of ingredients, supermarket shopping, and meal planning can take a lot of time. With Blue Apron, you can take back that time and put it to use on things that are important to you.
4. Cooking Enthusiasm
Think about how you feel about cooking. Blue Apron may improve your culinary experience if you consider cooking to be a creative and fun hobby by giving you tailored recipes and premium products. The simplicity of pre-measured materials, though, can make the procedure more enjoyable if you don't enjoy cooking or view it as a work. Think about how much time and effort you would save by signing up for Blue Apron. It can take a lot of time to prepare the components, go grocery shopping, and plan meals. You can reclaim that time with Blue Apron and use it for the things that matter to you.
5. Flexibility
Check to see if Blue Apron's menus and flexibility suit your eating preferences and way of life. Some plans allow you to select alternatives that meet your needs while accommodating varying household sizes and food preferences. Additionally, within the constraints of the offered recipes, Blue Apron's personalization options can assist you in adjusting the service to your preferences.
6. Dietary Preferences and Restrictions
Examine the various meal options before enrolling to make sure they adhere to your dietary preferences and any possible restrictions. Blue Apron does include vegetarian and wellness-focused menus, but it's crucial to be sure the service can meet your individual requirements.
7. Commitment and Usage Frequency
Keep in mind how frequently you intend to use Blue Apron's services. While some users choose recurring subscriptions, others occasionally utilize it as an addition to their meal planning. In light of your particular situation, decide whether the frequency of use justifies the expense and convenience.
8. Cancelation Policy
Learn about Blue Apron's cancellation procedures. This information can provide you comfort if you choose to pause or cancel your subscription.
Conclusion
Your personal preferences, way of life, and financial circumstances will all play a role in whether or not you decide to subscribe to Blue Apron. Even while it might not take the place of every meal you prepare or eat out, Blue Apron might add something special and useful to your culinary exploration. Understanding the costs, advantages, and restrictions can help you make the decision that suits your preferences and needs, just as with any investment.
Read More