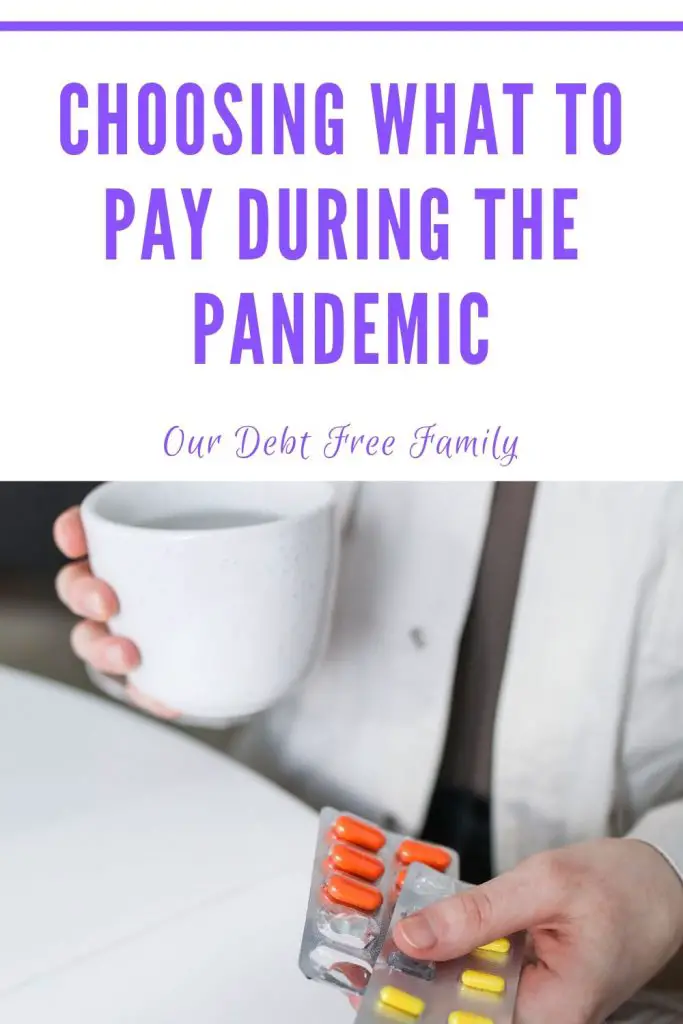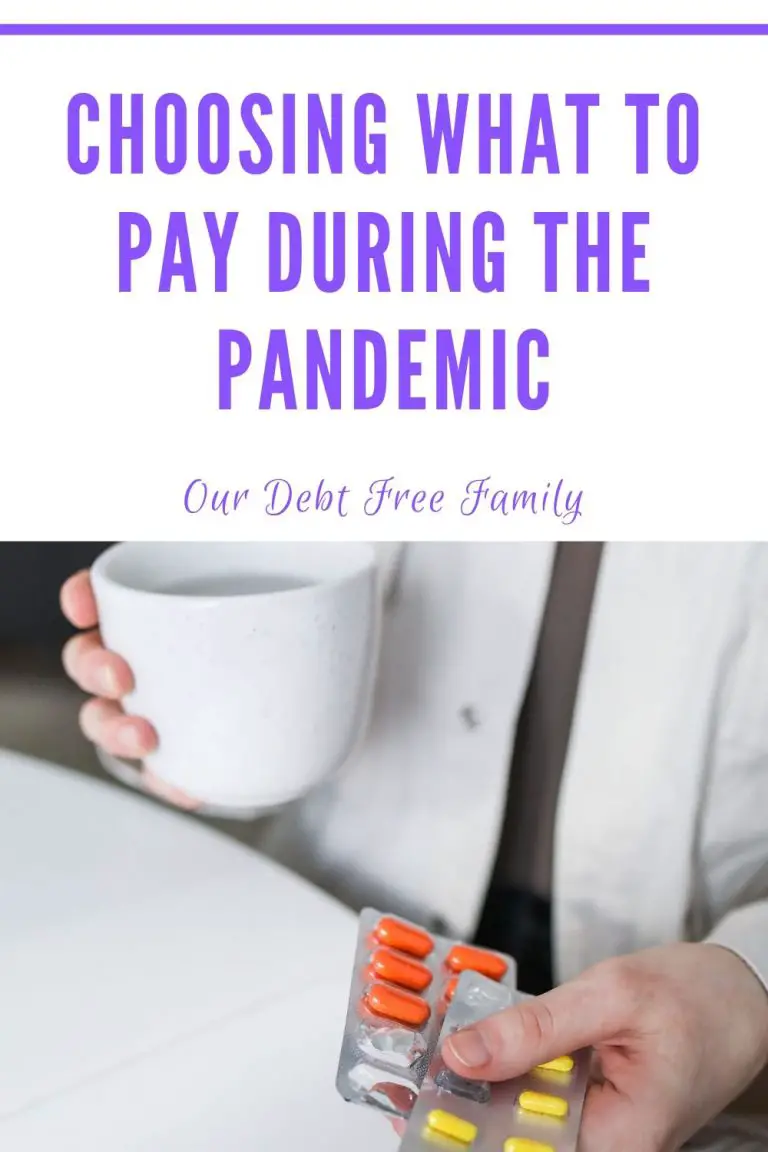 Jobless claims in the United States have reached more than 6.5 million as of last week due to layoffs amid the COVID-19 pandemic. Because of this, many people are falling behind on their bills, despite the stimulus package. In our home, our monthly income has been sliced in half, leaving us picking and choosing what bills get paid now.
Establishing a Financial Cushion
If you've been keeping up-to-date with our financial journey, you know we just recently established our $1,000 emergency fund (again). Well, due to my husband's layoff, we needed to use a chunk of that to cover expenses of moving his tools and covering bills. After doing that in March, we are re-evaluating how we are going to tackle the COVID-19 pandemic financially.
Initially, I was just going to maintain all of my payments across the board, but that leaves us essentially paycheck-to-paycheck (which is a little iffy in the current environment). However, after seeing our EF drained, I reconsidered that and decided to take a break from 2 larger monthly payments just to refund our emergency savings. Having cash saved and on-hand right now would provide our household with some peace of mind.
That being said, my student loan is under forbearance until September and my car company is giving me a three-month break from payments. This will allow us to bank $768 each month for the next three months, which will be a nice emergency savings fund.
Consider What You Need
For us, having that buffer cash on hand is going to be key in keeping us financially stress-free during this time. Believe me, the last thing you want to do is to be stuck in the house with your spouse fighting about money. You may be thinking, "well, we HAVE to make payments on the credit card, car, etc." That may not be entirely true.
Many companies are offering breaks on payments or lower payments in order to help individuals impacted by the coronavirus outbreak. Call and discuss your options with each business. Get your bills as low as possible.
If your available cash still doesn't cover what's due, consider what you need. Tiffany Aliche, aka the Budgetnista, told NPR in an interview, "then I would ask myself, is this something that I must pay for because I have to maintain my health and my safety? That comes first and foremost."
So, if it doesn't pertain to your health and safety right now and you don't have it, take a breath. It is important to remember what you do and do not control at a time like this.
Putting Plans on Hold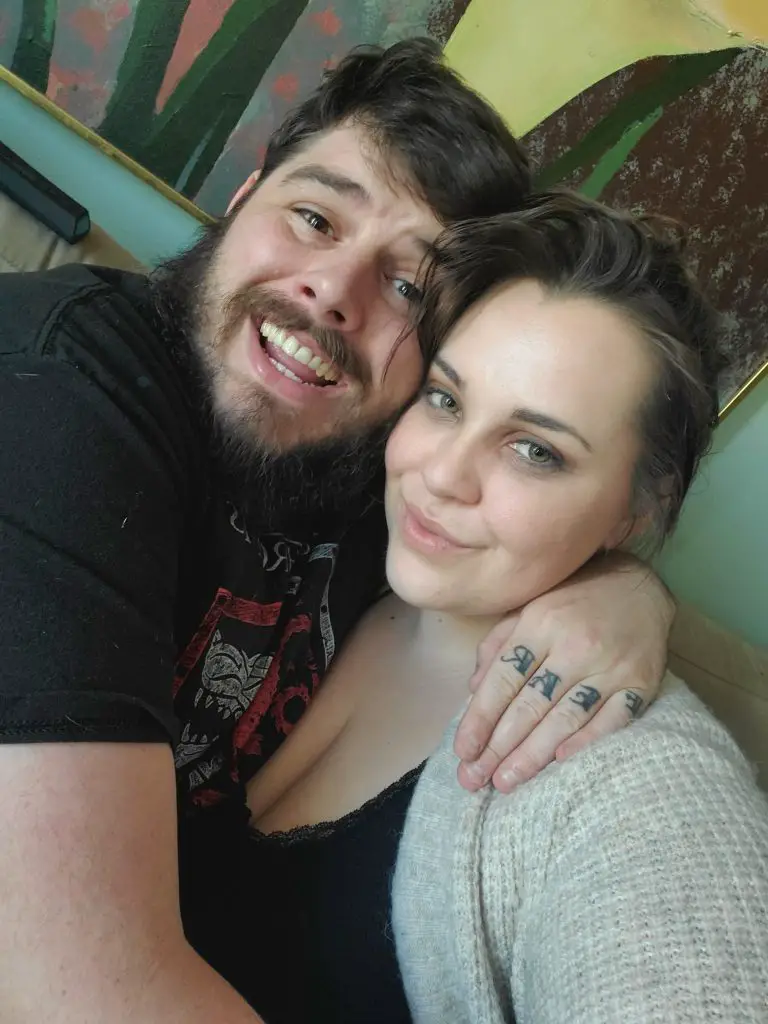 This photo will be us for a while: at home. Unfortunately, many of our plans have been put on hold, postponed, or canceled for the next few months. It is not yet clear whether some events will be refunded or not (I wish!).
We've put plans to visit home (Charlotte) on hold indefinitely. Hopefully, by mid-May, we can decide on a solid date to re-plan that trip. On top of that, just about everything else has been postponed or canceled in some form. This will likely help save us money and, in the long run, staying home will too.
Finding Ways to Stay Busy at Home
I've thankfully been able to continue working because I've worked remotely for more than five years. That isn't to say being indoors isn't driving us a little crazy! We have been able to find ways to stay busy though.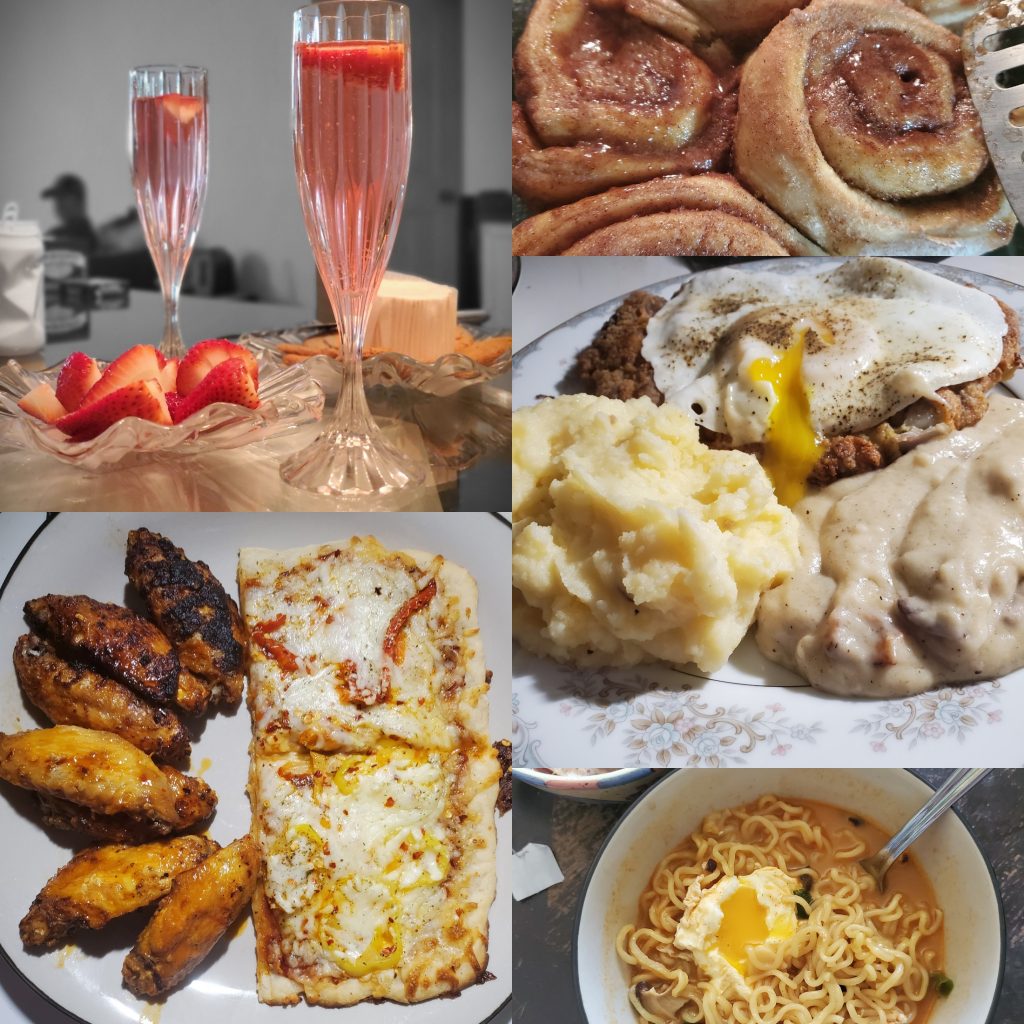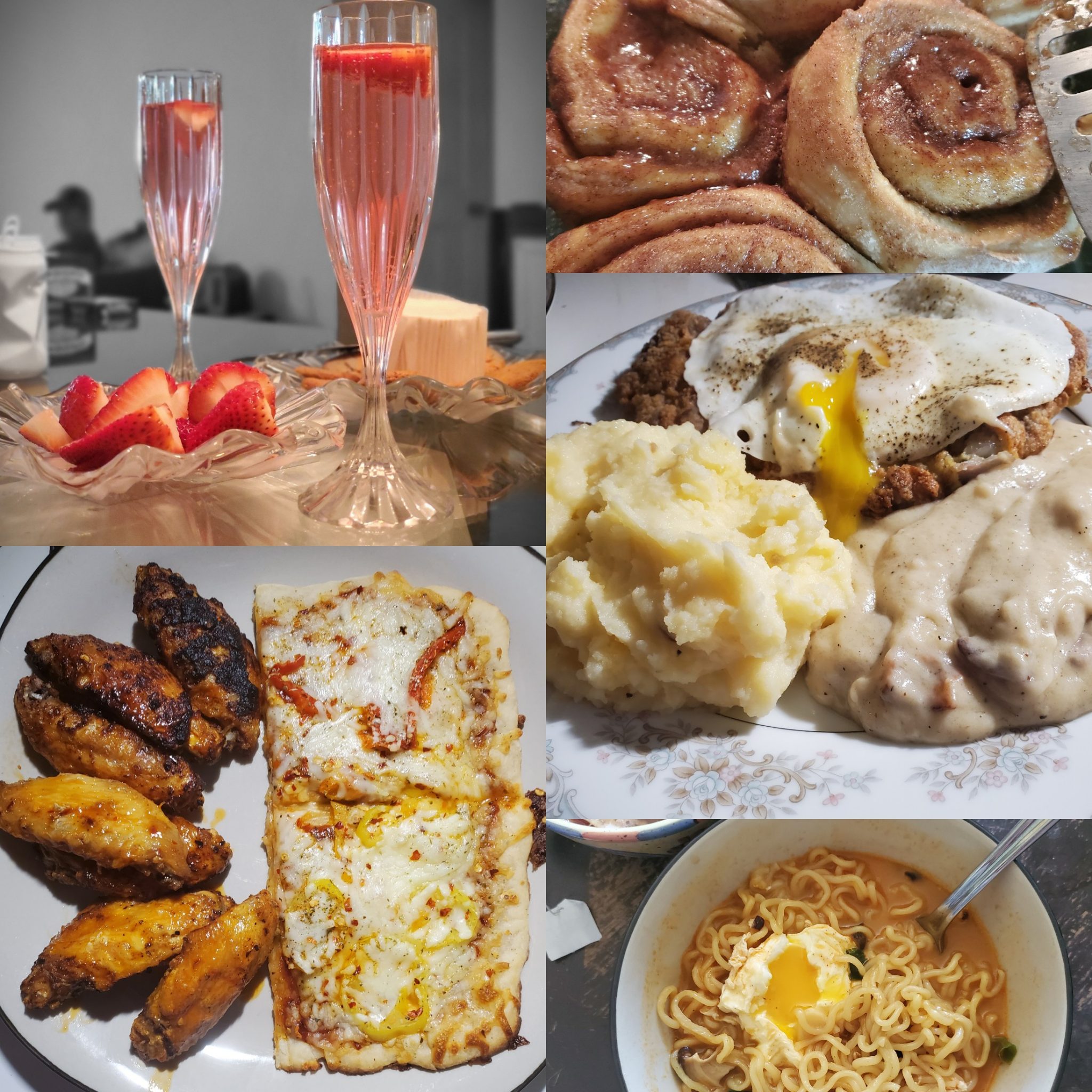 I, for one, have been cooking a LOT. We recently discovered Sam the Cooking Guy on YouTube and his videos have me looking in my pantry to see what I have and what I can make. Here's one of his quarantine recipes…
In addition to cooking, we've also been taking Enzo on a lot of walks (and he certainly isn't complaining). Remember, you can still get some fresh air. Just avoid contact with people and if you can wear a mask!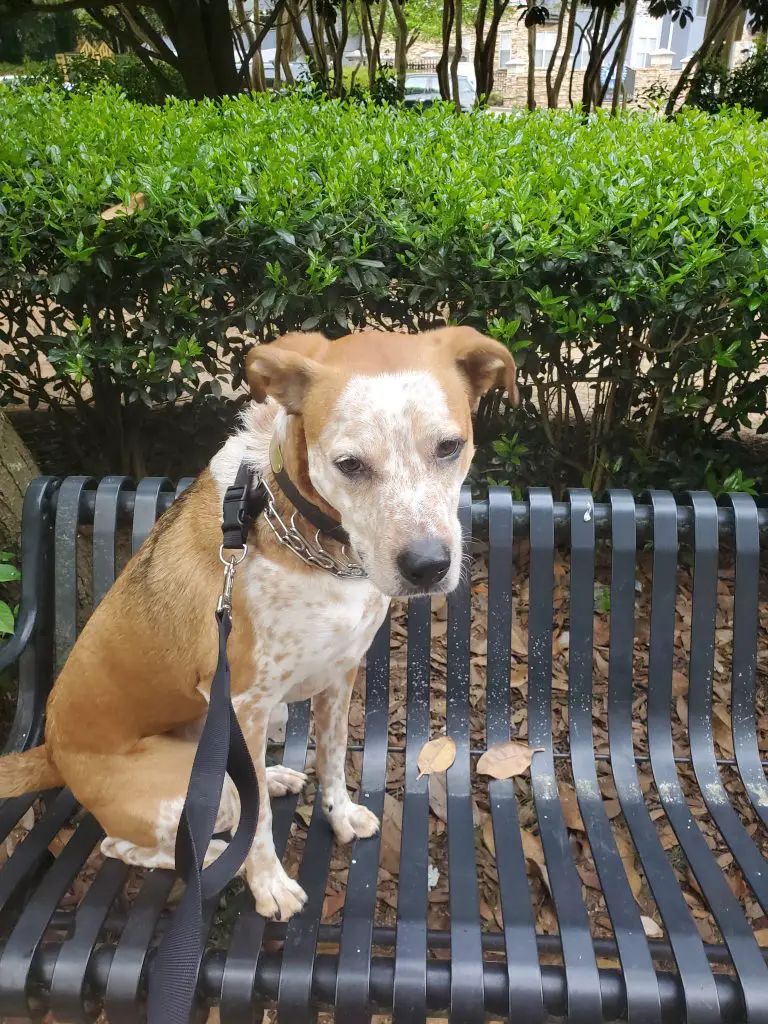 When we aren't doing those two things, I'm fully reaping the benefits of some of our subscription services. Amazon has a plethora of free Audible books, Kindle reads, and things to watch right now. I've listened to about six books in the past week and a half (ha!).
No matter what you do to keep busy, it is important to stay inside and stay healthy. Remember, you have options when it comes to your finances. The most important thing is your health. Stay well. 
Read More